At Salkantay Trekking, we are committed to excellence in service quality and we consider that cooks training is an essential part of the company because it helps us to enhance, improve and perform more efficiently the activities of our employees.
Training cannot be the same for everyone. It is important to take into account who it is aimed at and what each professional profile requires. For this reason, this year, our "Salkantay Trekking 2023 Training" was held with great success, chaired by Mr. Edgar Catunta, general manager of the company.
It was a productive week of lectures, training, group dynamics, and practical tests that our team carried out to achieve a competitive advantage and differentiate ourselves in the Cusco tourism market, creating unique and unforgettable travel experiences.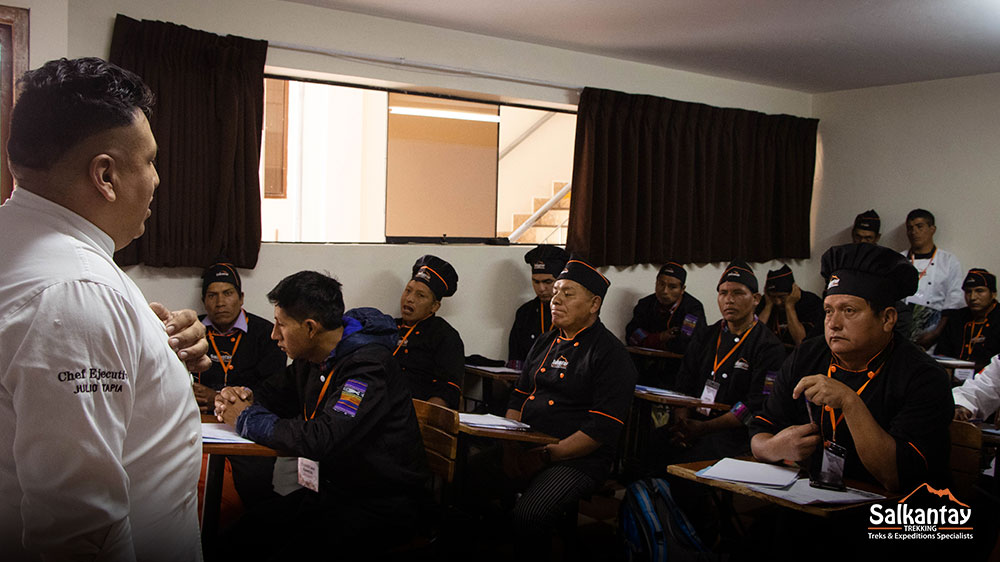 Cooks Training
On February 18 and 19, the Instituto Superior Tecnológico Khipu (Cusco) received the Salkantay Trekking family. From very early in the morning, we began with training for chefs so that they could develop their skills and prepare authentic dishes that our passengers will taste on route.
The participation was massive with a total of 30 people between cooks and assistants. The learning sessions lasted around 10 hours per day, during which our cooks received theoretical and practical cooking classes to handle gastronomic techniques, such as pastry making, and nutritious and fused foods.
During the training, the cooks received lectures both in Spanish and in their native language, Quechua. The trainers put all participants to work in groups to enable effective learning while sharing their experiences.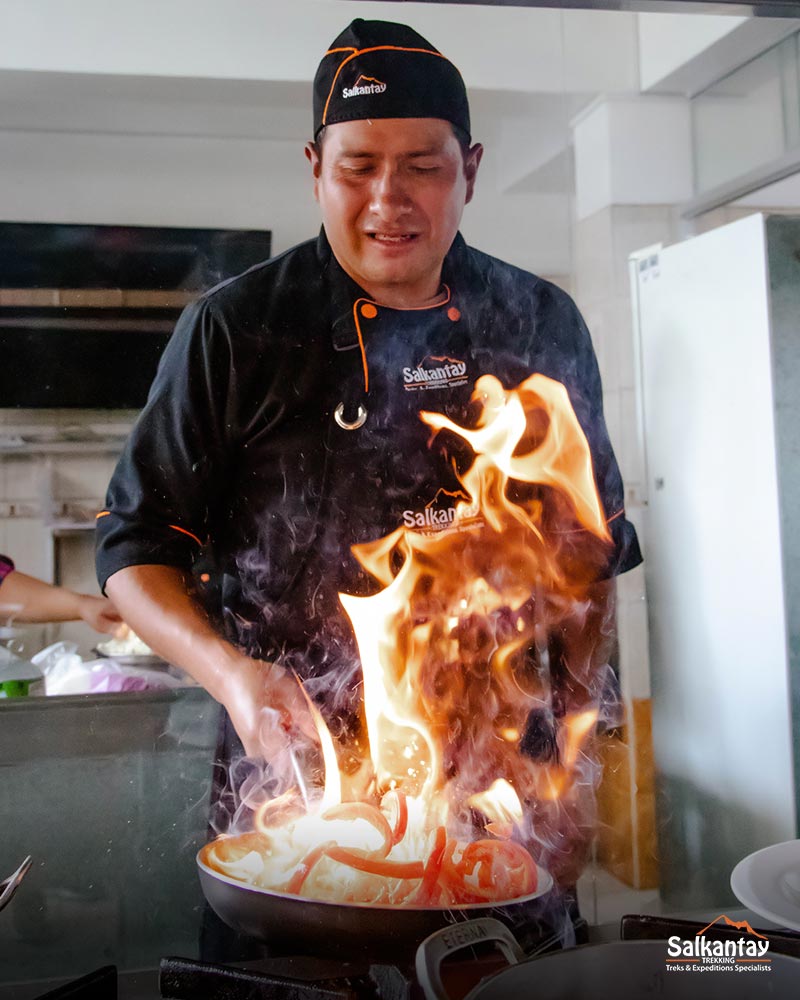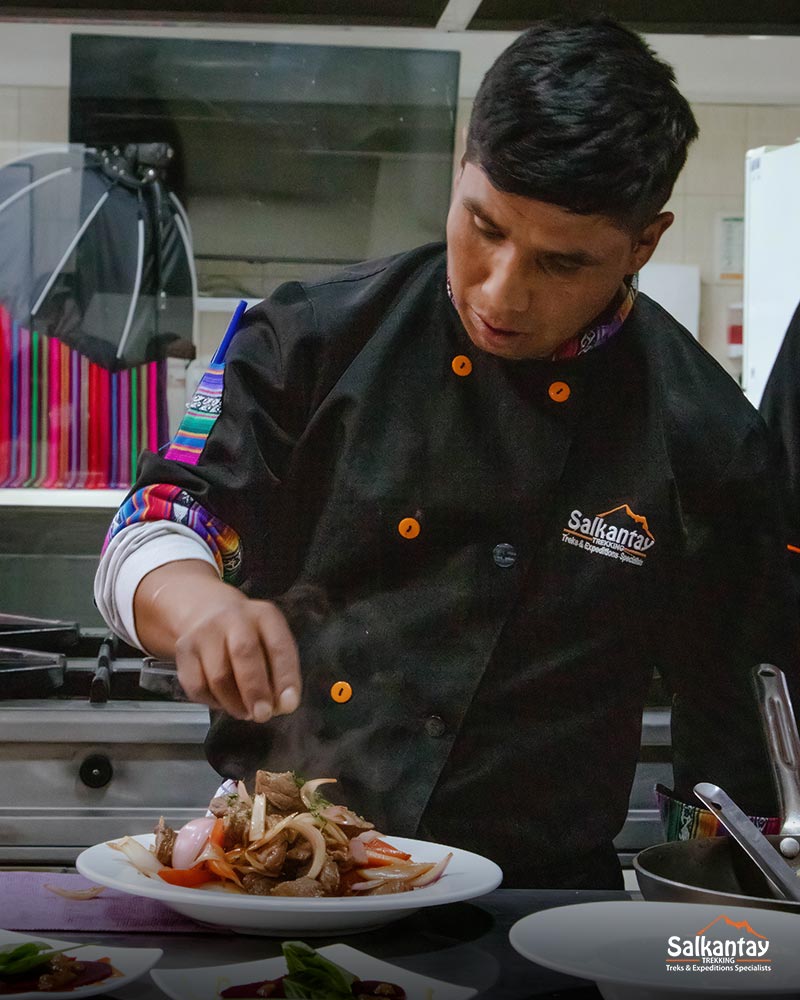 The Salkantay Trekking cooks
The cooks are experts in the preparation of diverse dishes of regional and national gastronomy, offering a very competitive service to satisfy the different palates of our passengers.
They take into account that the diet must be balanced in quality and quantity for the number of visitors in the group. In addition, they are respectful of the dietary restrictions that passengers inform before their trip.
The trainers
In Salkantay Trekking, we know that nutritious and balanced food is very important during the trip; therefore, we have had the support of people highly trained in cooking to enrich our chefs with knowledge that they will use on the route and keep the passengers with the best possible food.
One of the trainers was Julio Tapia, our corporate chef who has extensive experience in fusion, nutritious and organic cuisine. With more than 10 years practicing his profession in different places such as the Marriott Hotel, and Hotel Sonesta, he trained our cooks in theory and qualified their experience in practice.
We also counted on the participation of Antonio Bianco, Italian pastry chef who is currently a consultant at the Blue Ribbon International Institute (Cusco). His extensive experience and leadership skills were of great contribution to our cooks.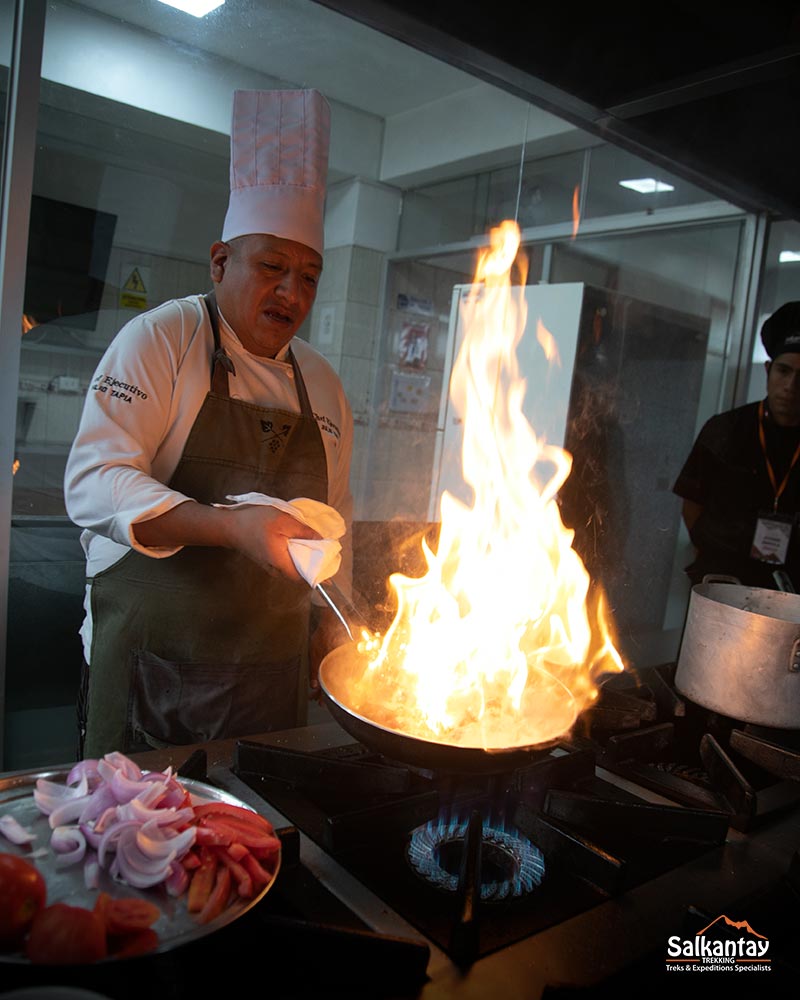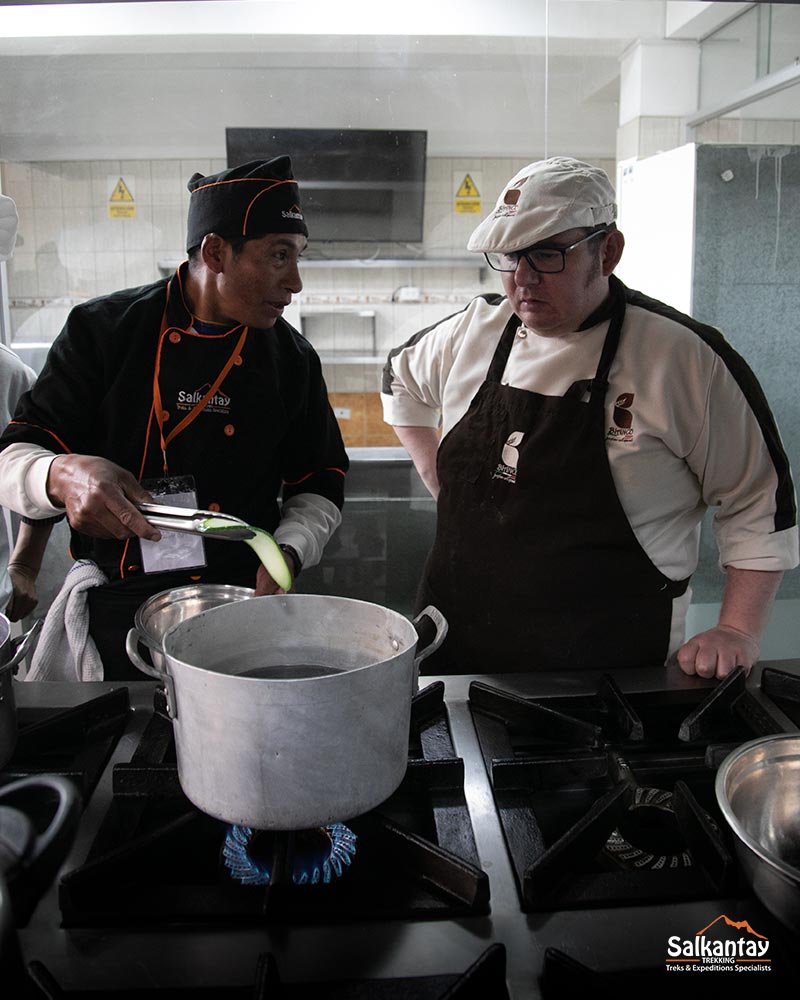 Practical classes
The moment to show the talent of our cooks arrived! Each one of them prepared an exquisite dessert, following the advice of the trainers. Cakes, pancakes, crepes, eggplant cakes, and truffles, were just some of the delicacies they made in a short time.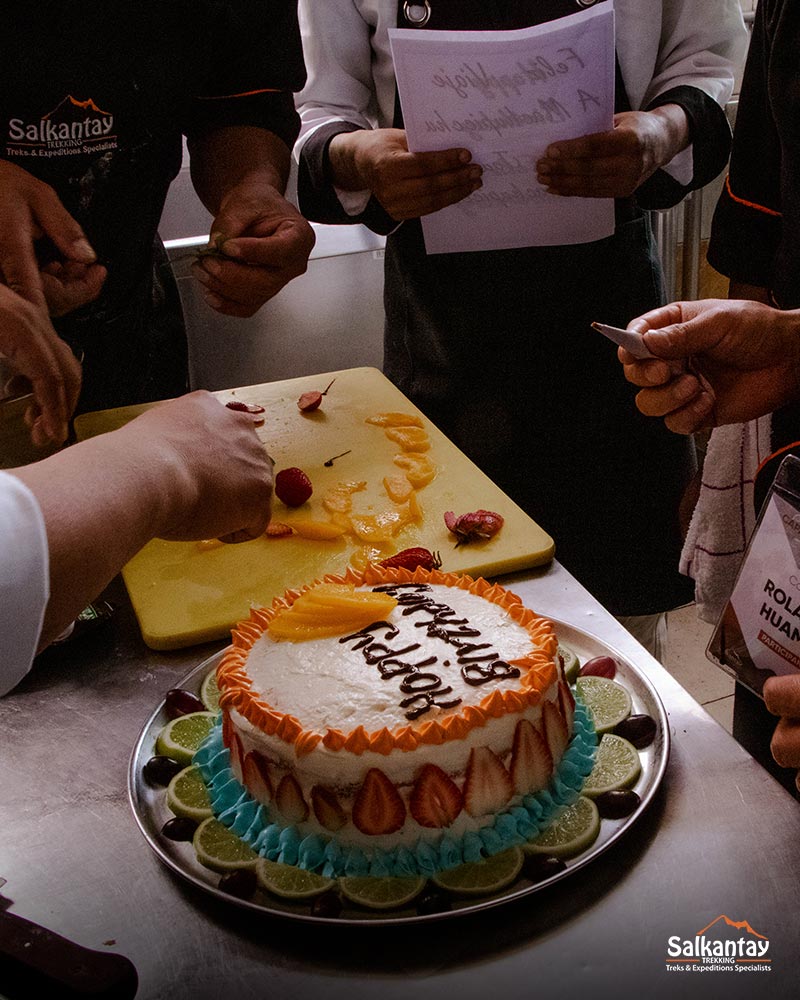 In addition, each group prepared a menu from our main itinerary, Salkantay Trek. According to the recommendations given by the trainers regarding a balanced diet, the cooks made a delicious and diverse buffet based on local ingredients.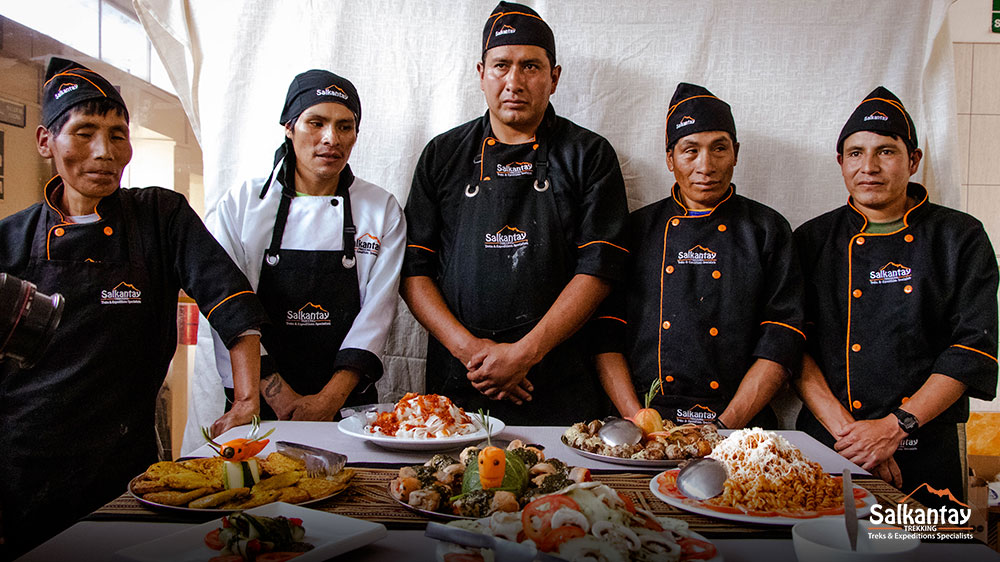 Theoretical classes
At Salkantay Trekking, we know that theory classes are also essential for professional growth. For this reason, on February 20 we culminated the cooks' training with relevant topics that will help our collaborators to better understand the company's processes and to develop personally. The topics we addressed were:
Soft skills
Organizational culture
Operational process of cooks
Customer service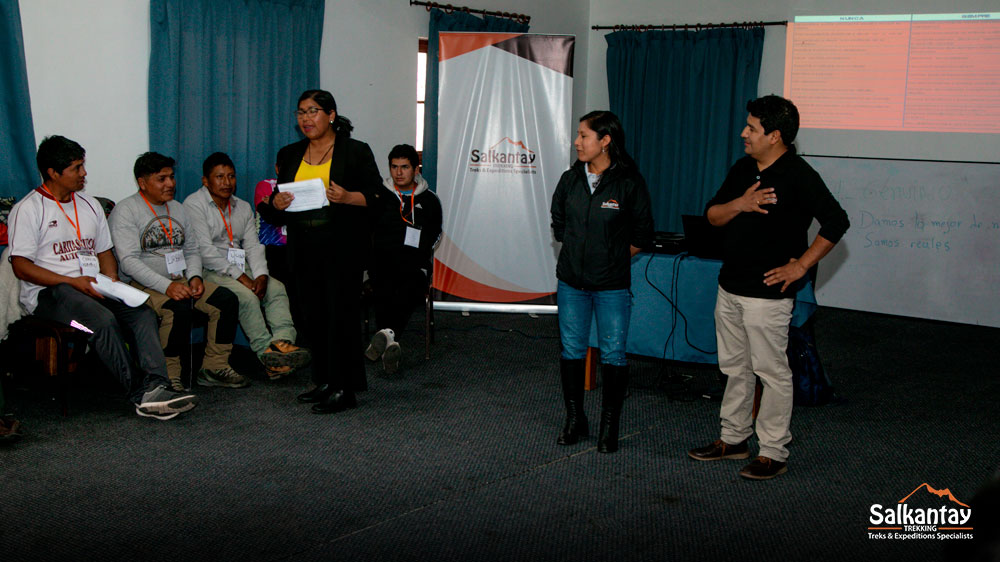 Values
Sense of belonging
Teamwork
Innovation and inspiration
Integrity and respect
Passion and commitment
Eco-responsibility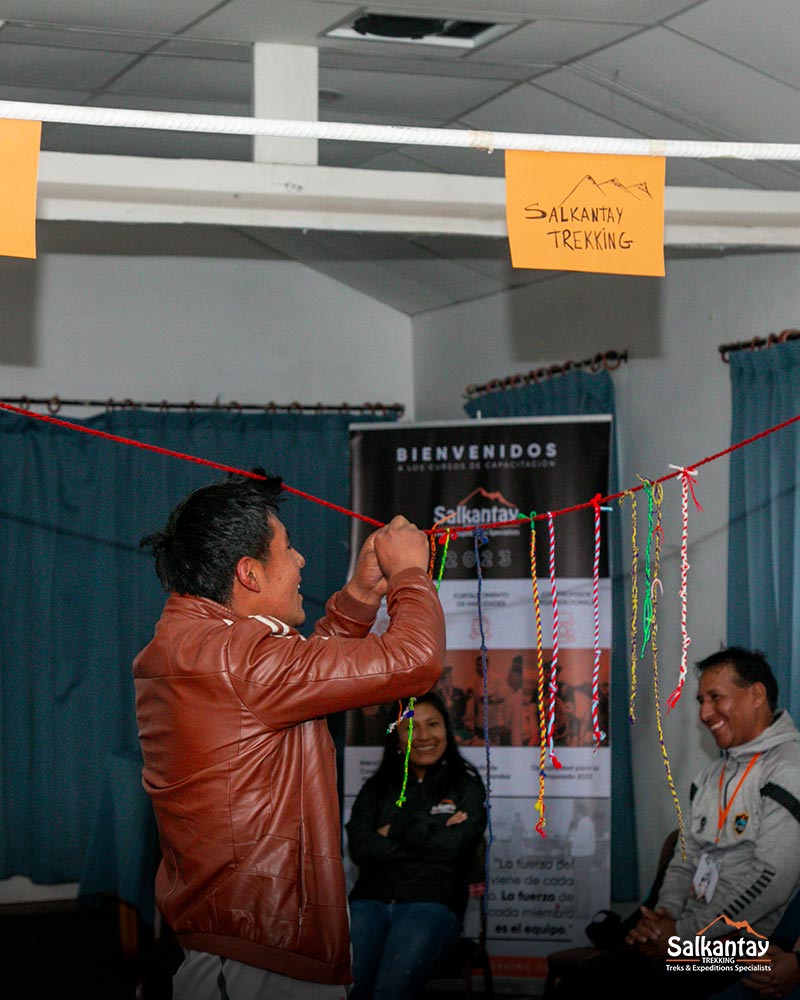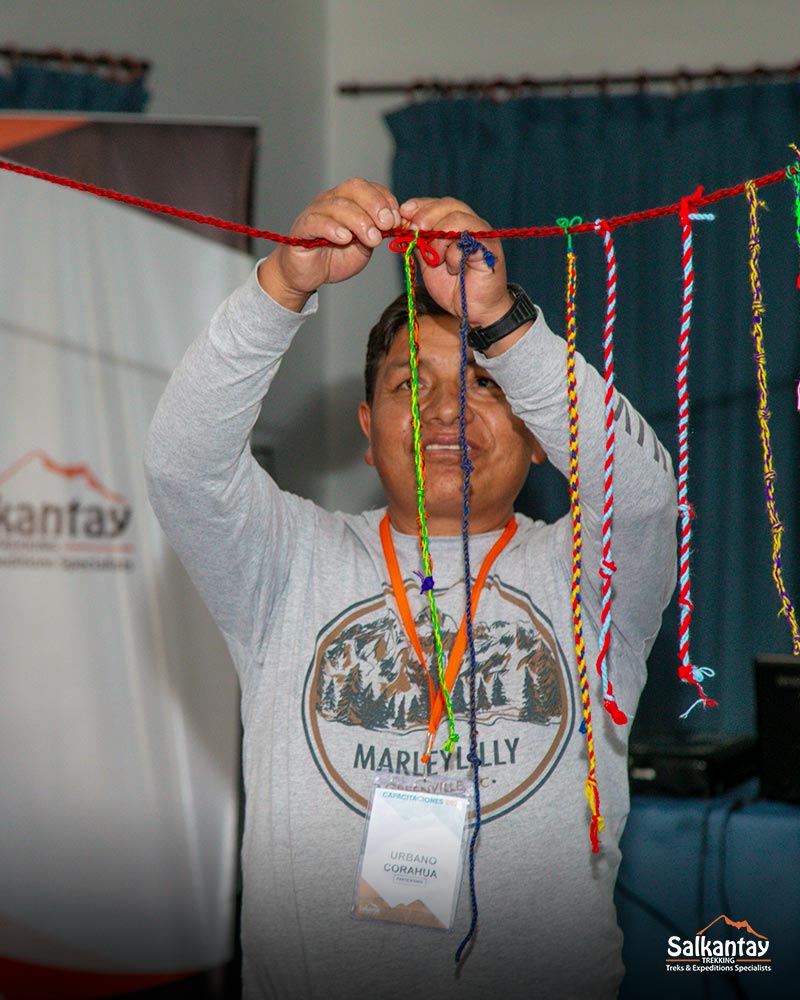 Now, thanks to the training our cooks have received, they know how to use fresh ingredients to create a variety of nutritious and balanced meals that will help recharge your energy after a long day of hiking. In addition, they will be happy to answer any questions you may have about Peruvian food.
Written by: Estefany Huamaní
---
---
You might also like
---