In Salkantay Trekking, we are committed to excellence in service quality; therefore, it is a priority that our employees and suppliers are highly trained and aligned to offer services with high levels of quality. On this occasion, drivers and muleteers training 2023 was carried out with the aim of enhancing their skills and differentiating themselves in the Cusco tourism market.
Training is an essential part of the company because it helps us to improve and carry out our employees' activities more efficiently.
Therefore, we have successfully conducted informative talks, group dynamics, and tests, so that our drivers and muleteers know about the procedures, responsibilities, duties, obligations, and tasks to be performed according to their position, promoting the development of soft skills, techniques, social responsibility and professional ethics of employees.
The training for our drivers, muleteers, and collaborators, in general, was chaired by Mr. Edgar Catunta, CEO of the company, considering our overall vision of consolidating as a leader in innovation and quality tourism services in Peru.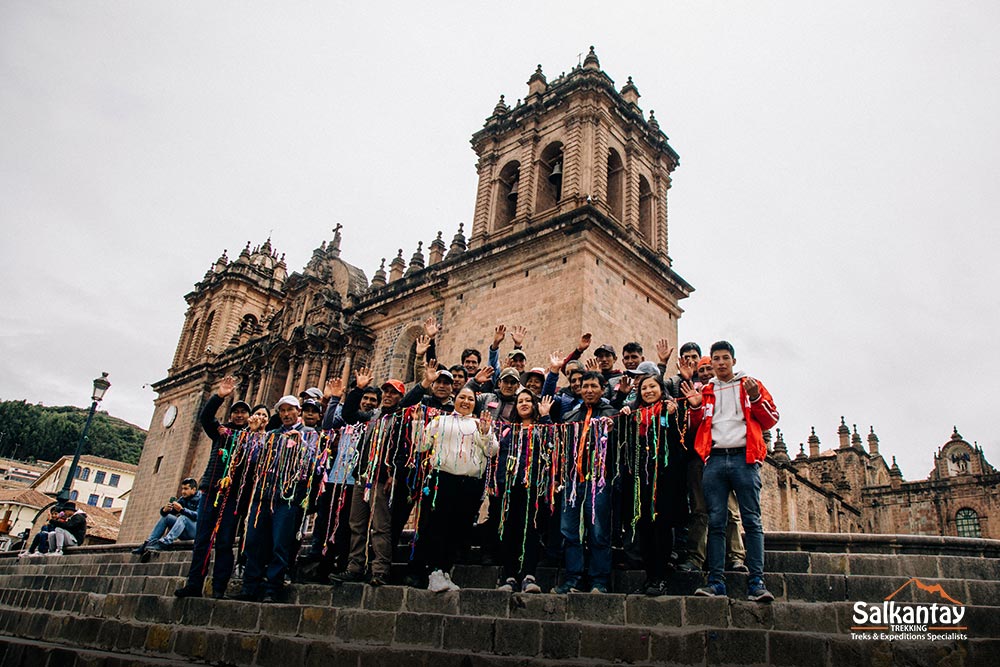 Training for our drivers and muleteers
Last February 21 and 28, the Regional Management of Foreign Trade, Tourism and Handicrafts (GERCETUR) received the Salkantay Trekking family. Our 19 muleteers and 13 drivers assistant received various talks to strengthen their personal and occupational skills.
Our drivers have as their work activity the driving of vehicles. They aim to safely carry passengers and the route team to a specific destination according to the company's protocols, respecting safety regulations and traffic laws.
Our muleteers have the primary function of moving the luggage and clothing used during the route: passengers' luggage, kitchen utensils, and food. Therefore, each of our collaborators is indispensable and important for the passengers to have a great experience of visiting Peru.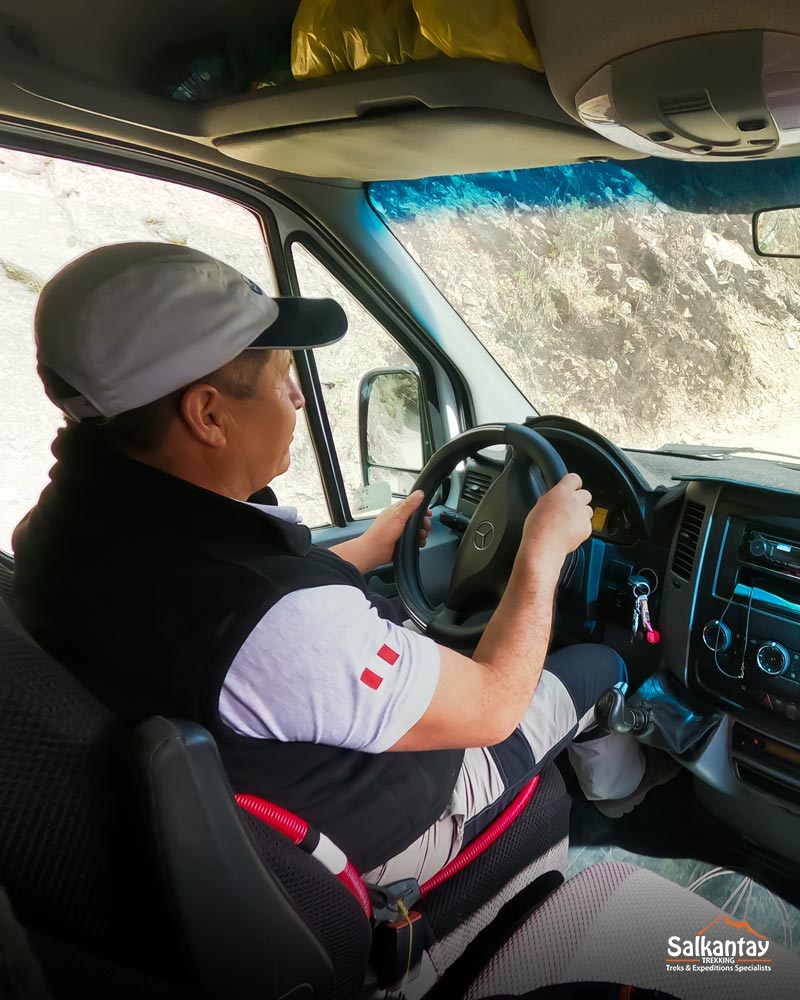 The trainers
In Salkantay Trekking, we know that the functions performed by our drivers and muleteers are essential; therefore, we have highly trained people to enrich the team with the knowledge they will use on the route to keep passengers safe and at ease.
Soft skills
Good communication with the work team is fundamental; knowing how to communicate and share your ideas with colleagues is essential to reinforce the work environment.
For this reason, we had the presence of trainers Iña and Dioni, who, with their extensive experience in group management, gave motivational talks on the soft skills that should be practiced in Salkantay Trekking.
Our drivers and muleteers made a khipu with their own hands, highlighting their life goals, personal and work desires, among others. They also shared their experiences and anecdotes on the route. Each can act in emergencies or unforeseen events when our passengers are traveling.
As a result of the talks on soft skills, our drivers and muleteers reinforced the following:
Conflict management
Stress management
Communication skills
Customer service
Emotional intelligence
Personal Productivity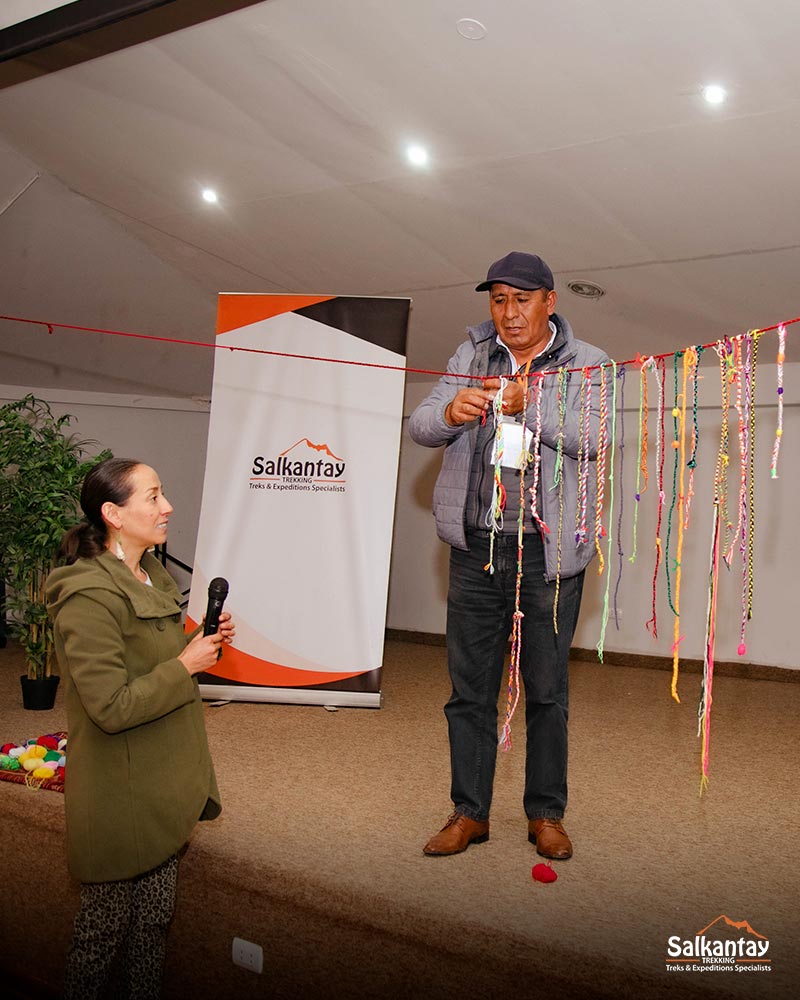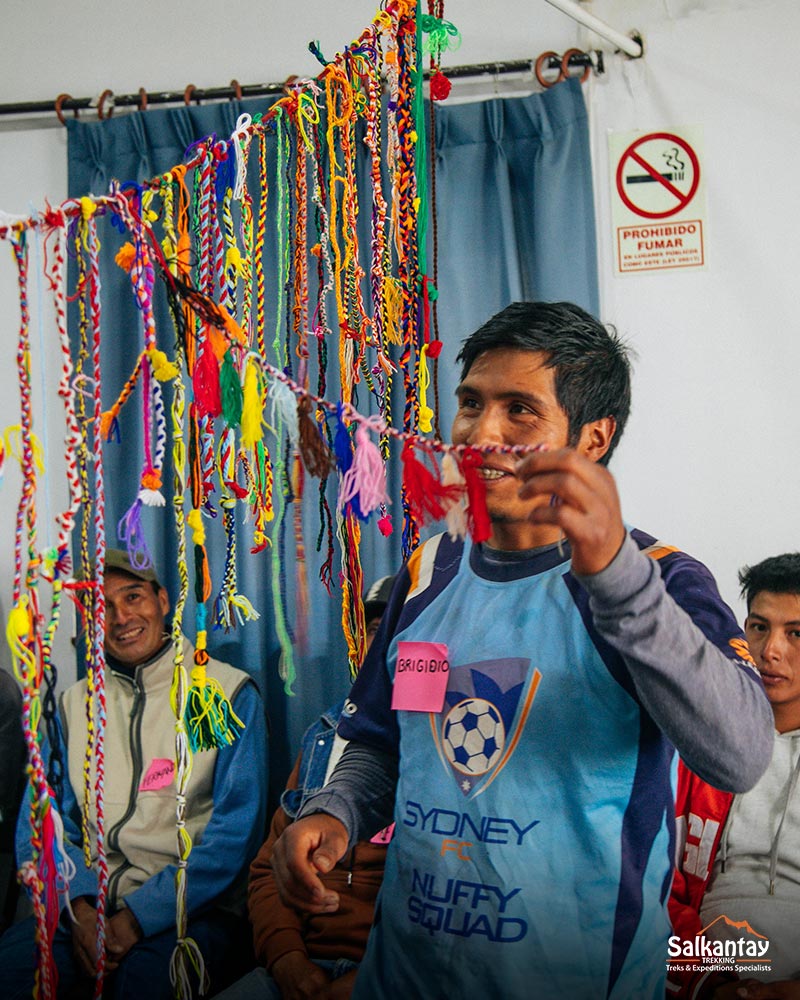 Organizational Culture
Organizational culture is a critical factor in generating employee loyalty and commitment. Our drivers, muleteers, and the rest of the team are committed to the functions they perform, before, during, and after the trip.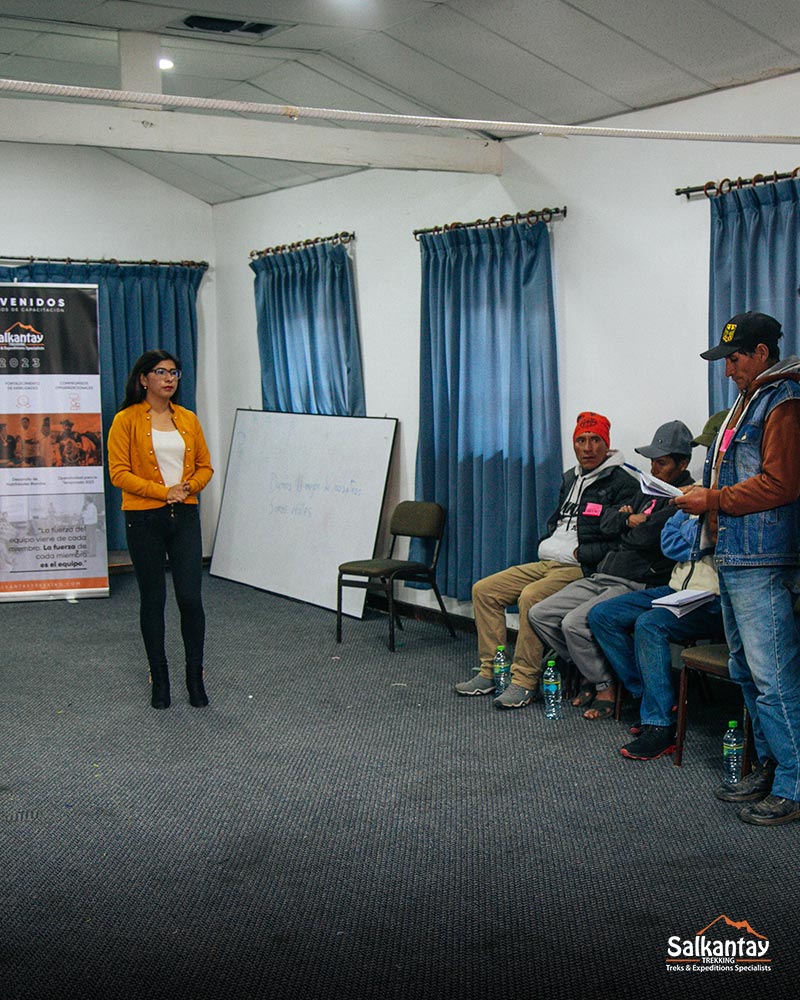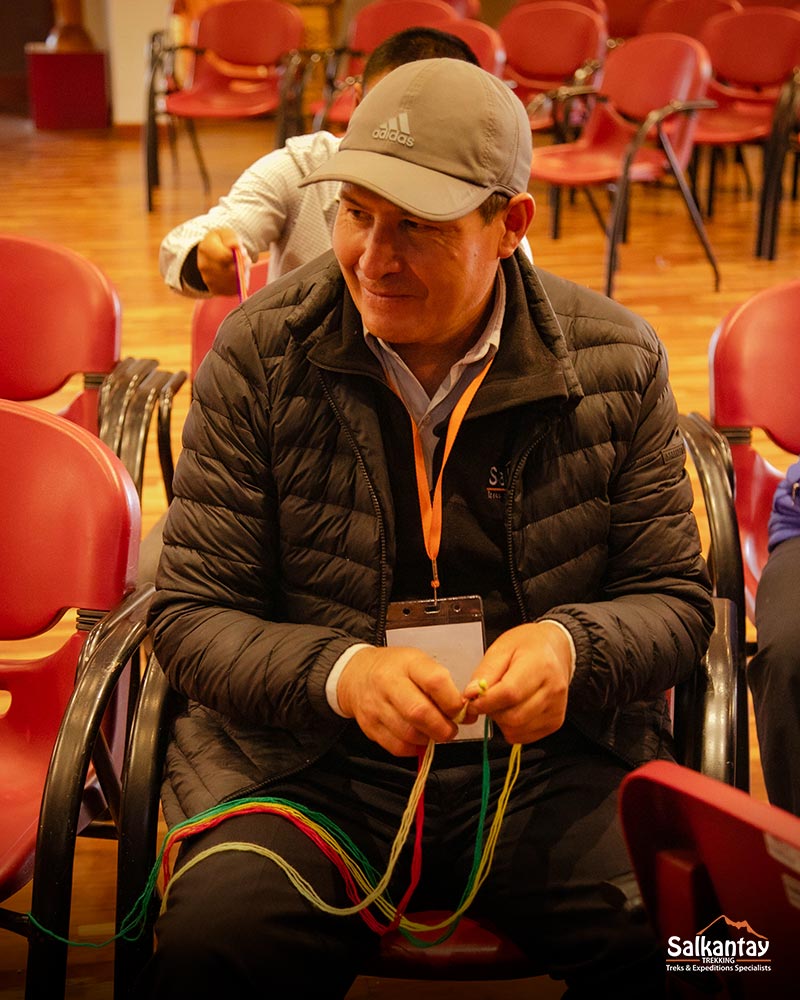 Operational Process for Drivers and Muleteers
The Salkantay Trekking Operations area explained the operational process of our drivers and muleteers that will be practiced during the year. In addition, they received a manual containing the guidelines and actions they must comply with during the service.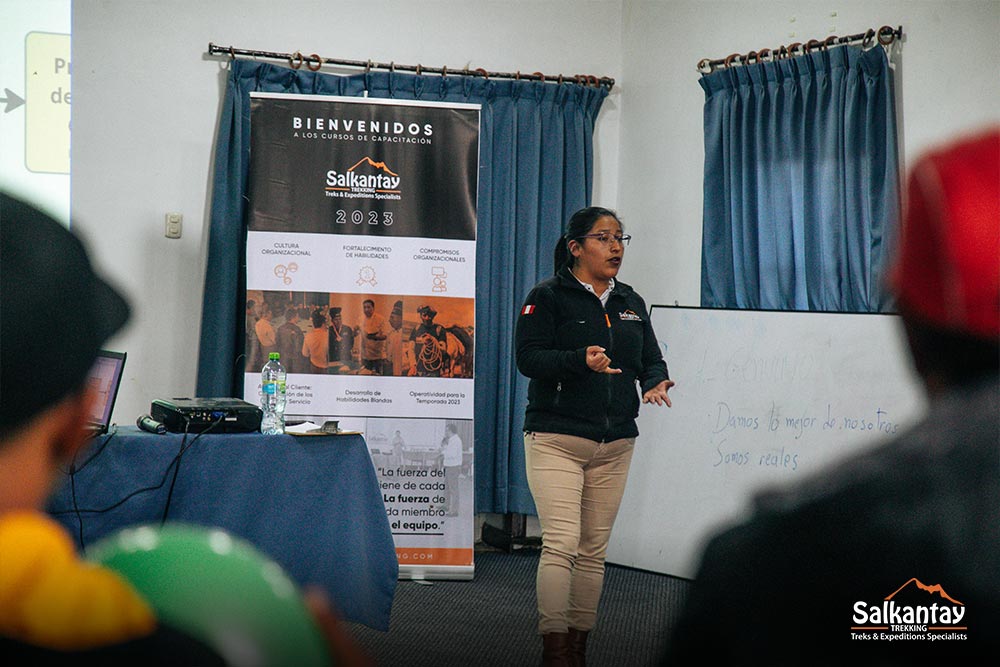 Customer Service
These are all the actions and efforts aimed at generating an excellent experience for our customers in a dynamic and proactive manner.
An excellent customer service is and must be one of the most important pillars of the company. In Salkantay Trekking we know that a happy customer brings endless benefits. Therefore, we have reinforced in specific issues such as:
Personalized service
Efficiency
Behavior
Discipline
Problem solving
Thanks to the training our drivers and muleteers received, they gained knowledge of customer service, company protocols, organizational communication, how to act in an emergency, and other essential points that will allow Salkantay Trekking to continue providing the best travel experience to our passengers.
With this, we have culminated the "Salkantay Trekking 2023 Training" to all our employees who, every day, are attentive to customers' needs and willing to help during their visit to Cusco, Peru. See you!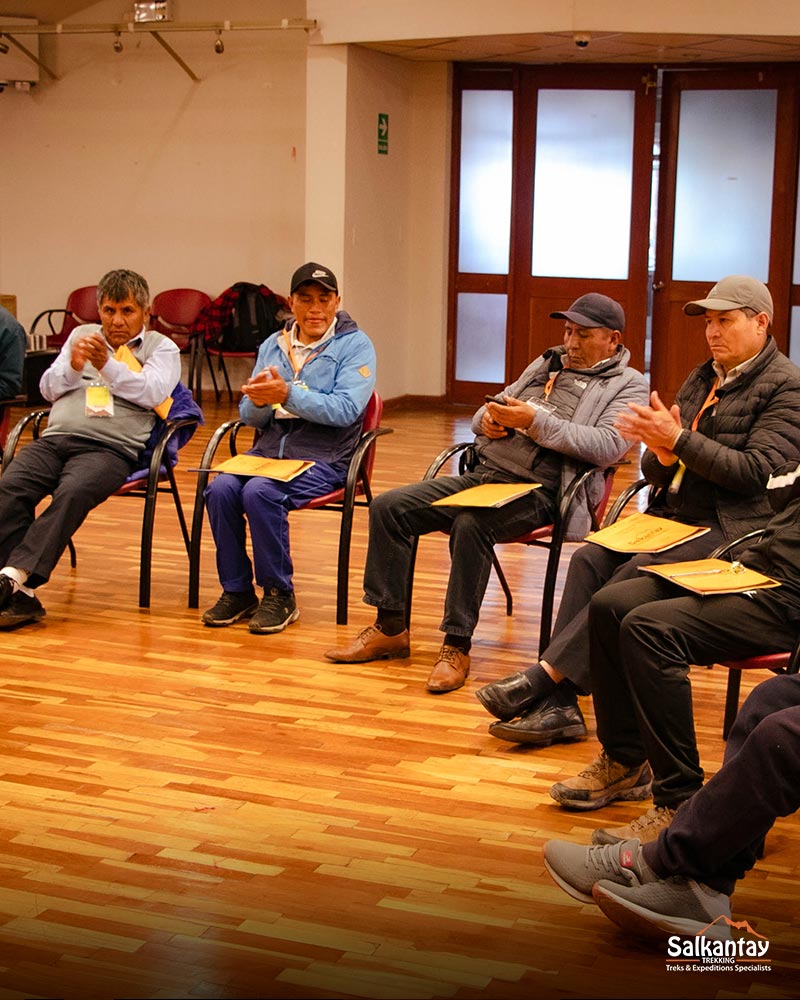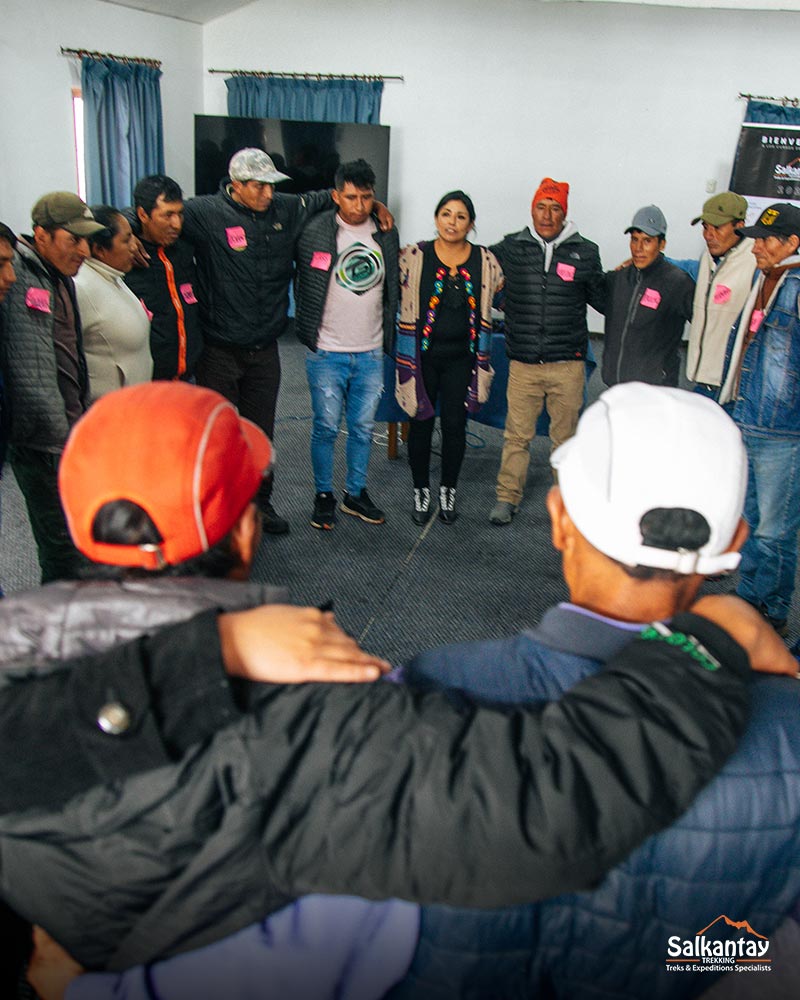 Written by: Estefany Huamaní
---
---
You might also like
---