There's no doubt. The people of Cusco love being happy. For this reason, they start to celebrate Carnivals 2 weeks before its official beginning. Salkantay Trekking visited the traditional district of San Jerónimo to learn more about the festival of "Compadres in Cusco." In San Jerónimo, you'll find the Vinocanchón market. This is a place where you can buy healthy food directly from the farmers and producers who come in from the countryside.
On the day of "Compadres," women celebrate their male friends by making funny dolls to represent them. Besides that, they use this celebration as an opportunity for social criticism, especially now that Peru is going through a deep political crisis. However, the most important part is the affection and happiness shared. Later, we'll celebrate the day of "Comadres" in which it's the men who celebrate their female friends.
To continue, we give you 5 fun photos so you can see a bit more of the festivities of Compadres in Cusco.
1. Comadres and a doll of Alberto Fujimori
One of the most interesting dolls in the Vinocanchón market was one representing the ex-president of Peru, Alberto Fujimori, in prison. This is one demonstration of how Andean traditions can also serve to help us reflect on the social and political situation of Peru.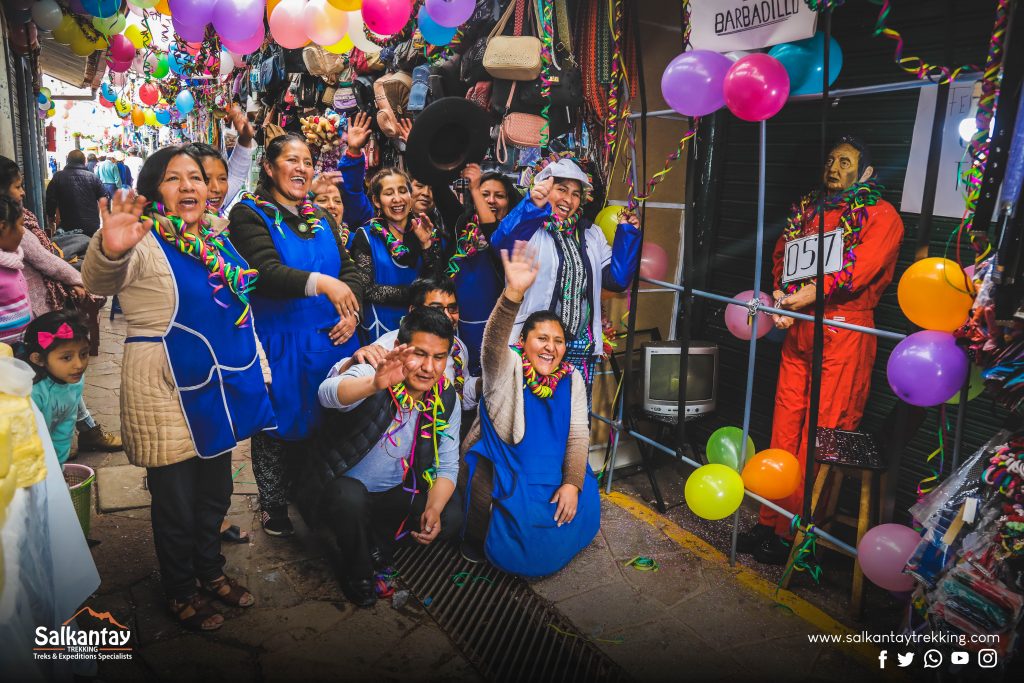 2. "In Vinocanchón, we all recycle"
Pavilion D of the Vinocanchón market made a doll to celebrate a man named Cirilo Quispe who posed for the photo. The theme of his doll was related to responsible environmental practices: recycling and composting in the market.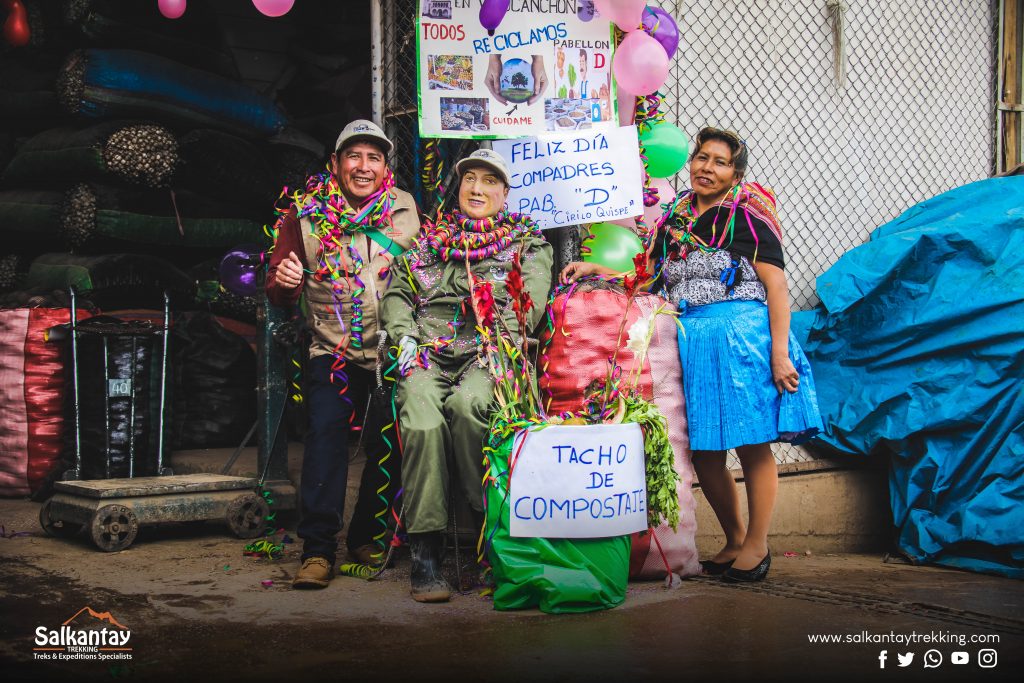 3. Comadre adorns a doll
For the comadres, it's very important that their dolls are the most handsome possible so that they're admired by visitors. Here, we see a comadre putting streamers on a doll of the compadre Miguel Ángel Quispe Vargas who works as a security guard in the municipality.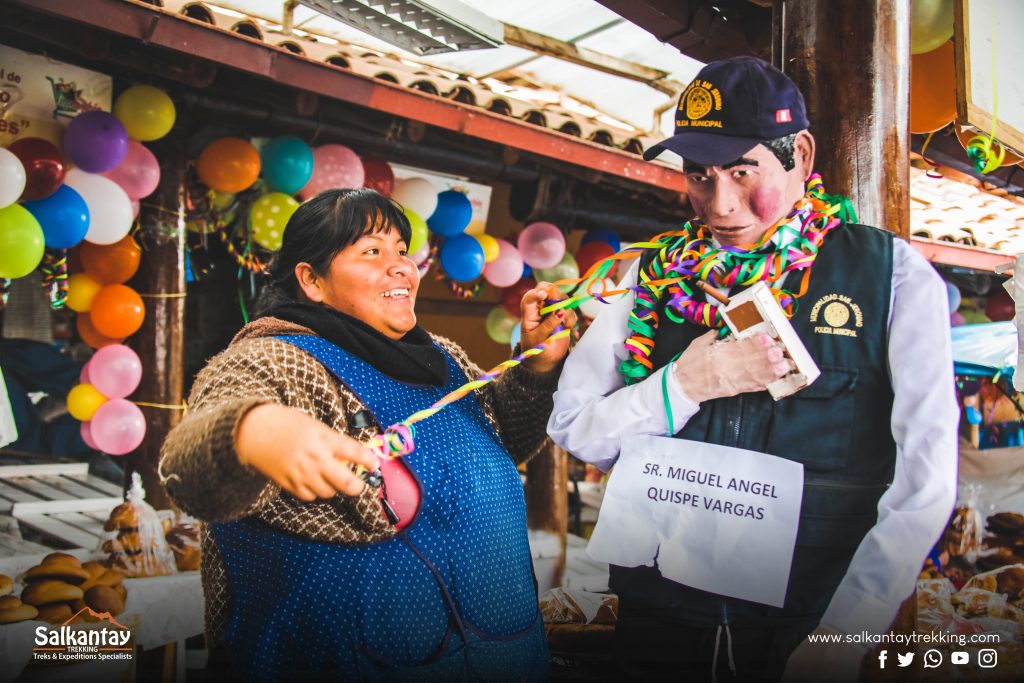 4. A sky of colors
The comadres not only put in a lot of effort to fix up their dolls but also to decorate all the hallways of the market. In this photo, we can see a colorful decoration with hundreds of colorful balloons and streamers.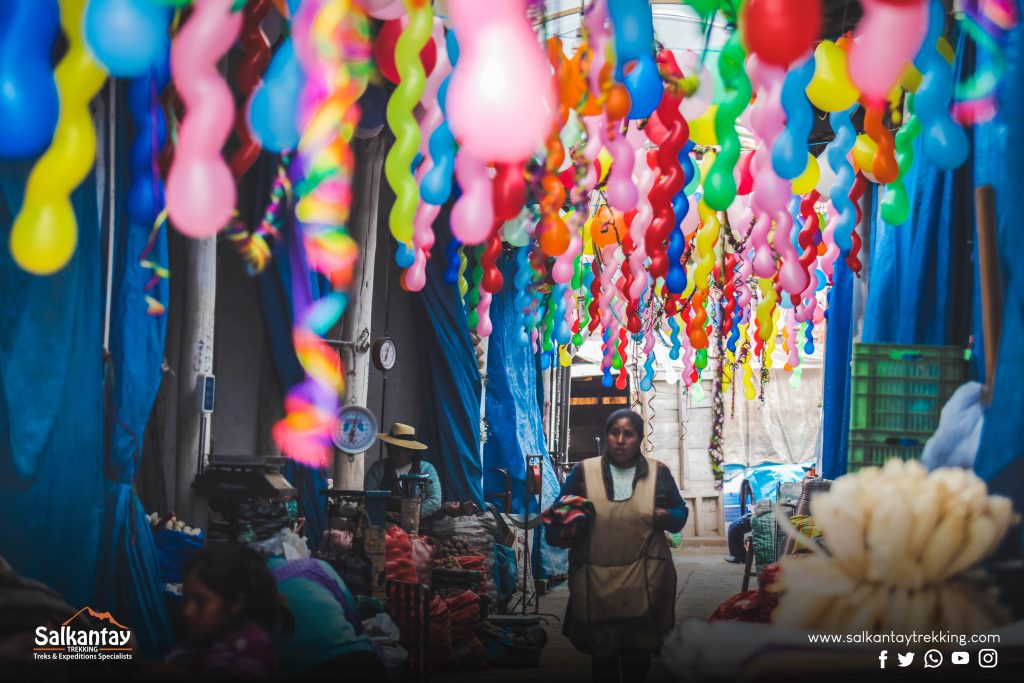 5. Clones
Gregorio Villaca was honored by his comadres with a doll that was undeniably made in his likeness.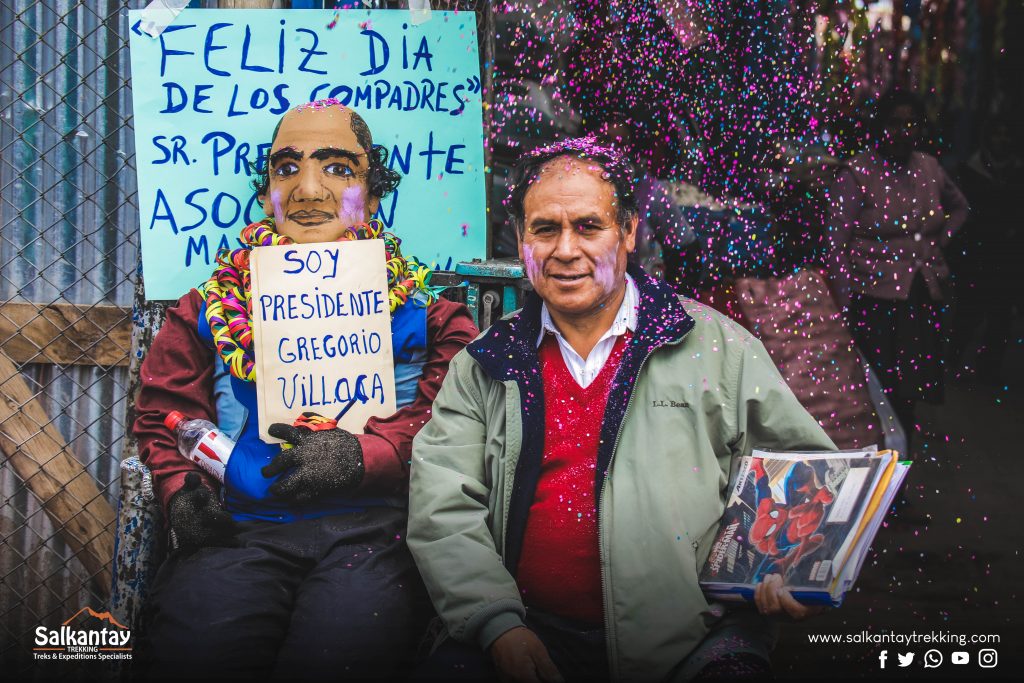 All photos by: Ricardo Gamarra
---
---
You might also like
---