When many visitors head to Machu Picchu, they often look into doing an extra hike once inside. The two most famous options are Huayna Picchu and Machu Picchu Mountain, however, you have to pay for these. There's another hike that not so many know about, which is one that takes you to Inti Punku, or the Sun Gate.
From this site, you get just as spectacular a view as from the two mountains, and it's actually where trekkers who walk along the original Inca Trail enter the archaeological site from. Let's take a closer look at all you need to know about the Sun Gate at Machu Picchu.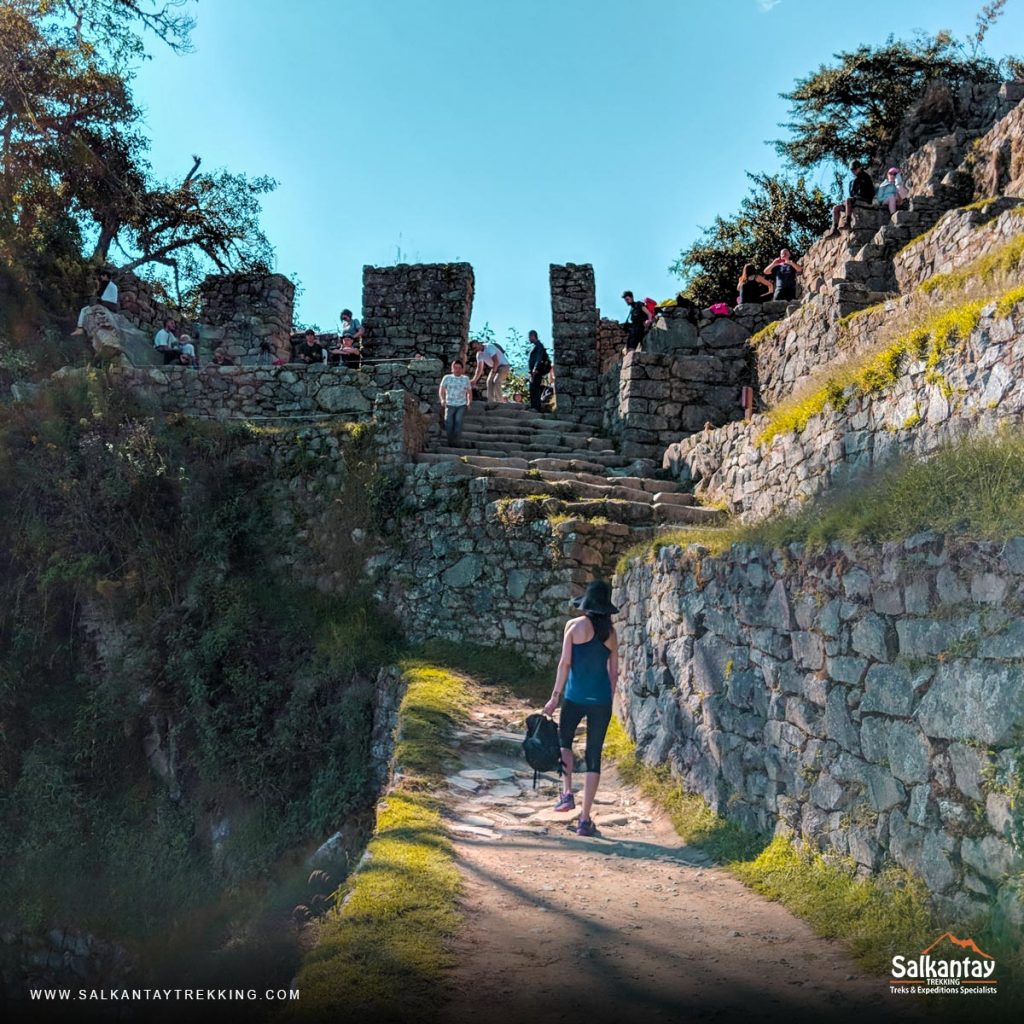 What is the Sun Gate at Machu Picchu?
The Sun Gate is a fantastic viewpoint over the whole of Machu Picchu and is located to the side of Machu Picchu Mountain. It sits at 2,720 masl. It's actually not as steep as the hike up to Machu Picchu Mountain, even though the path runs parallel. You can expect it to take around 1.5 – 2 hours to climb.
In the age of the Incas, Inti Punku was used as a control gate for anyone who wanted to enter or leave the fortress. The fact that it's a fair distance from the ruins themselves makes many believe that it was mainly used for the elite members of the Empire.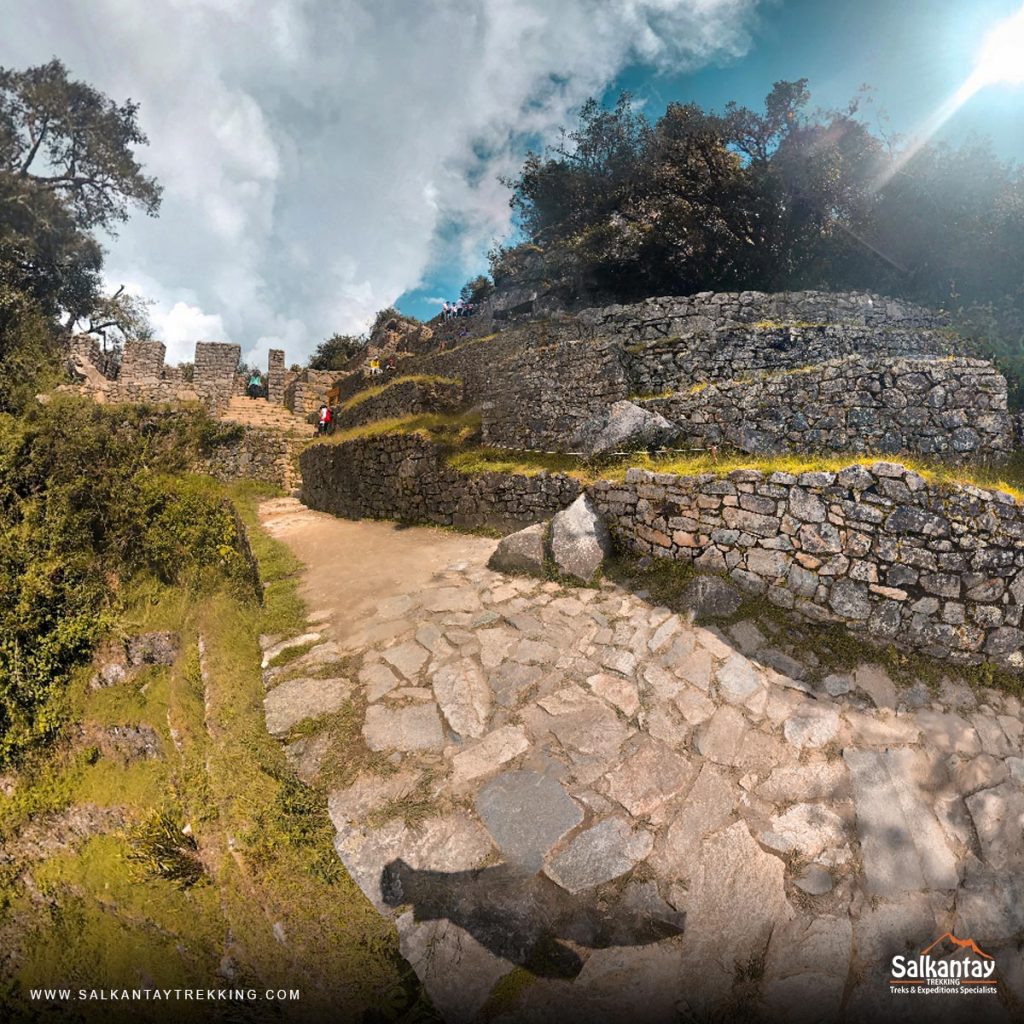 How to Get to the Sun Gate at Machu Picchu
If you've decided you would like to hike to Inti Punku after you've explored Machu Picchu, you'll need to know exactly how to go about it. We've put together a brief description of how to get there.
After you've passed the entrance inside Machu Picchu, you need to head along the regular path until you get to the opening where you get the perfect view over the archaeological site with Huayna Picchu behind. From here take a left and walk away from the ruins on a path past the agricultural terraces.
Once on the path, you'll need to look out for the wooden signs that read 'Inti Punku'. By following these you'll be able to easily find your way up to the sun gate. It tends to take between 3-4 hours to go up and down, which might not seem like too much. Just remember you're at high altitude, so you'll need to be relatively fit.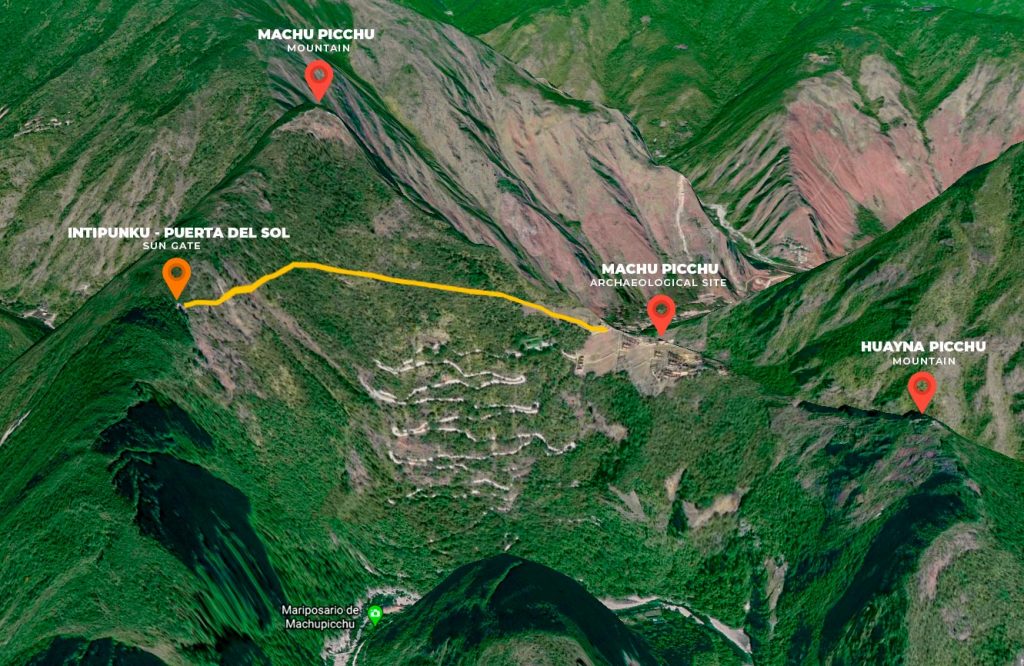 Do You Need a Ticket for the Sun Gate at Machu Picchu?
To walk up to the sun gate (Inti Punku) you only need a regular Machu Picchu Entrance ticket. You don't need to pay any extra or buy a special ticket. Please keep in mind that if you want to head up to Huayna Picchu or Machu Picchu Mountain, you do need to buy an additional ticket.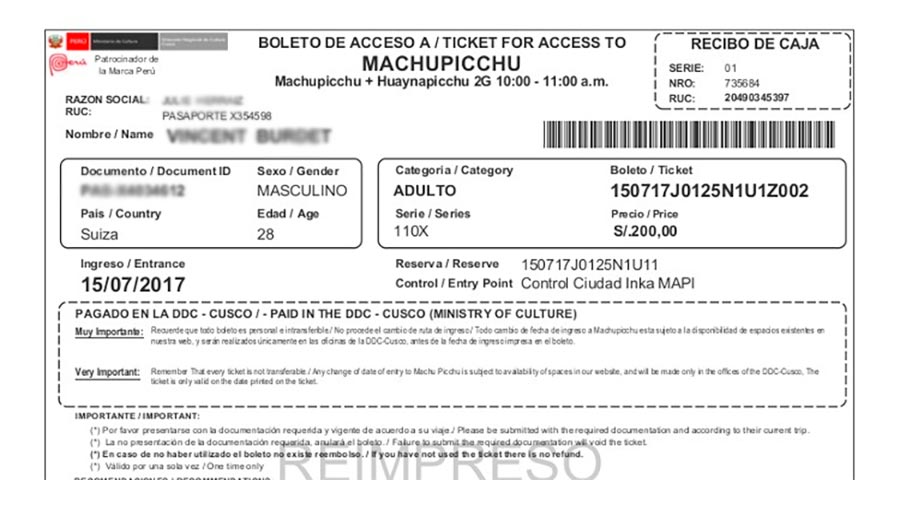 When Should You Hike to Inti Punku?
Some people opt to hike up when they first arrive at the archaeological site to get an excellent view over the ruins and to see the sunrise, which is a really spectacular sight. However, some people feel too tired afterward to enjoy their tour of the ruins. For this reason, we'd say it's best to enjoy your tour and then walk up at a leisurely pace afterward.
How's the Weather at the Sun Gate at Machu Picchu?
The climate in the region is generally warm and humid as it's at the start of the jungle. Although it does get chilly overnight, so you'll need a few layers for your hike up in the early hours of the morning.
Between May and October it's the dry season and you can expect the sun to be very hot and for there to be no rain. From November to April there is a chance of rain, but the temperature is usually still warm. Beware that the trail may be a little slippery during this time of year.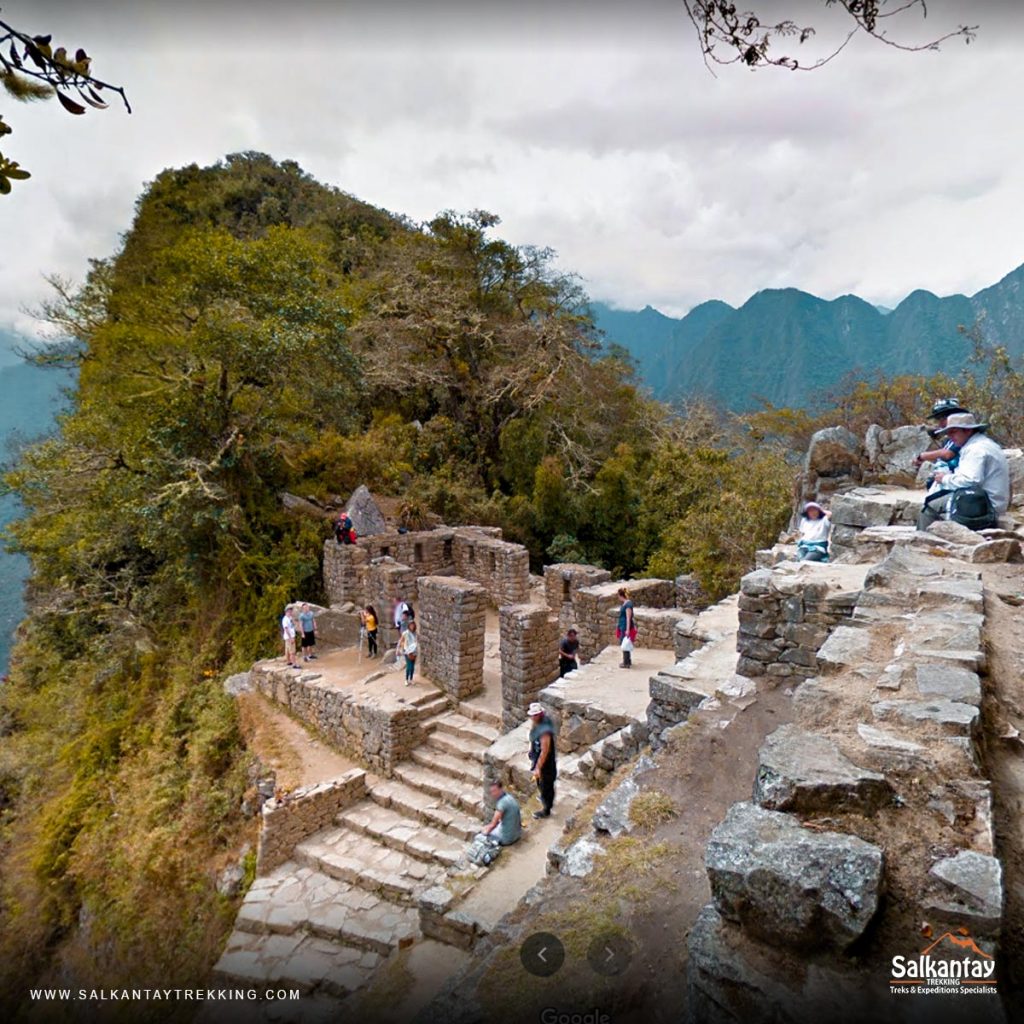 Recommendations
It's always worth considering some of the recommendations we suggest to make the most out of your trip and enjoy your day to the maximum.
Protect Yourself from the Sun
When visiting Machu Picchu, you're going to be outside for many hours in the sun. As you're at a high altitude you'll burn more easily. Heading up to Inti Punku means you're even more exposed, so make sure you're well prepared with a factor 50 or higher sunscreen, sunglasses, and a sun hat. We also recommend long sleeves and pants that are thin to protect you from the sun as well as the mosquitoes that are very prevalent in the zone.
The Altitude
Remember that Machu Picchu is at a relatively high altitude, and the sun gate even higher, so make sure you're well prepared. You'll need to be in good shape and have gone on hiked to practice back home. You need to spend 2-3 days in Cusco before you come to acclimate properly. 
Pace Yourself
It may look like you can walk up pretty quickly, but it's best to go slowly and pace yourself. The altitude can tire you out quickly and you don't want to make yourself sick from walking too fast. It's not a race, so go slow. Make sure you take a well-deserved rest at the top to recuperate and take in the spectacular view.
Practice Beforehand
To make sure you can complete the hike and don't find it too much of a challenge, it's a good idea to go on lots of day hikes back home that go uphill to accustom your muscles in your legs.
Plan Your Day
Another top tip is to plan ahead. Decide whether you want to hike the sun gate so you can make sure you get there with enough time to spare. Also, think about whether you want to hike up first thing or wait until you've done your tour. Let your guide know you wish to go up to Inti Punku so they can point you in the right direction.
Stay Hydrated
Possibly the most important piece of advice is to make sure you drink plenty of water. A lot of factors can dehydrate you quickly, including the high altitude, strong sun, and hike itself. You must take your water in a reusable bottle according to the rules of Machu Picchu.
Sun Gate Hiking Essentials
Below are a few times we believe you should make sure you have with you during the hike. Be sure to take a small day pack to carry them in.
Thin clothing with long sleeves and legs.
Sunscreen (at least factor 50), sun hat, and sunglasses.
Hiking boots or shoes.
Bug spray.
Water.
A great camera or smartphone to capture the perfect view.
Rain poncho (just in case)
Is the Hike to the Sun Gate at Machu Picchu Worthwhile?
Without a doubt, the hike up to Inti Punku is well worth your while. For one, it costs nothing unlike the other two hikes inside the archaeological site. 
You also get an incredible view from the top over the rest of the Inca citadel. You get a very similar sight to the one you get from Machu Picchu Mountain. It's the entrance from the original Inca Trail, so you also get to see a bit of that.
Another reason we recommend this hike is that it isn't as hard as Huayna Picchu, so is more accessible for people of different fitness levels.
Overall, we believe this to be a great hike and an excellent addition to your day at Machu Picchu.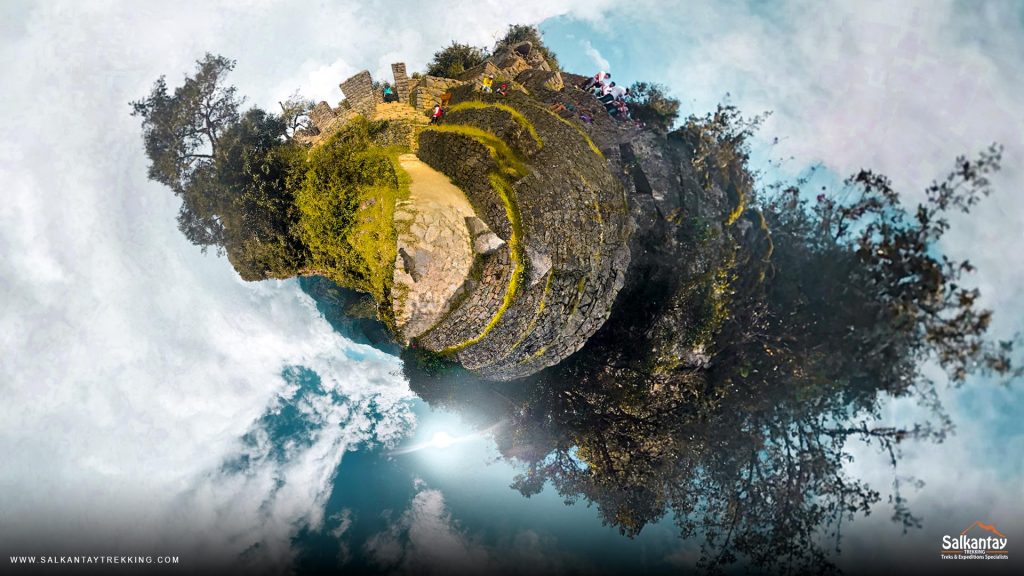 ---
---
You might also like
---