If you're planning a trip to Peru and Machu Picchu soon, you may well be thinking about hiking the Inca Trail, one of the top treks in the whole world. To help you know all you need to and plan as well as you can, we've come up with this ultimate guide to help.
Everything You Really Need to Know Before Hiking the Inca Trail
So that you won't be left with any questions unanswered, here's everything you need to know before you decide to book this trek.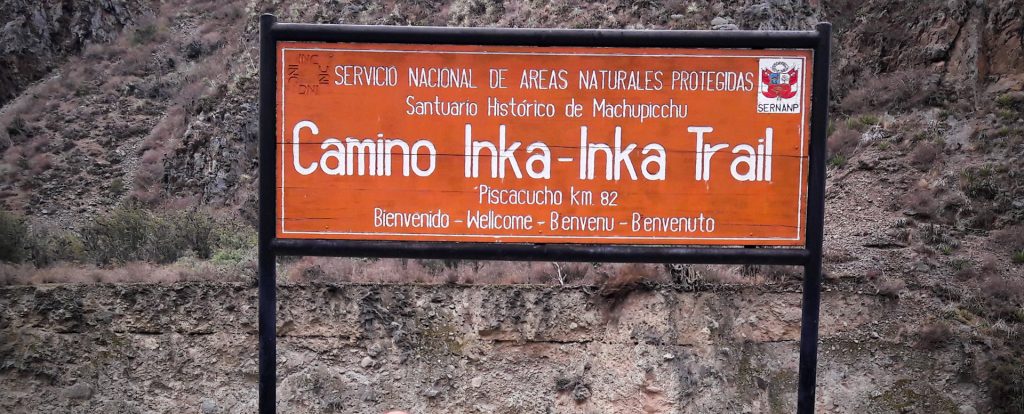 It's a Challenge
That's right. This trek is not for the faint-hearted. It's not the most difficult on the planet, but it is a challenge. You'll be battling high altitude, large changes in elevation, and an ancient cobbled path.
You'll be camping each night with some fantastic views, but you'll be going back to basics with very few facilities. Don't worry, though, as the rewards are well worth it when you see your surroundings and end up at the incredible Machu Picchu.

Prepare for the Altitude
As mentioned in the previous point, you'll be at high altitude. Before setting off on the trek you should spend 2-3 days in the closest city, Cusco. This way you can acclimate beforehand and visit some other sites.
This gives you time if you feel a little sick to rest and become accustomed to this new low level of oxygen. You can ask your doctor back home for pills to help or rely on the trusty methods once you get to Cusco, like drinking coca tea. Information for the Inca Trail?
You'll See a Lot of Archaeological Sites
One of the reasons this trek is so popular is because Machu Picchu isn't the only Inca site you visit. Along the way you get to visit other places that can only be reached on foot and by those who opt for this incredible journey.
You Need a Special Permit
To hike the Inca Trail you need to apply for a permit. These can be got by yourself online or through an agency or tour operator. This is because the locals want to preserve this ancient path and it wouldn't be possible if hundreds walked it daily. In fact, only about 200 tickets are available to people from all around the globe on a daily basis.
You'll need to book months in advance because they sell out fast. Get in contact with a tour operator who'll be able to tell you when tickets go on sale and whether they are still available. Booking late in the day will only be means for disappointment. However, there are still many other treks available to choose from.
The Days Are Long
You'll be walking for many hours each day, so make sure you're well prepared. Wear the right clothes and footwear, take lots of snacks and water, and be prepared for the sun, mosquitos, and possible rain.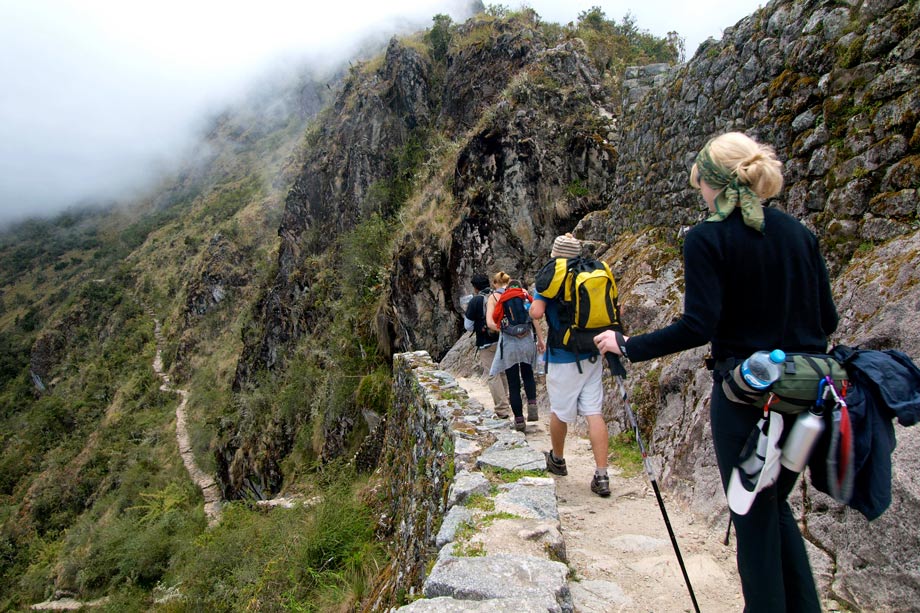 There Are a Lot of Stairs
Because the trail is still 85% intact from Inca times, you'll find that the paths are cobbled and quite tough to walk along. A lot of it is also made up of stairs. This can take its toll on knees and ankles, so be prepared if you suffer from joint pain. Walking poles and good hiking boots can be a great help.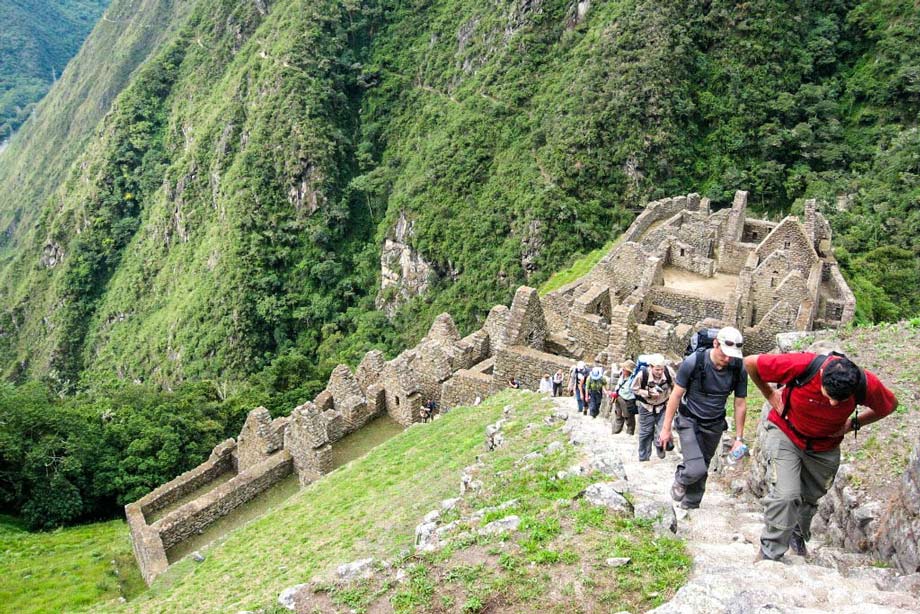 The Weather is Unpredictable
As we just mentioned, you need to be prepared for sun and rain. Even though the rainy season is from November to April, you never quite know if you'll miss the rain the other months. Just as you might not see a drop of it during the wet season.
The best advice is to always be prepared for either by carrying a sunblock, sun hat, and a lightweight poncho or jacket for the rain. Don't forget to factor in the cold and warm climates you'll be passing through as well.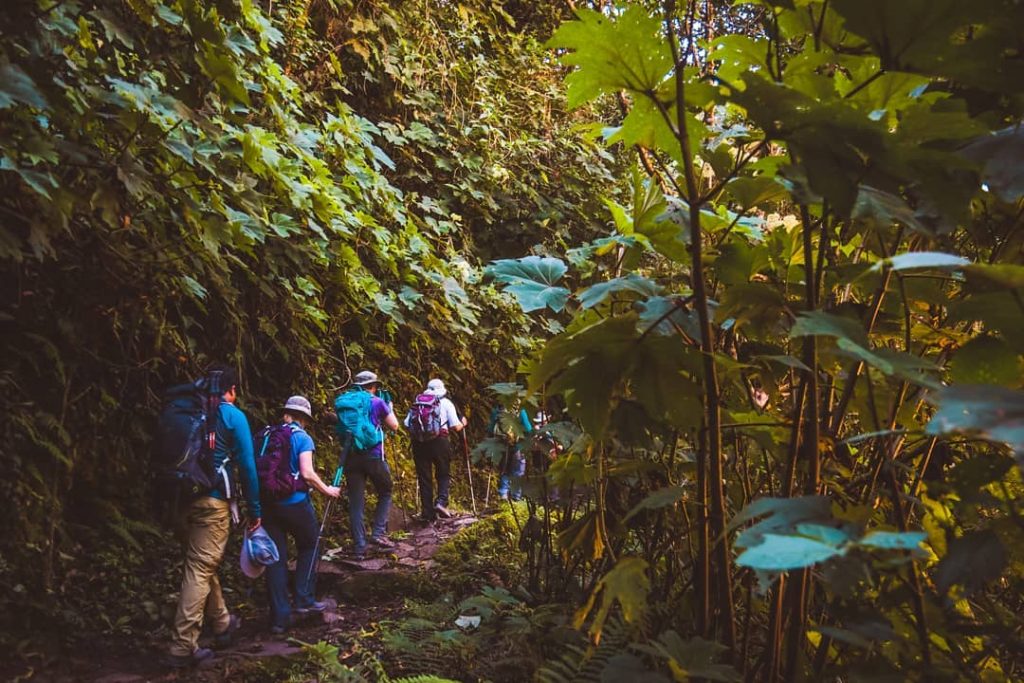 You Need a Guide
You aren't allowed onto the trail without a guide, so don't think you can go this one alone. This is why a majority of travellers go with a tour operator that provides a guide, cooks, and porters to help. You can hire a guide by yourself but you'll then be responsible for carrying all your luggage, cooking gear, and making your own food.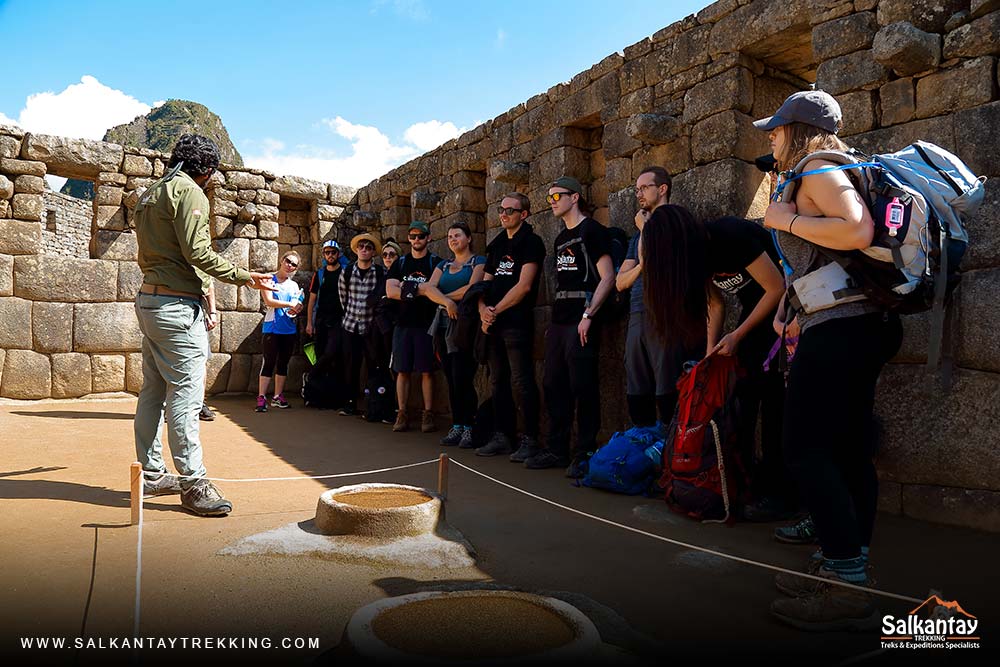 Huayna Picchu and Machu Picchu Mountain Are Separate Permits
If you're planning to hike one of these mountains once inside Machu Picchu, you'll need to buy a whole other ticket. This can be costly, so be sure of your decision and whether you believe you're up for the challenge after days of hiking before you purchase a ticket.
Pack Lightly
You won't be carrying your main backpack, but you will need a daypack. You need to carry water, snacks, lightweight clothing, and a camera. Don't fill this too much or you'll find it difficult as the day goes on. Most companies also give you a weight limit for your large backpack, so don't think you can fill it with anything you want. Stick to the essentials.
Inca Trail History
The Inca Trail trek to Machu Picchu is actually part of a larger system of trails that cover an extensive part of the country of Peru; 23,000 km to be exact. It integrated all four regions of the Inca Empire of Tahuantinsuyo together. It covers parts of other countries as well from Brazil, Colombia, Ecuador, Bolivia, Chile, and Argentina. That gives you an idea of just how large it is. The paths collectively are called the 'Qhapaq Ñan'.
UNESCO described the system of trails as 'an engineering wonder' and believed it must be preserved and restored. This is why they gave it World Heritage Status back in 2014.
The Inca Trail that we know and love today was re-discovered by the explorer Hiram Bingham when he was undertaking his work of clearing the area between the years 1912-1915, after he 'discovered' Machu Picchu in 1911. Experts say that the route was used as a pilgrimage to Machu Picchu used by the Inca Emperor during the 15th century.
What Exactly Is the Inca Trail?
As previously mentioned the Inca Trail was used by Incas to get from place to place over a huge distance. This is why you see many of their structures along the route. It's now the most popular trek for hikers across South America.
Why Is It So Popular?
There are a few reasons why this fantastic route is one of the most popular in the world right now. Let's have a look at some.
It takes you to Machu Picchu, one of the New Seven Wonders of the World.
You get to visit other Inca archaeological sites that are unique to the route.
Only 200 permits are available each day, making it in high demand.
The trail ends at the Sun Gate entrance to Machu Picchu from where you get a unique view.
You'll walk along ancient pathways and feel like you're being transformed back in time.
You'll make new friends from across the world united by this once in a lifetime experience.

Where Does the Classic Inca Trail Start and Finish?
The Classic Inca Trail is a 4 day trek, and is the most popular of treks that include parts of the Inca Trail. It begins at Km 82, in the village called Patallaqta. The altitude here is around 2,800 masl. Along the trail, you'll walk a total of 43 kilometres before you reach the finish point; the Sun Gate at Machu Picchu.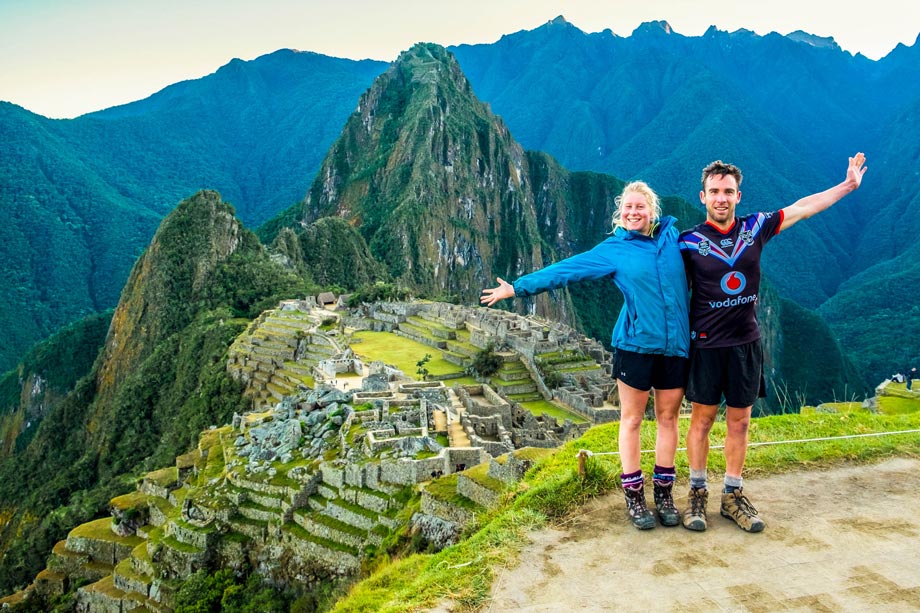 When to Hike the Inca Trail
November to April is the rainy season, and the trail closes for the whole month of February to let it replenish. May to October is the dry season and the days are often sunny, but it does get cold at night. You'll see more tourists in the dry season and less crowds in the wet season. Consider these factors when deciding when to book.


---
---
You might also like
---