Every country has their Christmas traditions, and Peru is no different. One that we find particularly inviting and exciting is Santurantikuy that takes place in Cusco on the December 23rd and 24th of every year.
It's one of the biggest arts and crafts fairs in the whole country and has all sorts of artisan products made by the locals on show for you to buy. It really fills you with festive cheer and gets you in the mood for Christmas.
The fair used to be held only on the 24th, but due to its popularity has extended to a second day. It attracts people from all over the surrounding towns as well as many tourists who are intrigued to see what's on offer and perhaps buy some items to take home with them.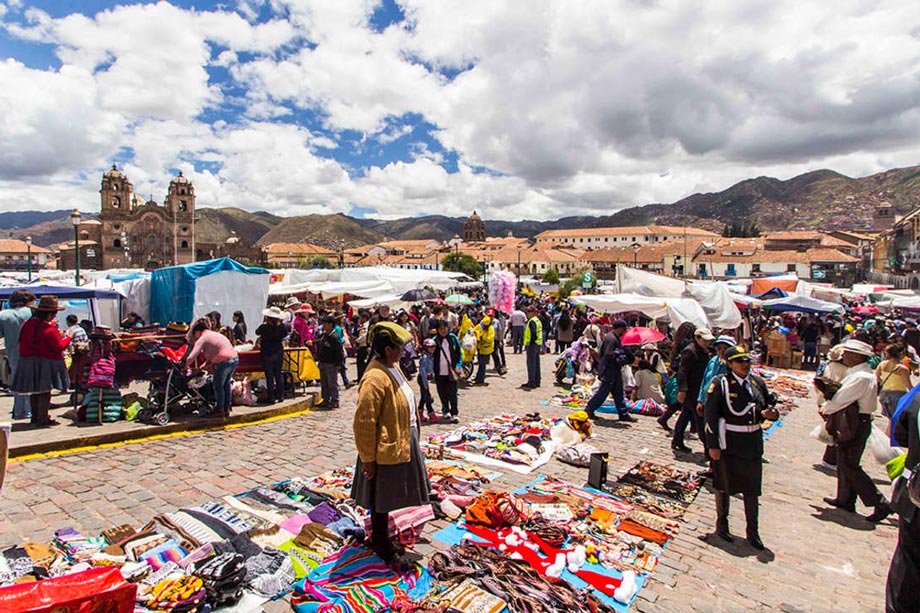 What's On Offer?
As we mentioned, many locals bring their products that they have handcrafted to sell. You'll see some items that are specifically related to Christmas, and others for all kinds of tastes including pottery, clothes, jewelry, and even books.
You'll find that many locals come to buy materials to set up their nativity scene at home. This is the main decoration that many families focus on this time of year. You'll see moss on offer for the grass as well as many figurines on sale from Jesus and his parents to a whole array of farm animals. It's not unusual to see a little family of guineas pigs on display.
Baby Jesus, of course, takes center stage and you'll find stalls that are dedicated just to him selling clothing, beds, and even little shoes for you to keep him looking his best.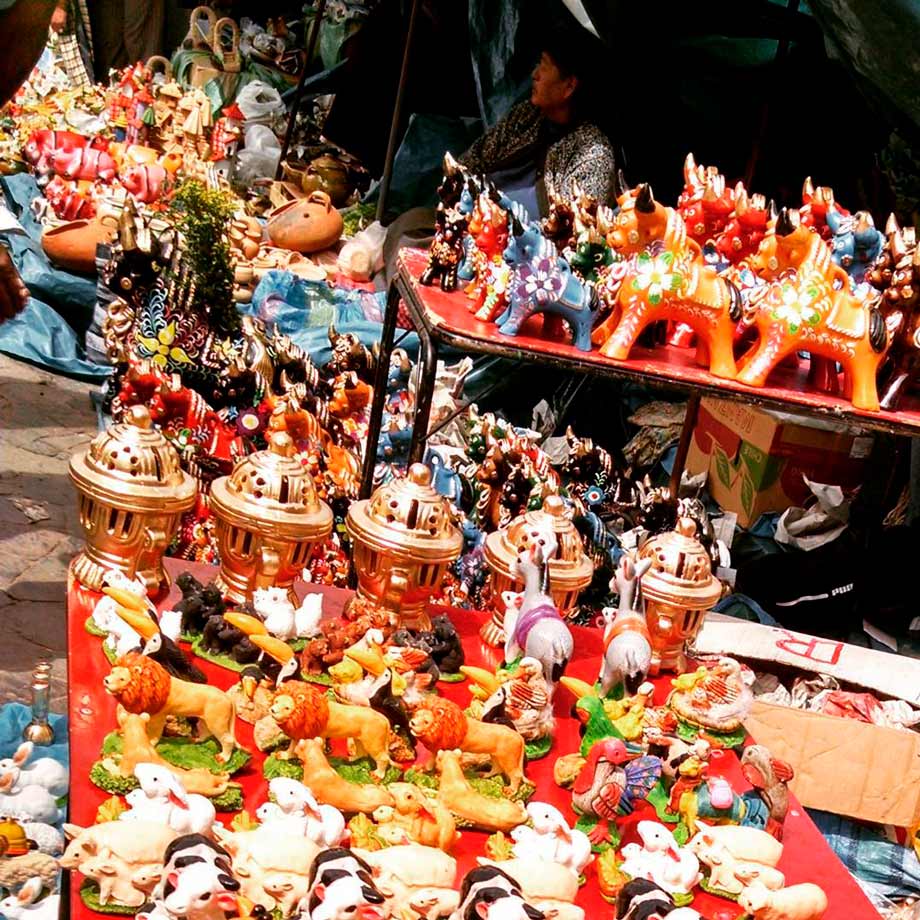 Spend a Few Hours There
It takes place in the main plaza in Cusco (the Plaza de Armas) and can be walked around fairly quickly. However, we recommend spending a while there, really getting a good look at what's on offer and even trying out the local delights for your palate.
You'll find anticuchos and other dishes on sale as well as some tasty hot drinks like an almond or bean punch. It's certainly not as cold as a rainy or snowy Christmas in the Northern Hemisphere, but we still enjoy the warm beverages all the same! It really makes you feel Christmassy, especially when you see all the locals excited and picking up their nativity scene pieces.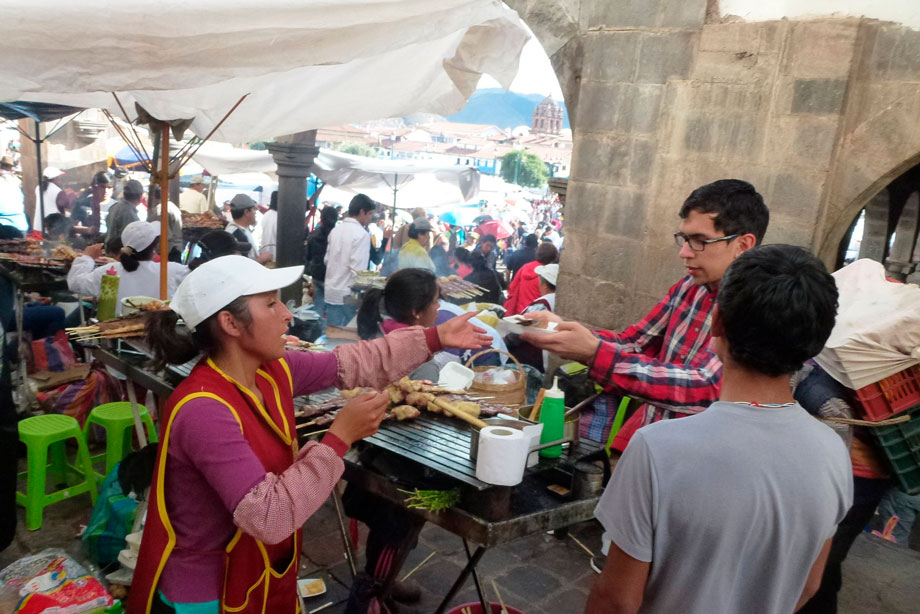 Cultural Heritage
The Popular Art Fair Santurantikuy was proclaimed Cultural Heritage of the Nation, on September 22, 2009, for being one of the most striking cultural expressions in Peru.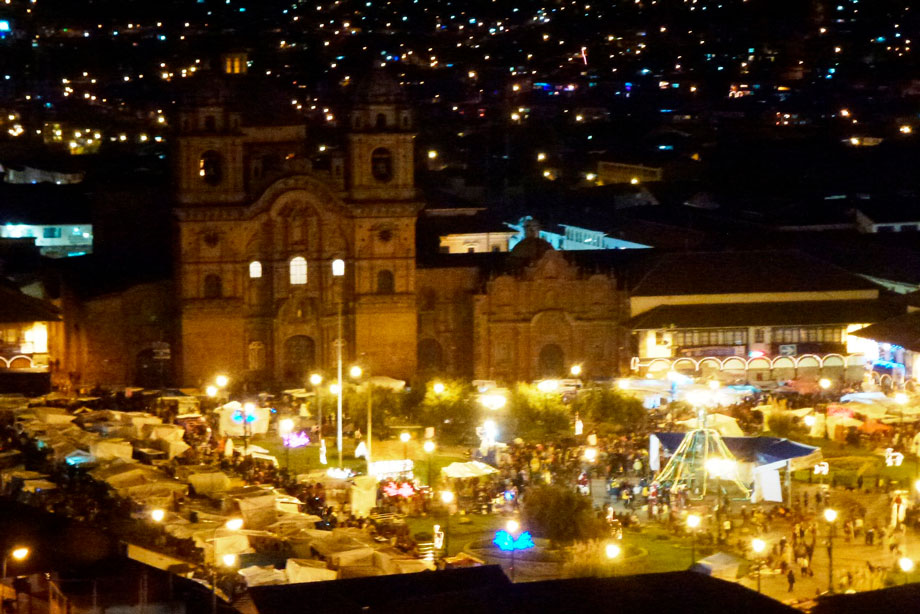 A Must During the Festive Season
So, if you are in town, make sure you visit as it's one of the most festive local traditions that you'll get to experience. It will fill you with cheer and you'll also be able to stock up on some excellent gifts for your loved ones back home.
And, don't miss out on all the food and drinks on offer too. It's a great time to try some local delicacies and wander around at your own pace browsing what's on offer.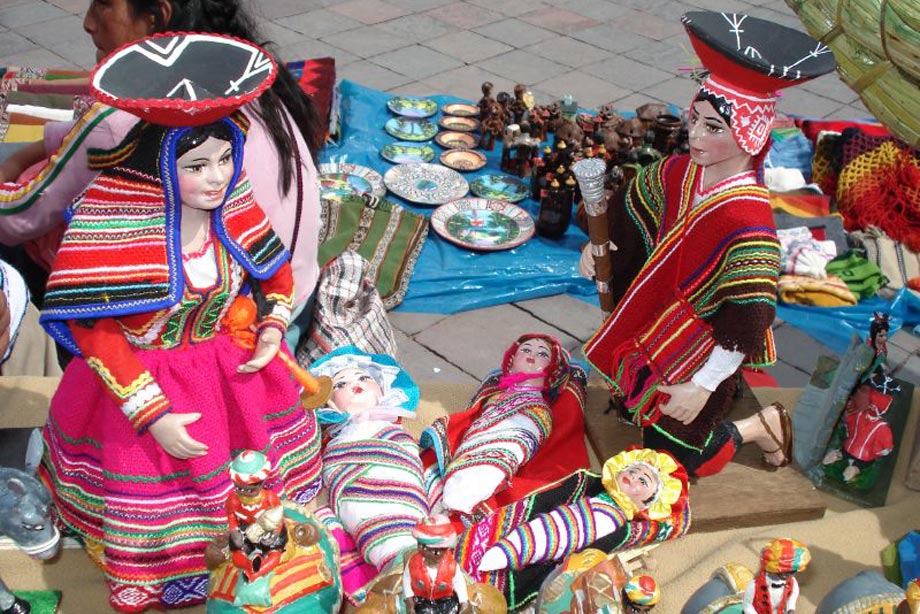 Written by: Liv Palmer
---
---