It's that time of year again. It's coming to a close and we like to celebrate in style. Cusco is a party city and they really know how to do New Year. If you like to bring in the next year with a bang, Cusco should be your choice if you're in Peru.
As well as enjoying a big party, they have a few interesting traditions! We've taken a closer look at what they are and have given you a small explanation of each. So, you can decide if you want to partake in them this year!
Flowers and Yellow Mixture
The yellow color and its derivatives such as gold for Peruvians means wealth, prosperity, abundance. This color it's been alive in our culture in our culture for several generations, even since the time of the Incas. In Cusco and in most parts of Peru, people spread yellow mixture all over the corners of the houses, and many others dislodge yellow flowers and spread them all over their house and on the front door. It is a tradition ingrained on New Year's Eve. Also, you cannot miss the bouquets of yellow flowers with male rue and female rue, and the ornaments with ears of barley and wheat adorned with bills of dollars, soles and euros. And finally, the mini ornaments of good omen such as elephants, colored candles, incense with palo santo, and small clay pots or pockets full of grains of corn, wheat, cinnamon, cloves, lentils, quinoa among others.
Burn Dolls
This is an old one, brought by the Spanish, it was a heathen ritual, which the Peruvians indigenous adopt in the colony. In this ritual, they demonstrated the repression they felt because they were made with green or blue eyes and with Spanish features.
Over time this tradition evolved and in many parts of Peru this tradition is carried out with dolls made with old clothes, which symbolizes letting the past and the old be consumed or left behind, the dolls have a will where is written how they want next year to be for them.
Even today this tradition continues mutating, for example, these days those dolls are prefabricated dolls and sold in the shape of piñatas, with the faces of politicians or famous people from Peruvian television. These dolls burn at 12 p.m. on New Year's Eve or in the early hours of the new year, placing them on the electric light poles in the streets. This tradition is currently being regulated to avoid contamination with the smoke.
Smoke the House and Light 7-Color Candles
The tradition of smoking every corner of the house is an ancient tradition, which is carried out with the aim of cleaning the house of low or negative energies and evil spirits, this is also carried out in the month of August, which is the month of offerings to the Pachamama.
There is also the tradition of lighting candles of the seven colors of the rays of light represented by the seven Archangels, to attract different intentions with each color.
Blue candle: symbolizes protection, spiritual strength and courage. This color reflects spirituality and justice. The Archangel Michael, prince of the Archangels is the representative of this color.
Yellow candle: The gold or yellow color is the meaning of wisdom, illumination in the face of adversity. These candles are lit to ask for material and spiritual progress. The Archangel Jofiel is the representative of this color.
Pink candle: This color represents the triune flame that we carry in our hearts, it represents the holy spirit, the representative Archangel of this color is Chamuel, who is the Archangel of love, devotion and adoration of God.
White candle: This color symbolizes purity, the sacred, subtlety and humility. The color white is a symbol of God's perfect creation. The bearer of this color is the Archangel Gabriel, you can invoke him when lighting this candle color.
Green candle: The green color represents healing, good health, and consecration. The Archangel Raphael is in charge of this color, specialized in both physical diseases and the soul diseases.
Orange candle: This candle is lit to ask for healing and grace, the Archangel representing this color is Archangel Uriel
Violet candle: this candle color represents change, transmutation, and forgiveness. The representative Archangel of this color is Zadkiel.
Reel Around the Fountain
Ok, this isn't the Smiths song! The Plaza de Armas is absolutely packed on New Year's Eve and you'll see people gathering there from very early on in the evening. Fireworks go off at midnight and everyone is in high spirits. It's a great atmosphere and a wonderful way to countdown to January 1st.
You'll also see something odd occur at 12 o'clock. Many folks hold hands and start going around the fountain in the main square. Traditions state that this needs to be done seven times to make sure you are full of luck in the year to come! You'll have to try it yourself to see if it really works!
Do a Lap of the Block With a Suitcase
Yes, that's right. When the clock strikes 12, you should head out the front door with your suitcase and do a whole lap of the block. Why? Well, if you do it three times, it's said that the next year will be full of travel and wonderful trips for you. There's only one way to find out!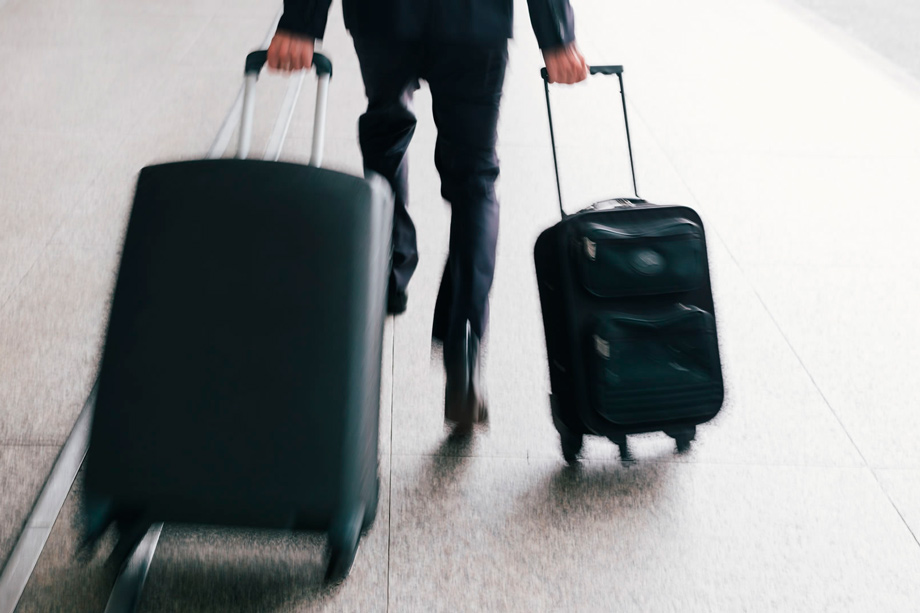 Yellow Undies
If you walk around the streets of Cusco in the days leading up to New Year, you'll notice a LOT of yellow on display. Locals sell ornaments for your home as well as novelty items like hats and glasses to wear for the evening.
You'll also come across some rather intriguing pieces of underwear! The people of Cusco and throughout Peru believe that if you are wearing these at midnight, you'll enjoy luck all year round. This is one you should maybe try, as no one will see you wearing it! Why not give it a try?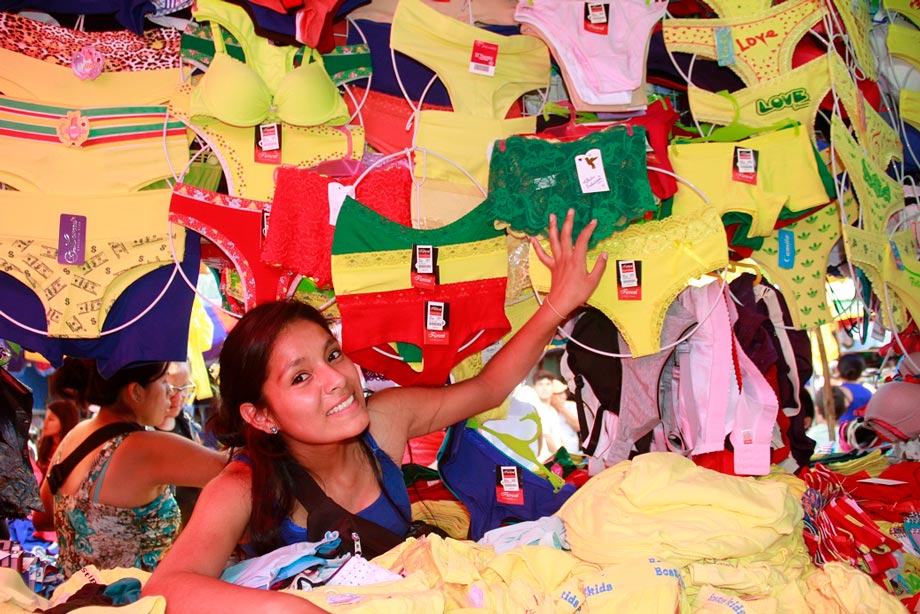 A Pocket Full of Lentils
Yet another strange tradition, but one that a lot of people swear by, is to put a handful of dried lentils in your pocket. Many think that this will bring you luck economically for the year to come. Just don't forget to take them out before you wash your pants!
If you don't want to spend the night with dried legumes amongst your pocket change, some locals say that you can also eat a small portion when the clock strikes. It's up to you, but if you're looking for a bigger bank account, maybe you could see if it works.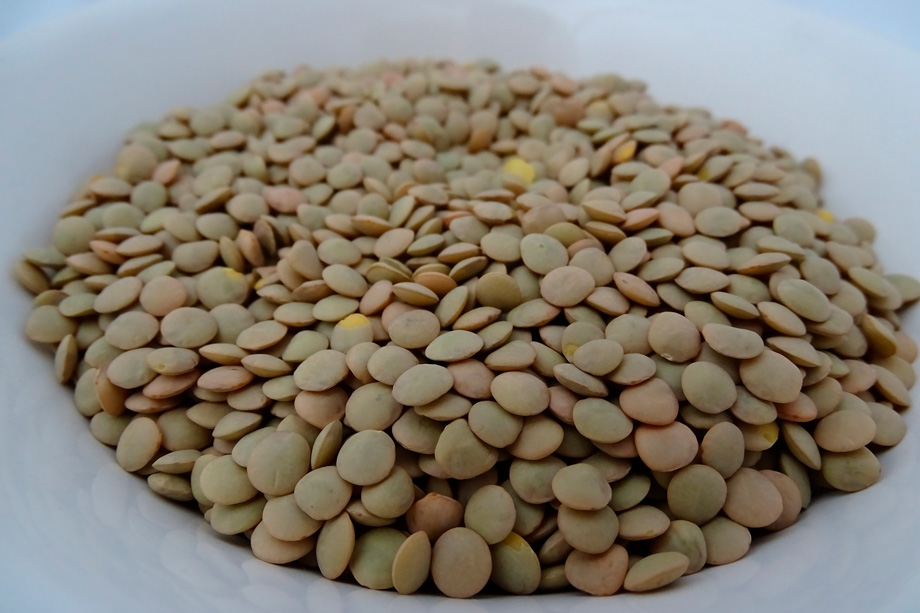 12 Grapes
This tradition actually comes from Spain and is very popular there. It's also an easy one to stick to and shouldn't shine any embarrassment upon your person! You'll notice that at the markets everyone is sticking up on the fruits during the day.
They then wait until 12 o'clock to eat the 12 grapes one by one. They are supposed to represent the 12 months of the year and to make each one prosperous for the eater. Try for yourself and you may be doing it every year after.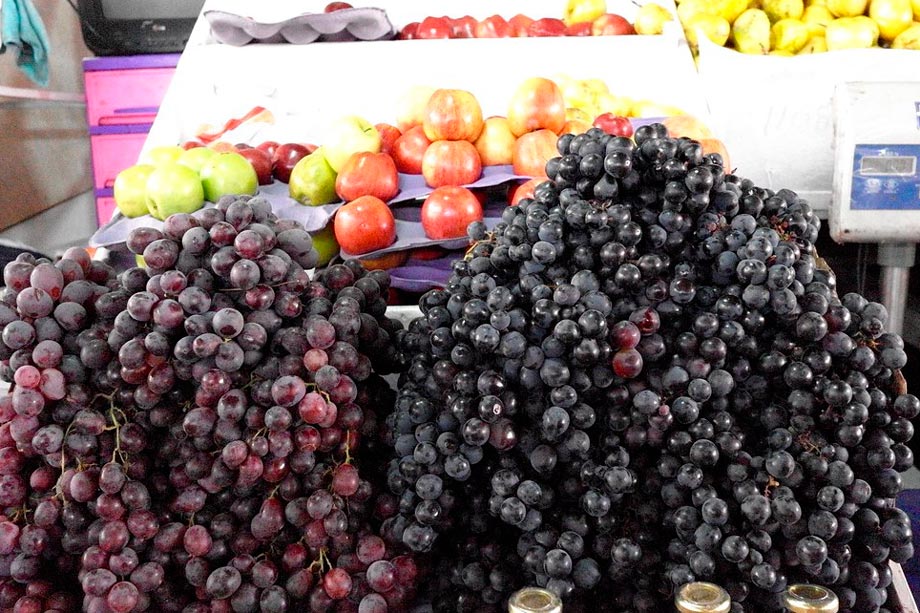 Bring in the New Year With Local Traditions
As you can see, Cusco loves traditions and there are a few you can choose from if you want to put them to the test! They are mostly related to luck, so if you are in need of a bit of that, make this New Year one remember with one of these whacky traditions!
Happy New Year!!!
Written by: Liv Palmer
---
---