Peru is a country full of outstanding landscapes, bio-diversity, amazing gastronomy, friendly people, and a whole load of excellent vacation spots. There are some places everyone stays when they visit, and there are some that are a little out of the norm.
We've compiled the best places to stay in Peru from the most popular and outstanding to the cool and chic. Whatever your idea of the perfect getaway is, you'll find something here to suit your taste.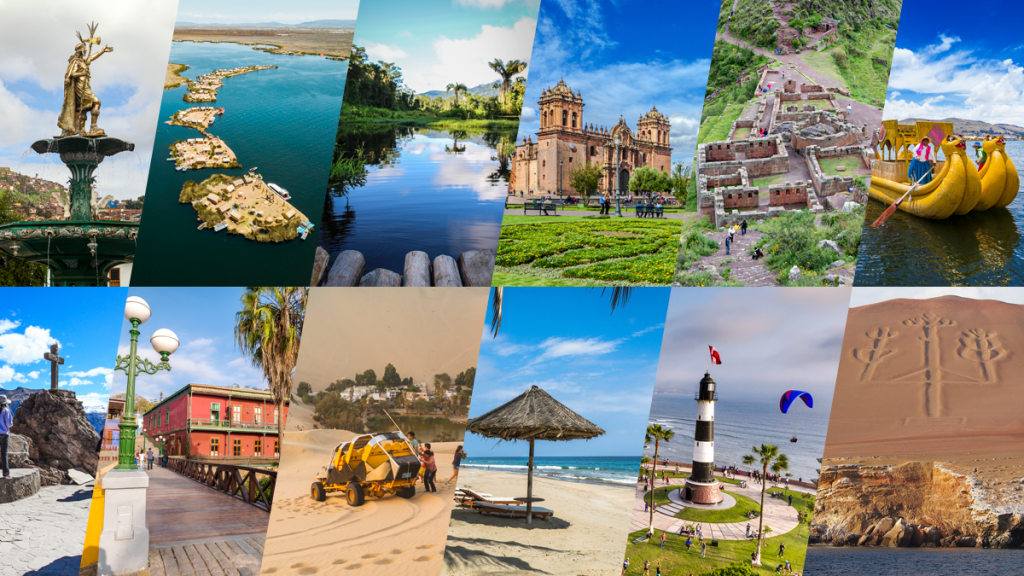 Cusco
If you love some culture, traditions, and history, Cusco is an incredible place for your vacation. The city is vibrant with festivities and friendly locals and there's always something being celebrated. If you get the chance to see some traditional dances, it's well worth it.
It's also the perfect place for those of you who love to hike. It's home to the Inca Trail, one of the most famous routes in the world, as well as many equally amazing alternatives, including the Salkantay trek, Ausangate trek, and Choquequirao trek, to name a few.
The city is popular with tourists, which means there are also many excellent restaurants and bars to try some delicious food and drinks. It's the place you'll stop at on your way to Machu Picchu and was actually the capital of the Inca empire.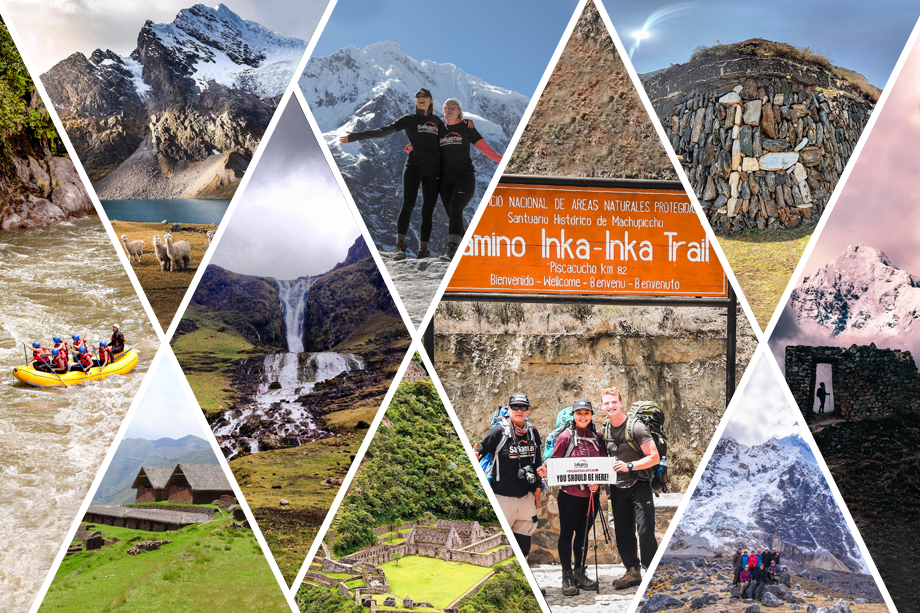 Historical Center
If you want to be in the middle of everything and close to restaurants, bars, banks, places to shop, and more, then the historical center is where to be. The prices will be highest here, but there are some beautiful hotels set in gorgeous plazas amidst Inca and colonial buildings.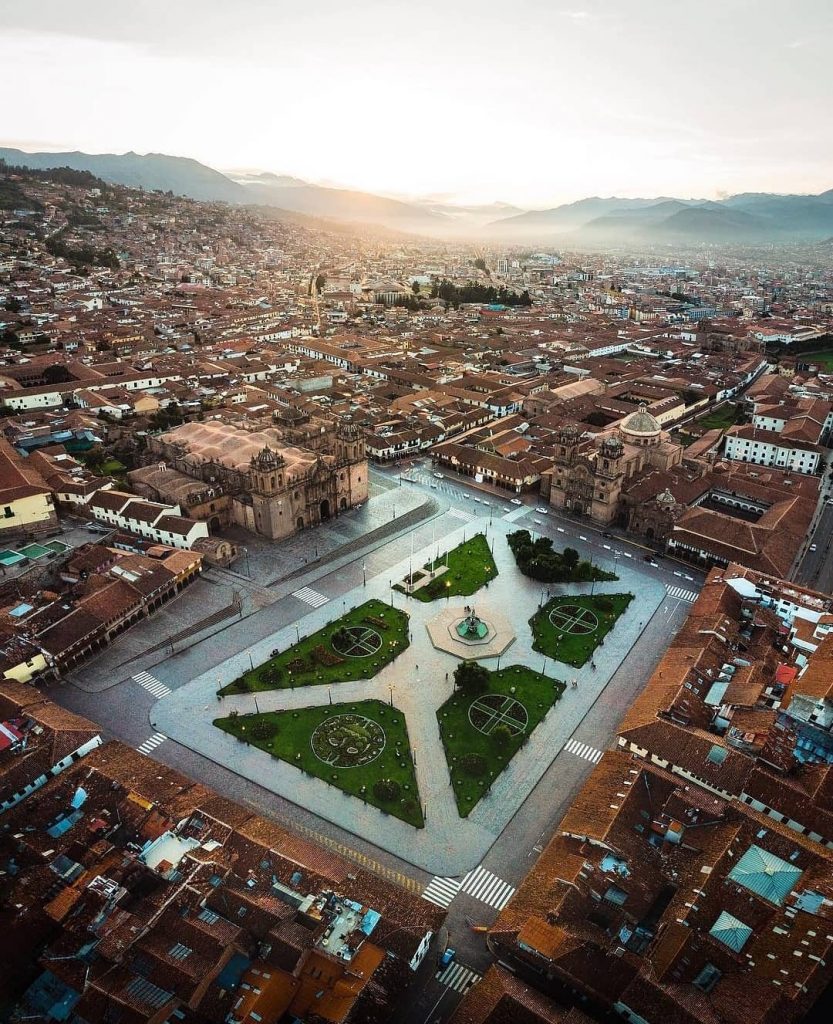 San Blas
This is the more bohemian and trendy part of Cusco. The streets are cute and cobbled and you can't get a car up here so easily. You're only a 5-10 minute walk from the main square and still close to most of the big attractions, but accommodation is a little less expensive. There are some excellent coffee shops and bars in the neighbourhood.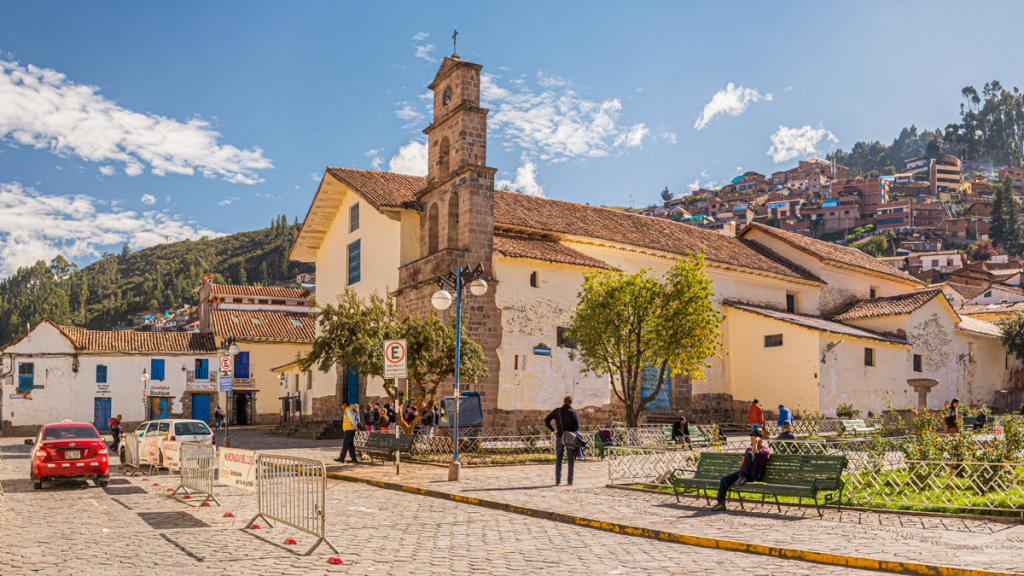 Magisterio
You're a 15 minute taxi ride from the center here, but this is one of Cusco's nicer neighbourhoods where a lot of locals live. This is a great area to rent an apartment or house for families, couples, or singletons at a reasonable price. There are supermarkets, banks, restaurants, and the mall nearby.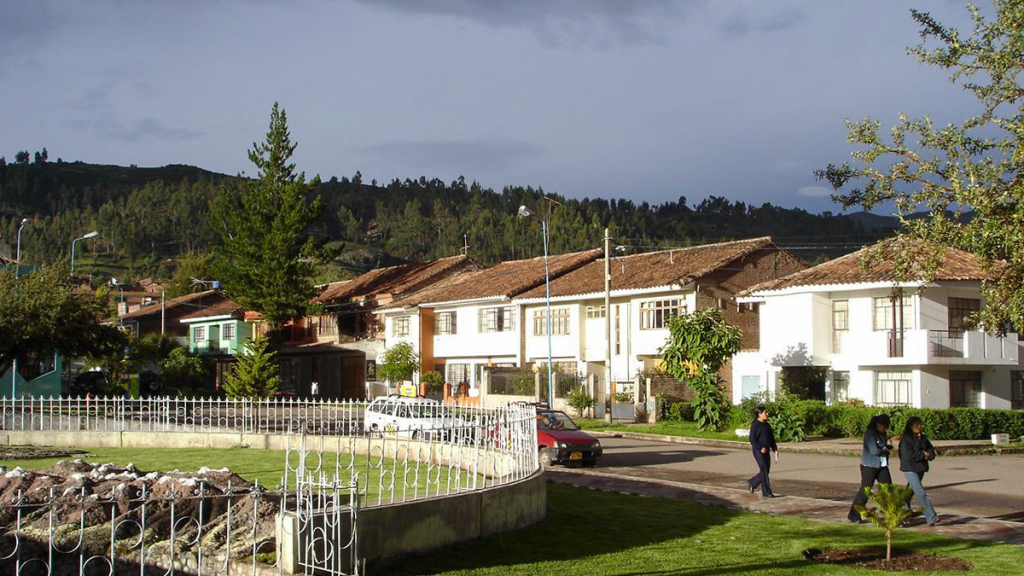 Sacred Valley
Around an hour and a half from Cusco we arrive at the Sacred Valley of the Incas. This area got its name because it was perfect for growing a variety of crops and it has a large river running through the middle. It had everything the ancient culture needed.
This is the place to stay if you like to relax and get out into nature. There are some top quality spa hotels to help you unwind and also some nice hostels at great prices.
It's a great spot for adventure lovers because there are some exciting activities available in the area, including hiking, horse riding, rafting, mountain biking, and ATVs. You'll also be near to Ollantaytambo train station where you can catch a train to Machu Picchu.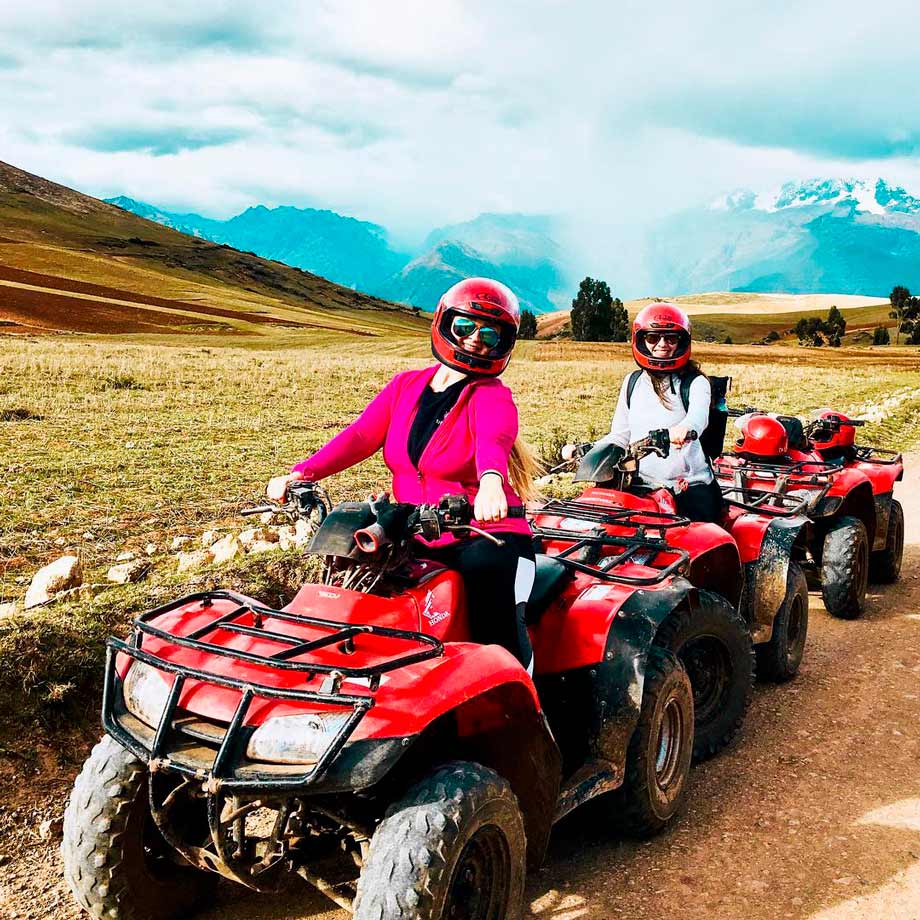 Pisac
This quaint little town is the most bohemian and a lot of expats have settled here. There's a cute market in the plaza a couple of times a week that sells all sorts. You'll find some adorable artisan stores around the town and some nice places to eat as well. The archaeological site is also a must see.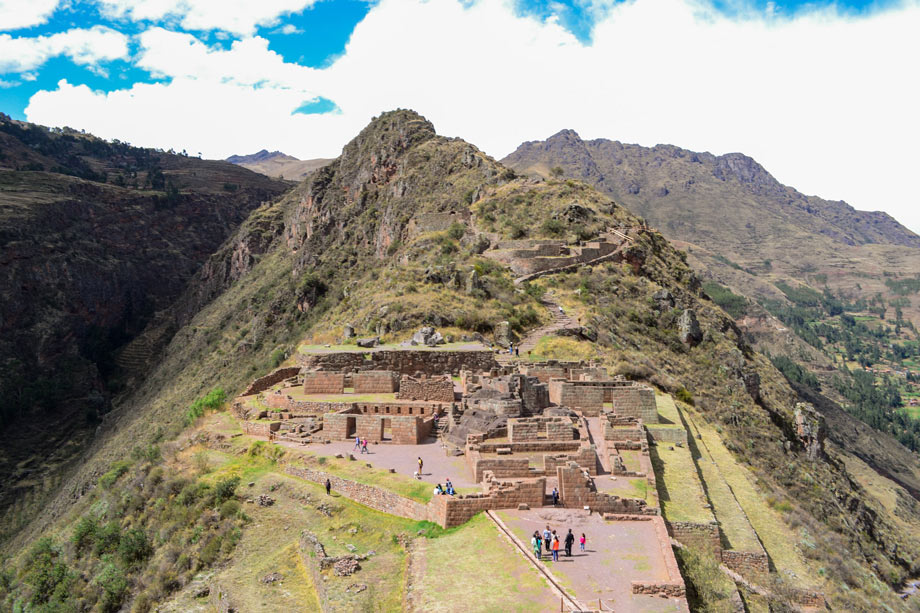 Urubamba
If you want to spend a day or two at one of the best hotels in the region and get pampered, Surinam a is where it's at. Enjoy fine dining and cocktails by the pool or head out and go for a hike in the hills.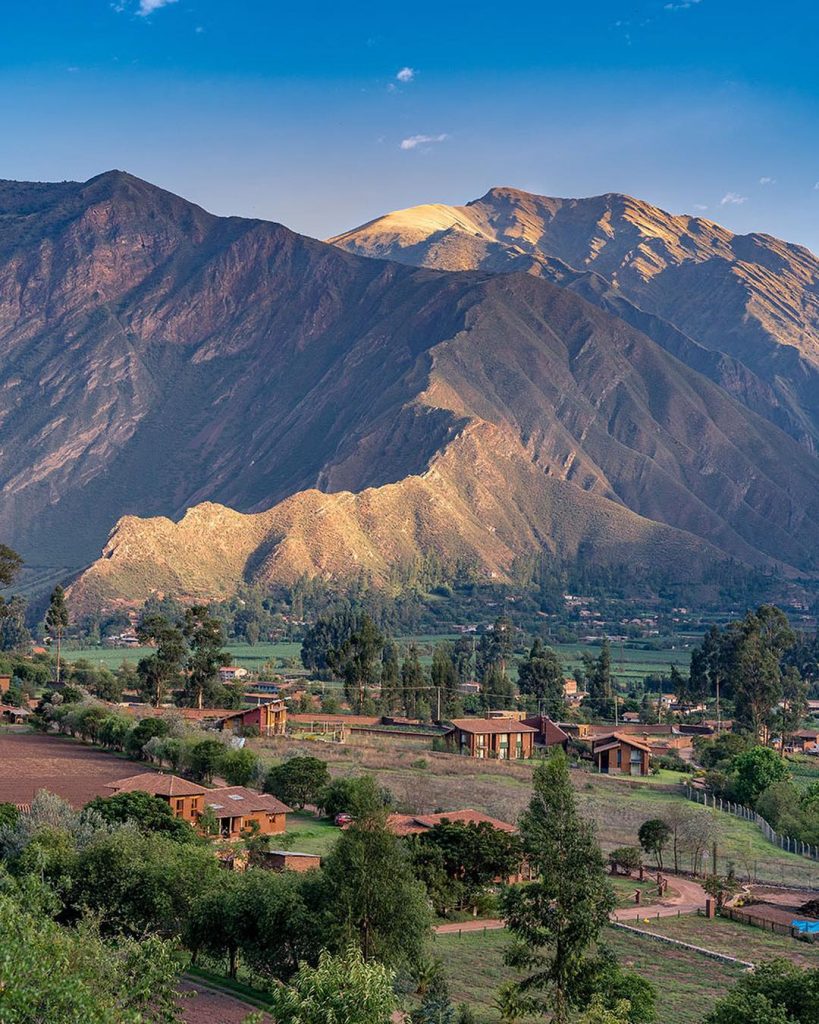 Ollantaytambo
This is another cute little town with lots of cozy and inviting restaurants and cafes to spend the afternoon in and people watch. The archaeological site here looks grand overlooking the little main square. There are some great hikes around the town to see waterfalls and get some stunning views over the valley.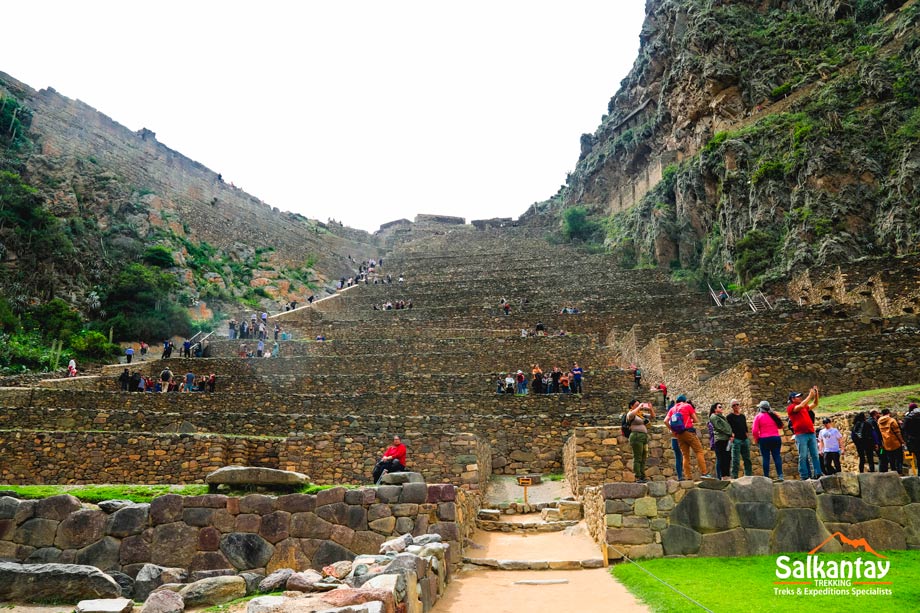 Aguas Calientes
We're almost certain that you'll be heading here on your vacation. Not many people come to Peru and don't go to Machu Picchu. This is the town at the base of the Inca citadel and you're likely going to spend a night or two here.
Although the place is small, there are a plethora of restaurants for every budget and taste, and it has a quaint feel to the town. Don't miss out on the thermal baths and order a cocktail to enjoy as you soak in the hot water after a day of trekking. Expect to pay a higher price here for food and accommodation.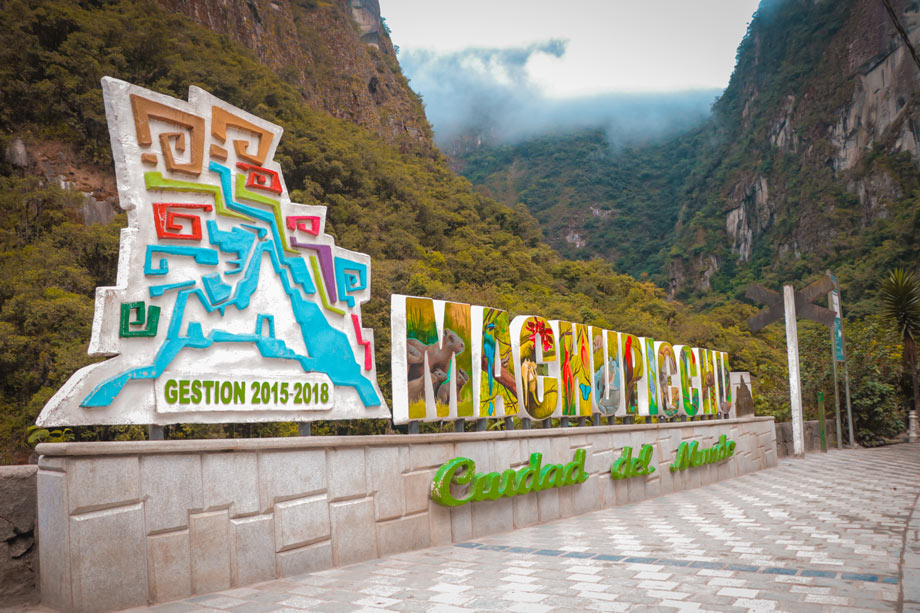 Arequipa
The second biggest city in Peru is Arequipa. It's home to some of the country's best cuisine and very friendly people. The main square is beautiful with the cathedral taking pride of place. A lot of buildings around the center are made from white ashlar, a material made from volcanic ash. You can actually visit the Misty volcano while you're there.
There are some nice places to eat and drink and you can also head to the beach in 2-3 hours. There are plenty of activities to keep you busy and make sure you visit the Santa Catalina monastery.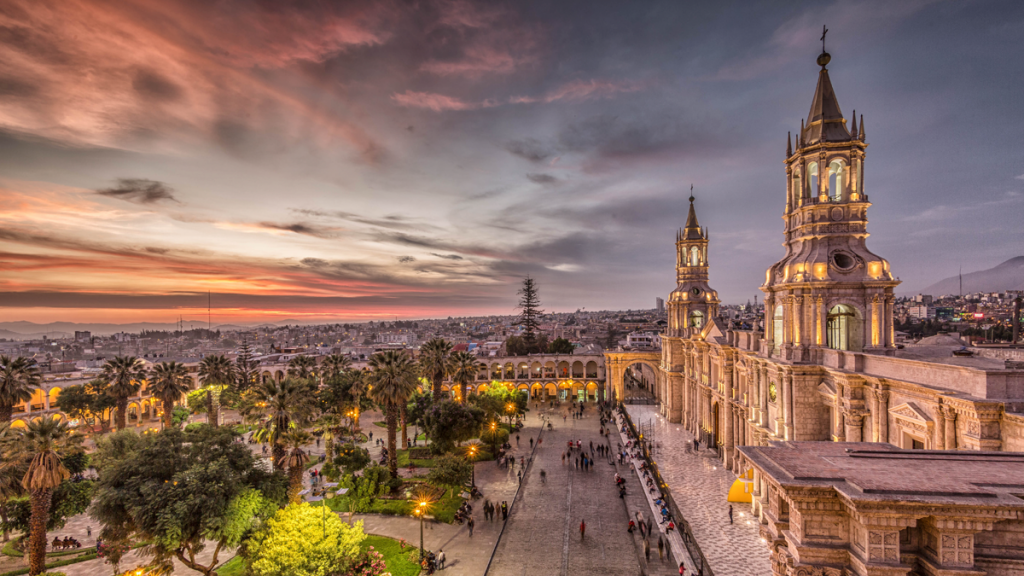 Colca Canyon
A few hours away from the city is Colca Canyon, twice as deep as the Grand Canyon. It's an excellent place for avid hikers and you can go for just a day or for a few days and camp out there. The scenery is out of this world and you might even get to see the surreal condor in flight. It has the largest wingspan in the world!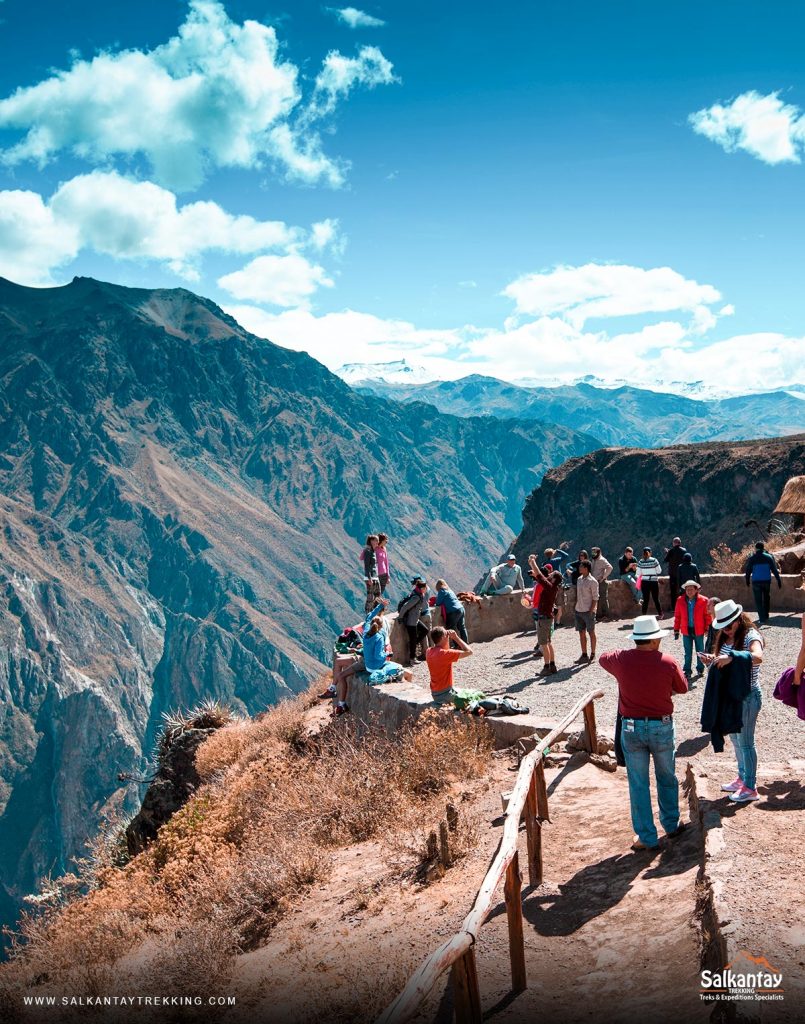 Puno
Puno is 6-8 hours from Cusco on a bus, and sits on the shore of the incredible, expansive Lake Titicaca, the highest navigable lake in the whole world. There isn't so much to do in the city itself, but there's plenty to do around the lake.
This is the best place in the country to try some fresh trout on the shore and there are also day trips out on the lake.
A boat ride 45 minutes from the edge takes you to Uros, the floating islands. They are made from reeds and families live here. You can tour them and see how they make a living and even spend the night if you wish! If you have time, you can also hop over the border to Bolivia for a day or two.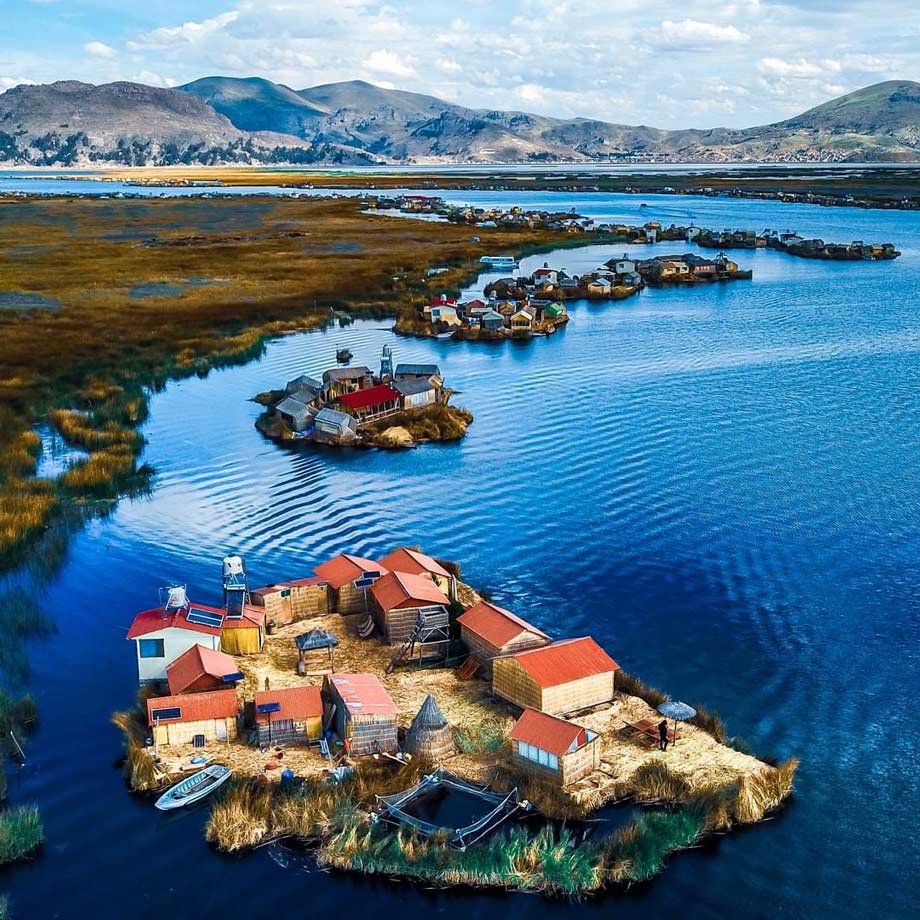 Lima
The capital of Peru, Lima, should be on your itinerary at some point. Whether it's when you arrive or leave the country, you shouldn't skip it. It's the best place to try some of the country's most famous cuisine, including the world famous ceviche. The city is also home to some of the top restaurants in the world.
The city is busy and there's a lot of traffic, but there are a few nice places to visit as well as some interesting landmarks. It's also a top place for shopping. Head to the historical center to see important government buildings and some amazing colonial architecture or pass some time in beautifully neighbourhoods by the coast.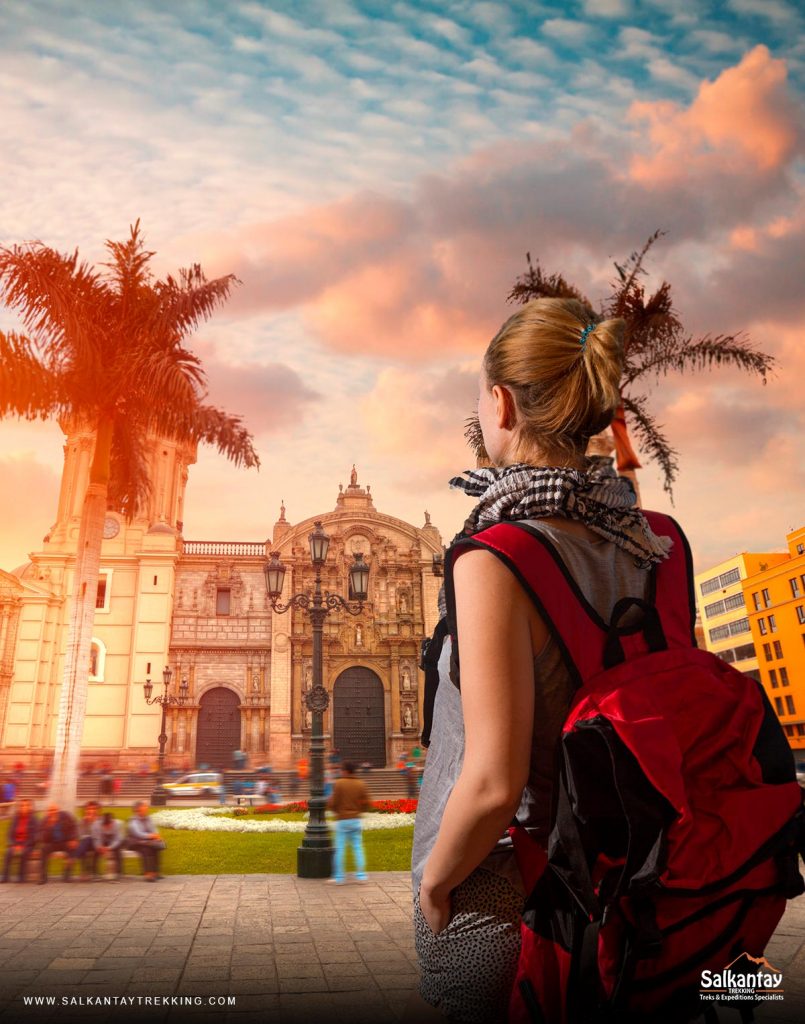 Miraflores
This is one of the top neighbourhoods in the city and there are some nice hotels to stay at as well as plenty of apartments. You can pay a lot and get a balcony overlooking the ocean or go for a cheaper option just a few blocks back.
The area has some amazing restaurants with fantastic gourmet cuisine and also top spots to shop with clothes stores famous around the globe. You can even enjoy some paragliding off shore or ride bikes along the cliffs. It's a peaceful and scenic part of the city.
Barranco
If you're more artsy and like the bohemian vibe, head to Barranco. The houses are colourful and it's so easy to spend a whole day exploring the small streets. You can also enjoy a coastal walk and spectacular views.
The neighbourhood livens up at night and it's a great place to hit the town and try out some of the trendy bars. There are some great little coffee shops for a pick me up the morning after, too.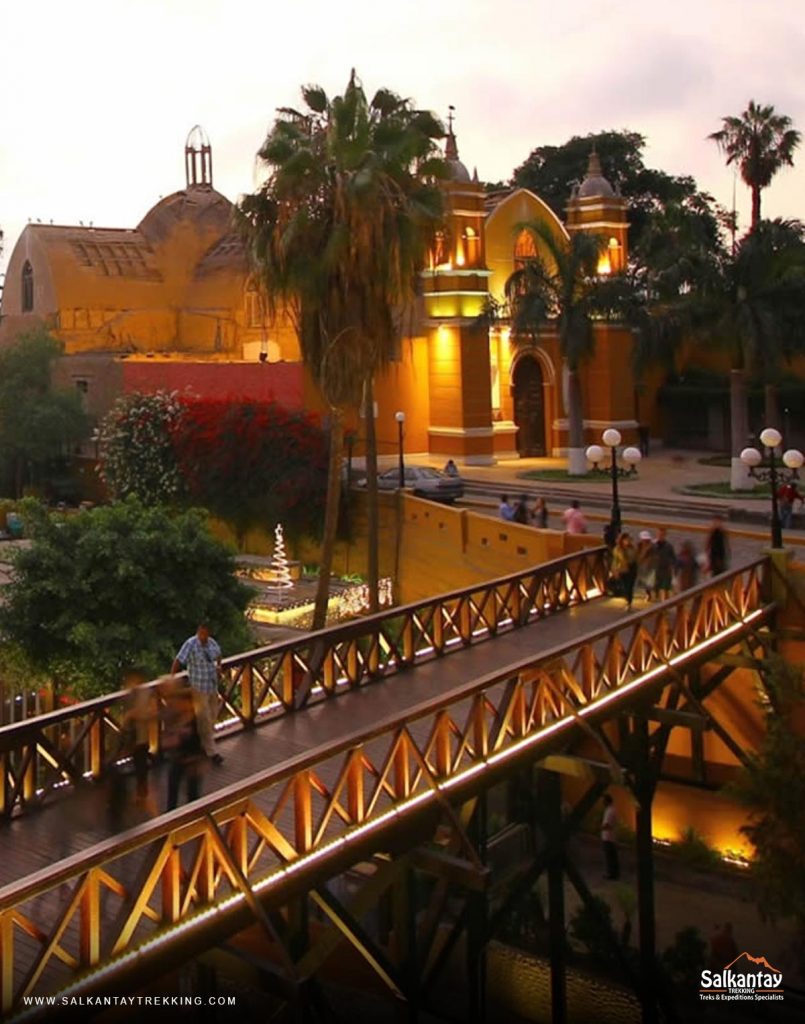 Manu
We're heading far away from the city now and deep into the rainforest. This is a large national park and covers a lot of the departments of Cusco and Madre de Dios. If you love animals, bird watching, or just getting outside into nature, you must add Manu to your itinerary.
You can expect to spot all kinds of wildlife including various species of monkeys, macaws, caimans, and a lot more. There are some excellent hikes to do through the jungle and also boat rides to spot aquatic animals. If you're travelling with kids, this is also a top option to stay at.
Huacachina
If you're looking for a different kind of holiday destination, try Huacachina. It's a small town situated around the edge of an oasis in the desert. The setting is serene and like a dream and the perfect place to escape the stress of every day life.
There are plenty of fun things to keep you busy for a few days, including sand boarding and sand buggies that literally jump over the dunes! It's an excellent activity for thrill seekers. In the evening you can enjoy looking out over the oasis as you sip wine and enjoy dinner.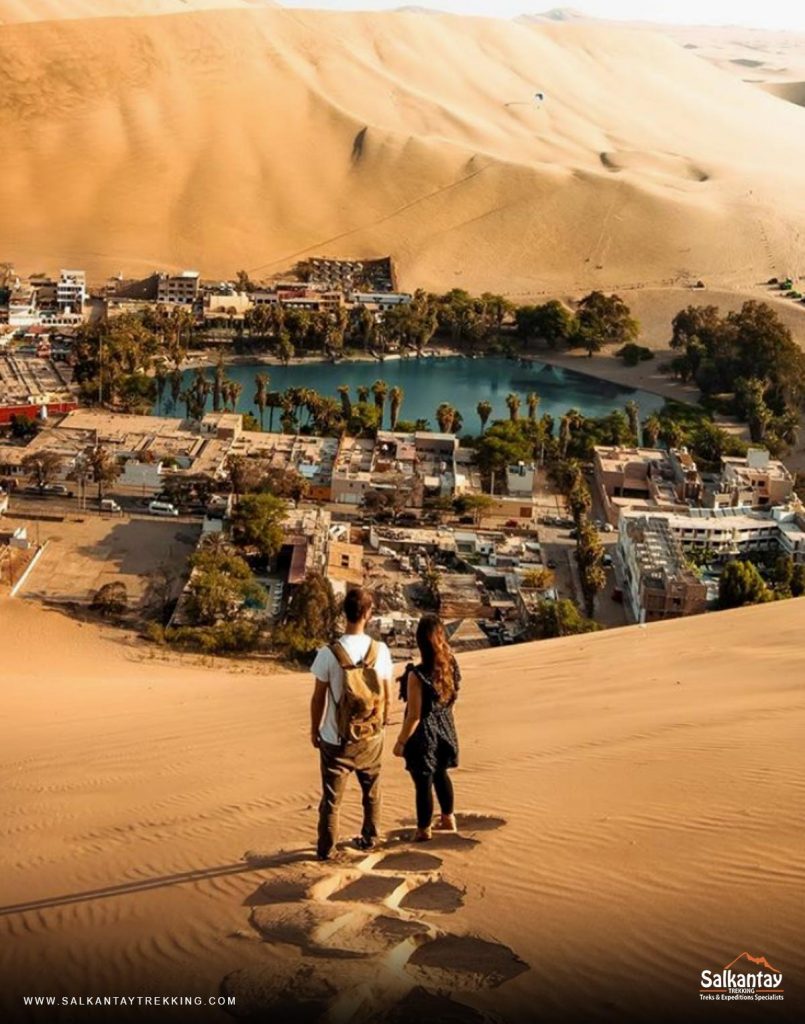 Paracas
Sometimes this destination is known for being similar to the Galapagos Islands, only it's far less expensive. That doesn't mean there's less to see, though. You can spot Humboldt penguins, seals, dolphins, otters, and much more. It's an excellent place to go if you have kids or if you're a nature and animal lover.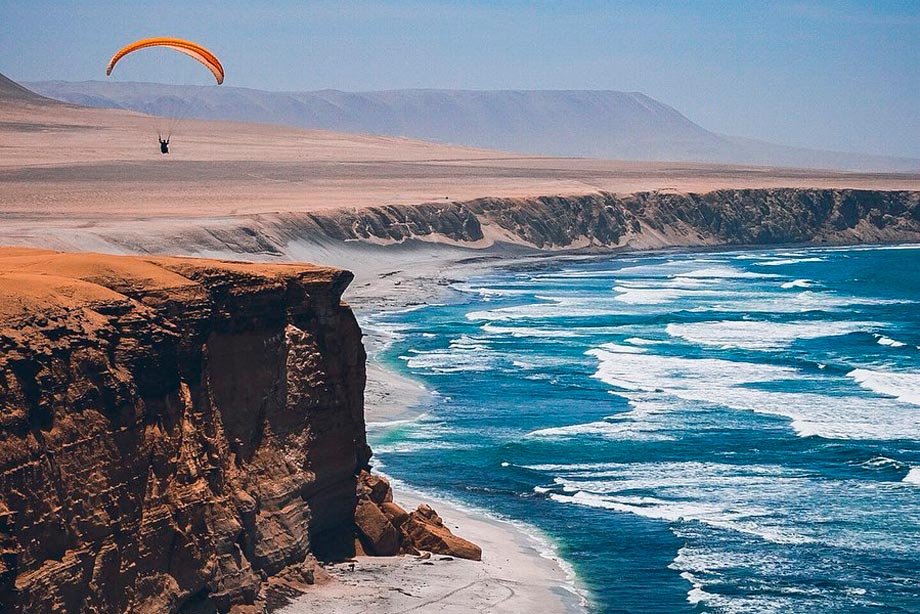 Mancora
If you're after a beach holiday and to feel like you're in paradise, you need to spend some time in the gorgeous Mancora. There are some incredible sandy beaches with blue seas to spend the day tanning in the sun. It's a great spot if you love to surf and ride some nice waves, too.
At night, the scene comes alive with bars and restaurants packed with people enjoying a cocktail or two. It's relatively economical as well for accommodation.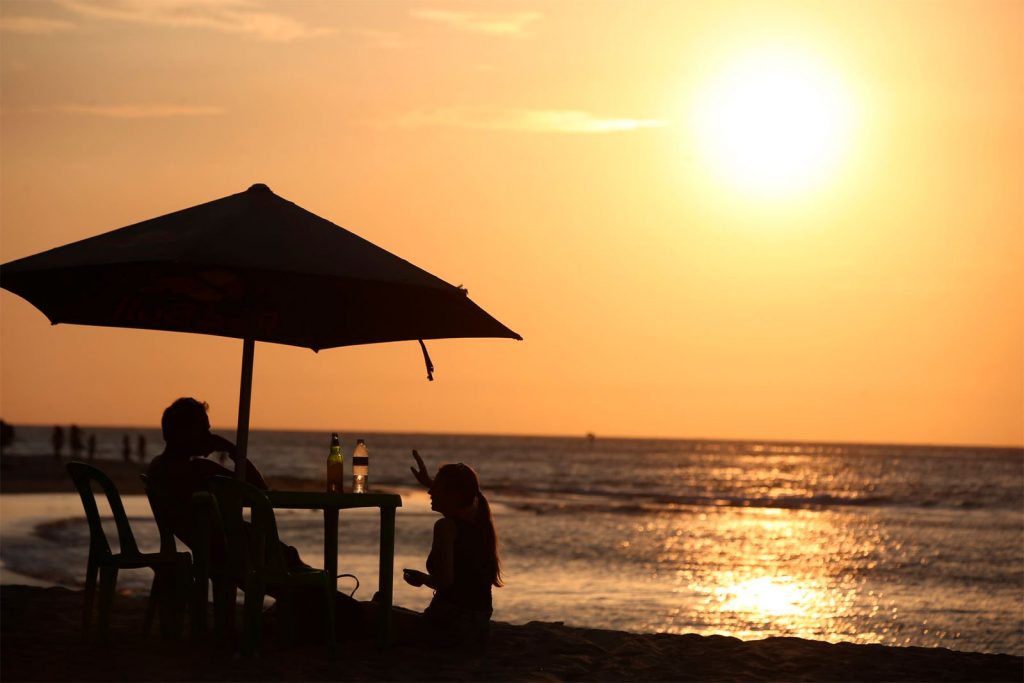 Book Your Peru Vacation Now
We could go on and name hundreds more excellent locations for your vacation in Peru, but we've picked out the best of the best for you to get started. It's so easy to spend months in Peru and still not see everything you want to.
We hope you've found something you like the sound of on our list and are looking forward to your travels in Peru. We recommend you spend as long as you can here and keep coming back if you love it! Now all that's left to do is book your ticket, pack your bags, and hop on a plane. We'll be waiting for you on the other side. Safe travels!
Written by: Liv Palmer
---
---