As more borders open, it is time to grab your backpacks and get your travel goals back on track. Most countries in South America are open to tourists, so take advantage of this opportunity and check out the home of some of the best trekking destinations! From jungles to glaciers, learn about the 3 best treks in South America and, to help you in your future adventures, we will also include tips on how you can prepare for these treks.
3 Best Treks in South America
Inca Trail, Peru
The Inca Trail in Peru is one of the most famous treks in the world and one of the best treks in South America. This ancient trail will take you to the iconic Machu Picchu, which is why a lot of people end up doing this trek. However, the whole trail takes you through the jungle, through the mountains, and past Incan ruins.
Only 200 tourists are allowed each day so getting a permit in advance is crucial. Also, this trail usually takes up to four days. If long trails and huge crowds aren't for you but you still want to trek in Peru, you might want to consider the rainbow mountain trail of Palccoyo which only takes a day and provides amazing landscape and interesting mountain trails.
Another trail you can take is the Waqrapukara-One-Day trek. It's a unique trail that visits the pre-Inca fortress of horns in the Apurímac canyon. The trek treats you to a peaceful site that not even most locals have visited! You might also consider sky camping on the Two-Day Humantay Lake – Salkantay Pass trek. Here, you can have the opportunity to hike through the beauty that is the Peruvian Andes, sleep under the stars, and participate in challenging hiking trails.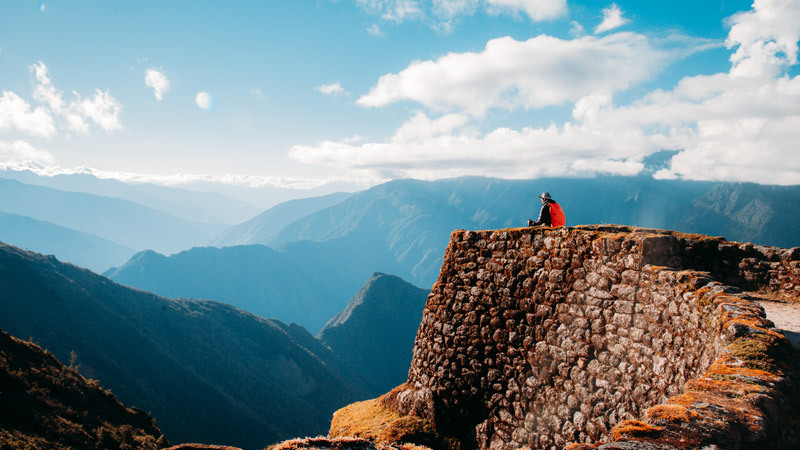 Perito Moreno Glacier Trek, Argentina
Hiking is not only reserved for land, it can also be done on ice! Trekking on the Perito Moreno glacier is another of the best treks in South America and an experience worthy of a bucket list. Here, you get to trek in a massive glacier and see the deep pools of water, an ice cave, and a lot of amazing views.
This trek is a relatively easy one. It only takes about an hour and a half for the mini trekking and three and a half hours for the big ice tour. The equipment you need is also provided by most tour companies.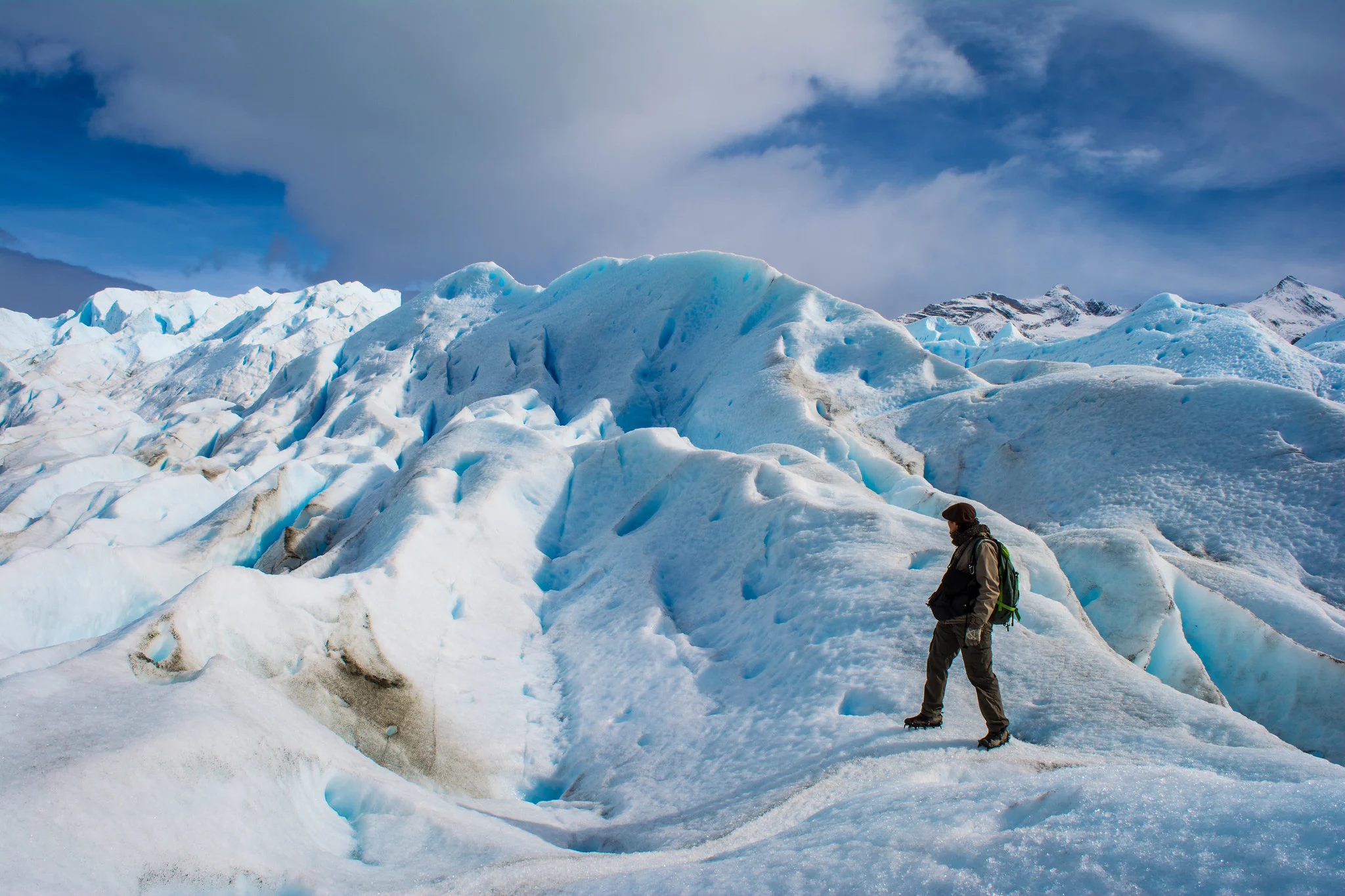 Ciudad Perdida, Colombia
If you are up for a cultural and historical trail, consider the Ciudad Perdida trail in Colombia. In this trail, you get to meet indigenous communities, visit the Caño Cristales (The River of Five Colors), and visit a lost Mayan city.
The real challenge lies in the long journey that will take about four to six days. Most people who visit say the trek is hard but worth the effort. The trail is also a quiet one, so you can fully enjoy the whole experience without an overload of tourists.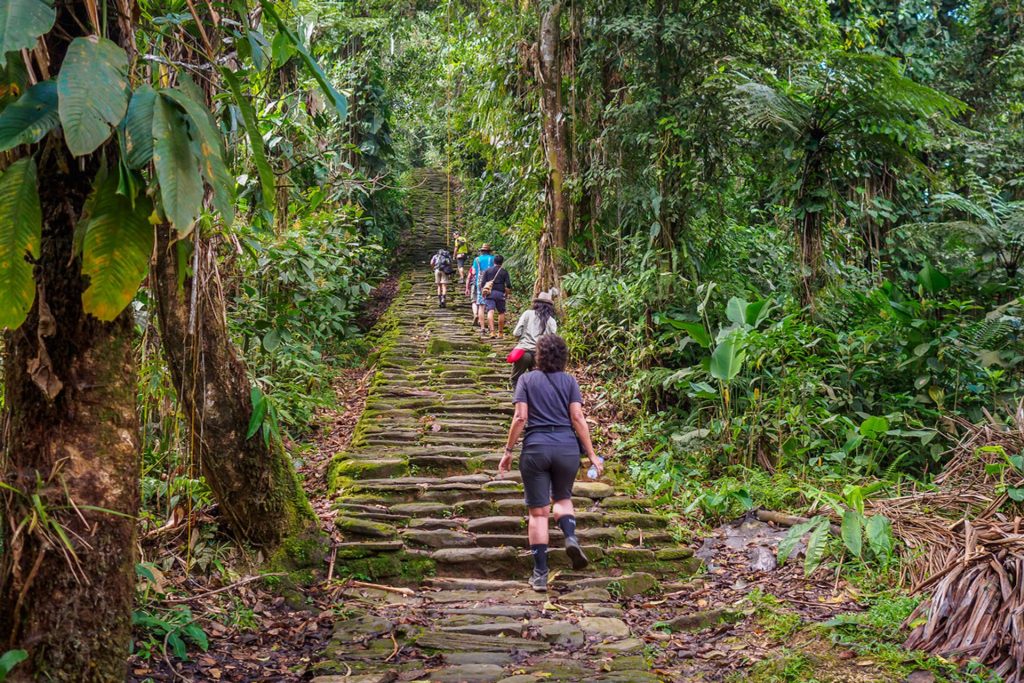 Tips for a good trek in South America
Keep Fit
Even if your trip is a few months away, it isn't too early to start training. Even though the trails are manageable, it is easier to trek if you're used to doing long walks, exercising, or any activity that requires you to move.
Going on jogs and doing cardio routines might also help you prepare for your upcoming trek. Aside from traditional workouts, you may also want to practice yoga in your fitness routine. Yoga is good for strength training, flexibility, and pain relief, which will help you build endurance for your journey.
Doing yoga alongside your traditional workouts will help you relax and gain a positive mindset for your trekking trip. Even taking one hour out of your day to dedicate to these activities will greatly help you later on.
Invest in Good Trekking Shoes
If you are going on a long trail, having the appropriate shoes is a must. Having good footwear will ensure that your feet will be in top shape throughout the entire trek.
A good pair of trekking shoes need to have plenty of support. It should also be lightweight and cushioned well. It should fit comfortably without too much space or tightness to prevent blisters or foot pain.
Getting used to your shoes might also benefit you. Break them in before even going on your trip so that you can assure yourself that they are comfortable and reliable to use for your trek.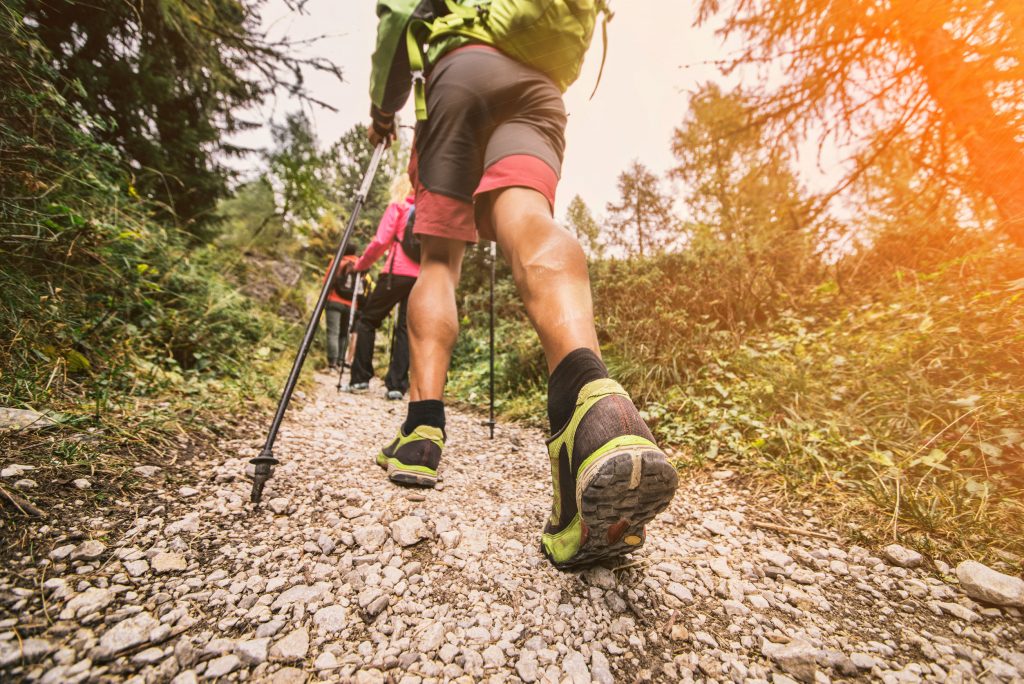 Have Food at the Ready
On any trek, you must bring some food and water with you. Although some travel agencies will provide food on the trail, having some snacks can help you get through a grueling trek.
Food such as nuts, muesli bars, nuts, and jerky, will give you a source of protein and energy during a long hike. They are also in tiny packets that you can easily store in your bag.
Having water ready is just as important as food. Hydrating yourself, especially in the sweltering heat of the jungle, will help you prevent overheating. Using a reusable water bottle is also a plus because you can drink directly from the clean and fresh streams.
Written by: Erin Anderson
---
---
You might also like
---