Planning a vacation always takes a lot of thinking, and one factor you can't ignore is the weather. A country's climate usually affects your travels and you want it to be as pleasant as possible so you can enjoy your holiday to the max. You'll also want to consider what's going on during different times of the year.
If you're here, a Peruvian vacation is probably on your mind. The country attracts thousands of visitors every year for the stunning landscapes, delicious food and drink, and the wonderful, friendly locals.
Well, in this article we're going to go over everything you need to know about the weather and climate in our beautiful Peru so you can book when suits you and when you're likely to experience the clearest skies and driest days. Unless you enjoy a bit of rain, that is.
You'll also see what to expect regarding events and festivals throughout the year so you can book when there's something you really want to see going on.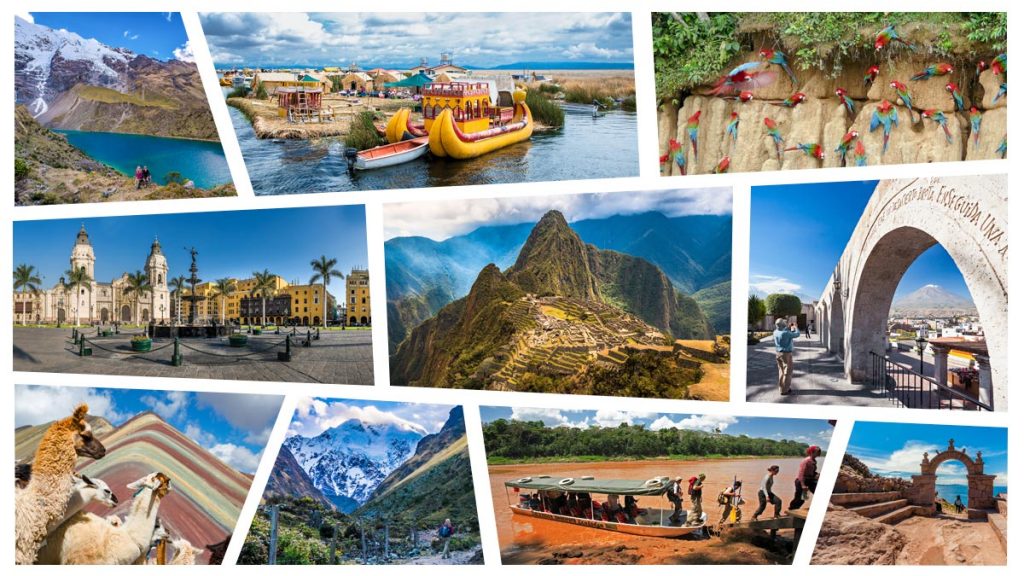 How Long Do You Need in Peru?
Before we get started with the weather and what's going on, let's take a quick look at a question we get asked a lot. Well, the answer depends on you. There's no real way to answer how long you need to spend in the county.
The longer, the better!
We say this because the country is so diverse that it'll take a long time to see all it has to offer. It boasts a luscious jungle, an extensive coastline, and miles and miles of mountains. It also has more microclimates than anywhere else and doesn't even get us started on the fantastic gastronomy. There's just so much to try.
We'd say you'd have to spend at least two weeks minimum if you want to make sure you see Lima, Arequipa, Puno, and Cusco, where you'll find the incredible Machu Picchu. But, if you've got longer, then there's no limit really.
Keep in Mind: The most time you can spend in Peru in one calendar year is 186 days, so bear this in mind if you're planning on coming for a long time.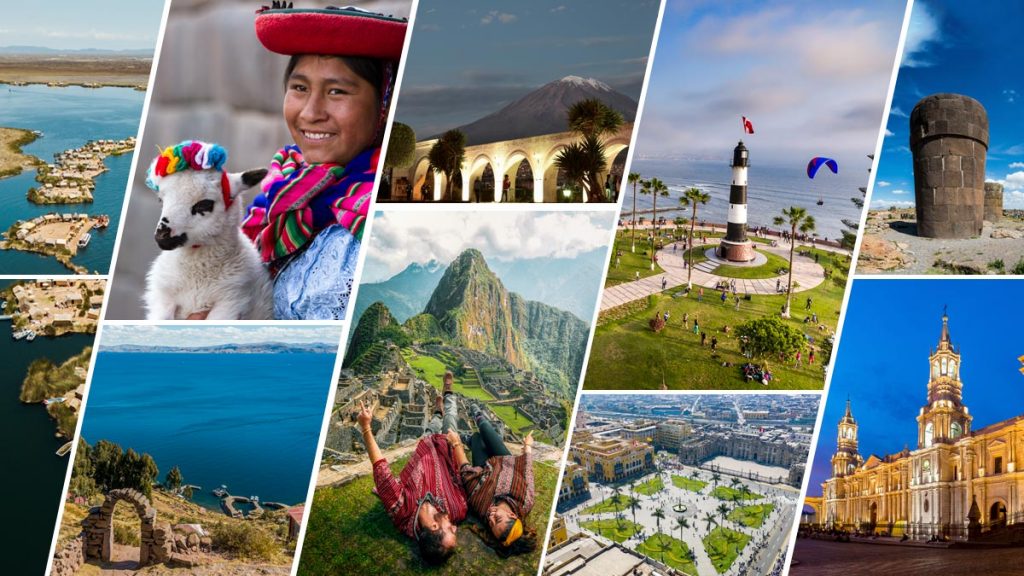 When's the Best Time of Year to Visit?
The best time of year across the whole country is between May and September, especially if you want to visit Machu Picchu and Cusco because many regional events are going on them. However, each region is slightly different, and there's also a wet and dry season to factor in. Let's take a closer look.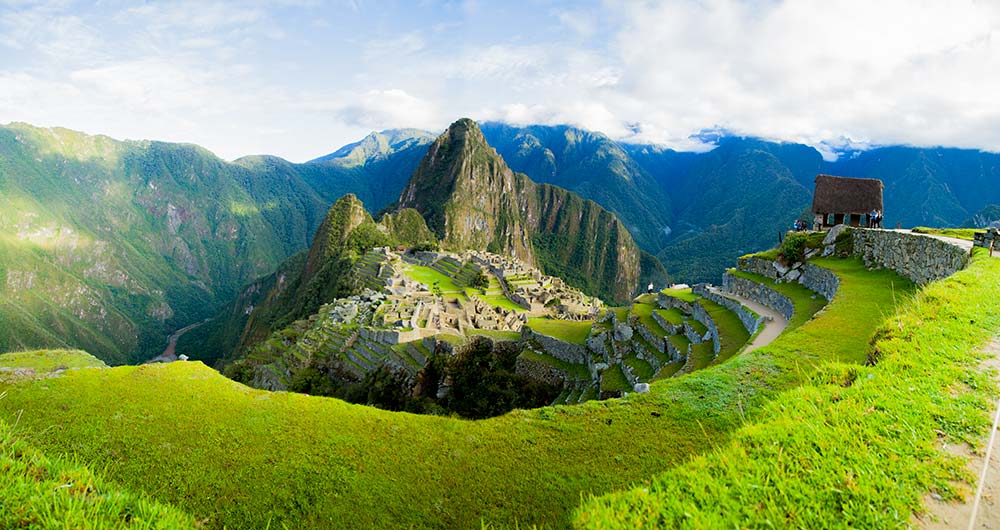 Wet Season
The wet season spans from November to March, with January and February being the wettest months of all. The Inca Trail and some other attractions actually close during February, so near this in mind when planning.
During these months, the days will be sunny with sporadic showers here and there. You might get the odd day or two where it's very overcast. The climate is generally warm, though, and you can wander around in a T-shirt if it isn't raining.
Due to the wet weather, fewer tourists visit during this period, which means it can be an excellent time to snap up some fantastic deals on your tours, hotels, and some of the best restaurants in the cities.
Do remember, though, that there are also fewer events and festivals during this time of year, so there won't be so much to see. It's a good time to head to Puno if you want to see Candelaria.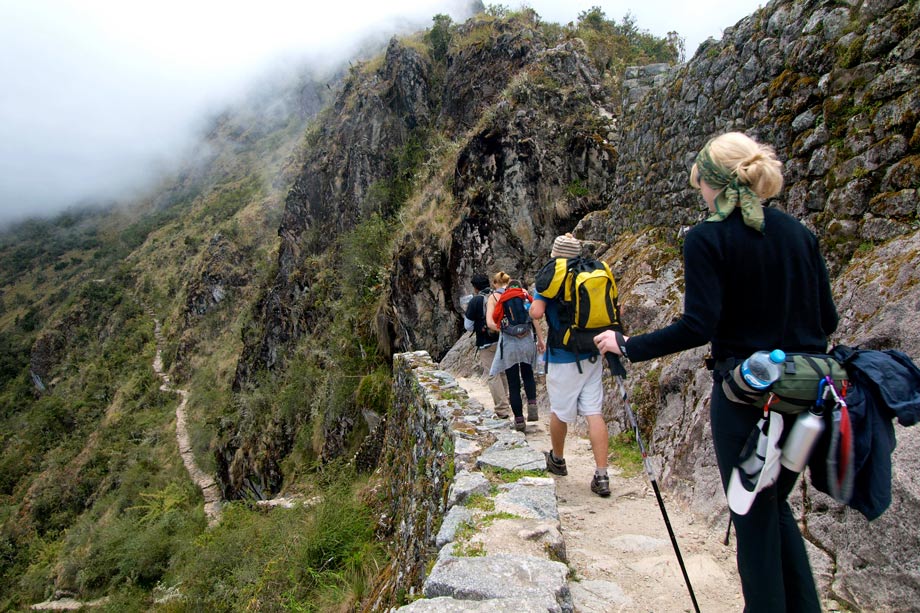 Dry Season
The dry months are from April to October, and you can expect lots of blue, cloudless skies and plenty of sun in the day. The nights get pretty chilly, but a thick jumper will do the trick. This is an excellent time of year to visit tourist attractions to get great views, including places like:
Keep in mind, though, that because the weather is so nice, this is when most visitors come to Peru. Make sure you book all trips and accommodations well in advance to avoid disappointment closer to the time or upon arrival.
Cusco is particularly busy during this time of year because it's the city's anniversary and the reenactment of the Inca festival 'Inti Raymi.' The whole country also celebrates its independence and patriotic festivities at the end of July. A lot is going on during the dry season, making it busy with the locals as well as tourists.
When to Visit By Regional Weather
Above is a general explanation about the wet and dry season, but every place experiences it differently depending on altitude, landscape, and many other factors. We've broken things down a little further to look at the three different Peru regions: coast, mountains, and jungle. This will help you better plan your trip and perhaps divide it if you have more time.
The Coast
Even though it's the wet season, the best time to visit the coastal region is between December to March, summer in Peru. You'll see that most of the nationals head to the sea for their vacations. You don't see much rain, and if there is any, it's very fine.
Between June and September in Lima, a low mist begins to settle and covers the entire city. You rarely see the sun, and it gets very cold.
Other parts of the long coastline enjoy better weather, especially Trujillo, known as the eternal spring city. Mancora is another part of the country in Piura that's very pleasant whenever you decide to go.
Packing essentials: Shorts and T-shirts. Factor 20+ sunscreen. Bathing suit.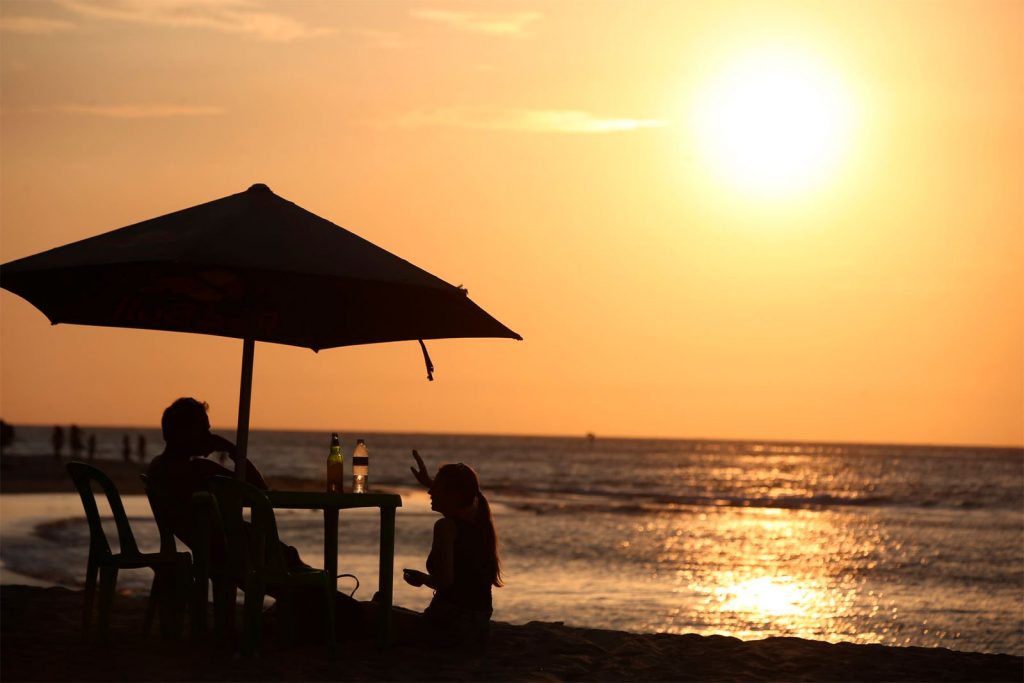 The Mountains
There's a more noticeable difference between seasons up in the Andes. During the wet season, you'll experience heavy showers, although they don't tend to last too long. The worst months are January and February, but there's the likelihood of getting wet through November to April.
From May to October, it's very dry, and the skies are mostly clear and sunny. This is the best time of year for views of the immense and beautiful landscapes. You need to be careful, though. Even if the skies are cloudy, you can get sunburnt very easily because you're so close to the sun. We recommend factor 50 or higher sunscreen.
Packing essentials: Factor 50+ sunscreen. Sun hat and sunglasses. A sweater for the evening.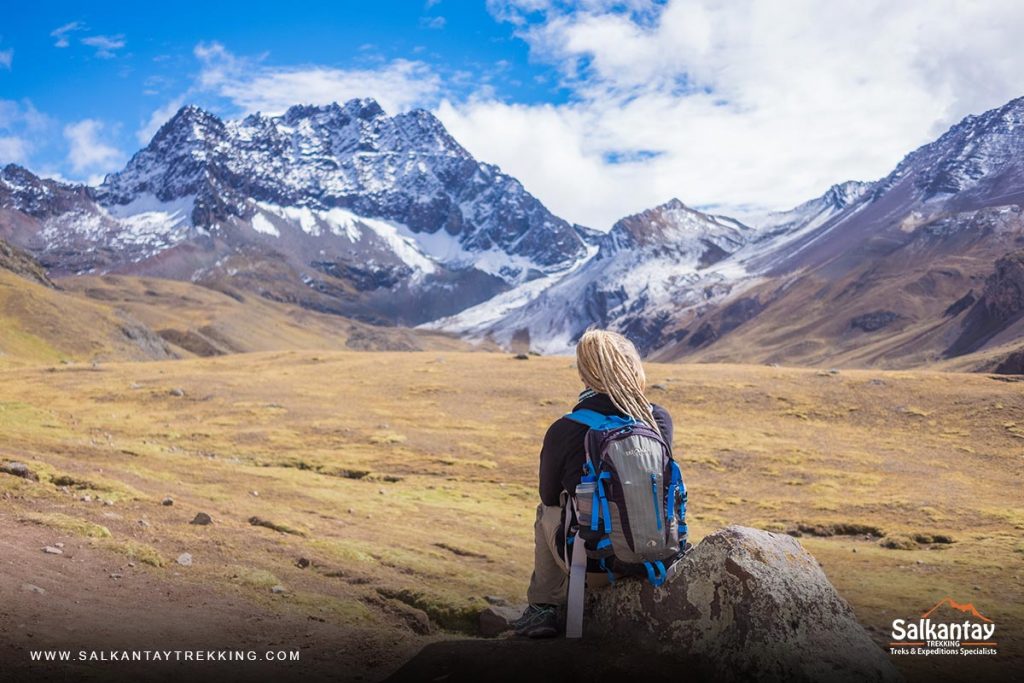 The Jungle
The wet and dry seasons are similar to that of the mountains here, but the rainfall is much heavier. However, the fact that it's a tropical region means that the climate is always hot and humid. This can make it more feasible to travel when it rains, and you might even enjoy the water on your face after walking around in the heat all day.
Packing essentials: Long sleeves and pants made from thin material. Big spray.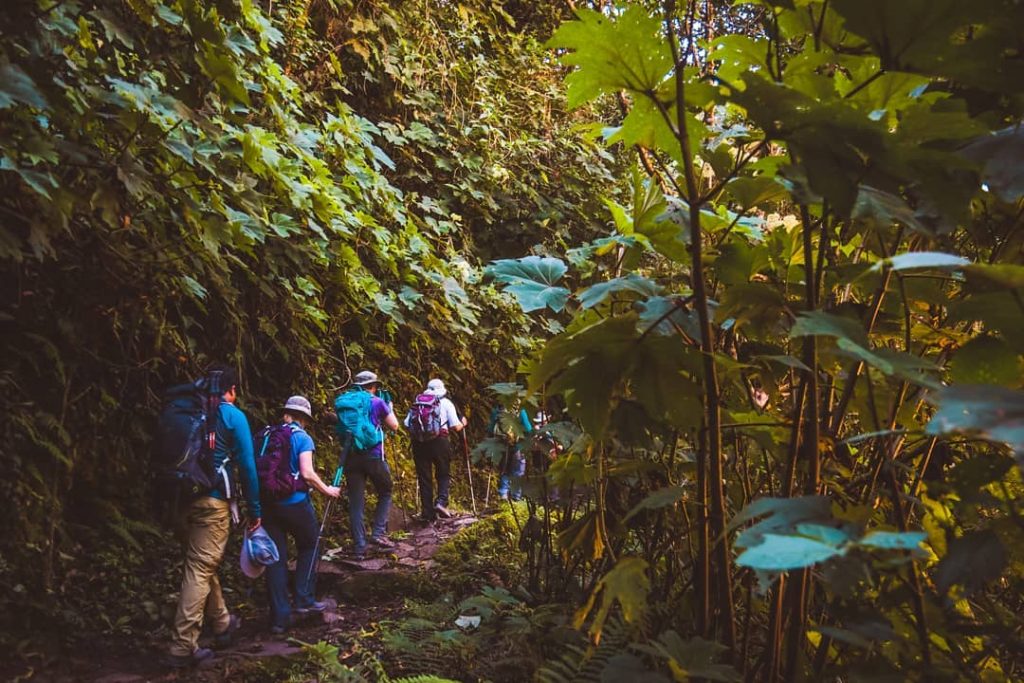 When to Visit Peru By City
In addition to the weather, events in each city will influence your planning hugely. Below is a beige explanation of each of the major tourist destinations to give you an idea of when best to visit.
Lima
The best time to visit Lima is during the Peruvian summer, so from December to March. The rest of the year is grey and can get a bit cold. This time of year is full of locals enjoying the beaches. You'll be able to enjoy some tasty ceviche in the sun.
If you head just a little out of the city, you'll find that the most over the area lifts and the weather is a little nicer. There are some nice spots to enjoy a day out in big open parks. Most people only spend a day or two in the city upon arrival or before leaving, so don't let the climate here govern your trip.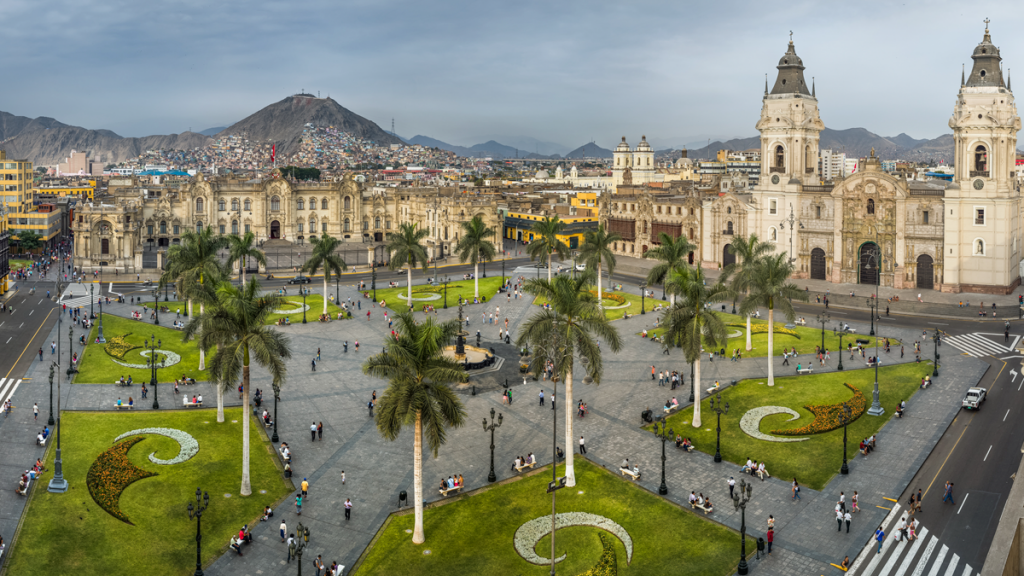 Cusco
Without a doubt, the best time of year to visit Cusco is in June; however, this does mean that most of the top hotels, restaurants, and tours get booked up far in advance. You'll need to do a lot of planning if you want to come this month. There are a lot of festivities this month, and it's a fun time to be here.
If you don't like crowds, May, September, or October Might be better options. Expect to see packed streets through June.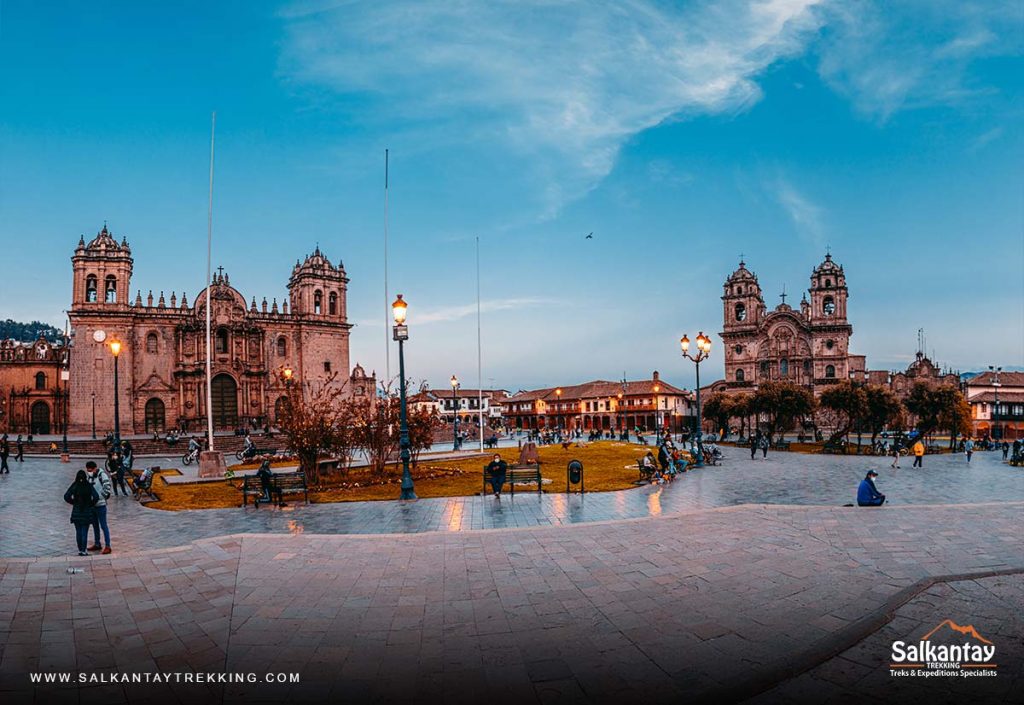 Arequipa
The weather in Arequipa is similar to Cusco because it's also in the mountains, just not as high. This means it's warmer and better to visit at any time of year. In the Peruvian summer, you can try and head to the coast only a couple of hours away, or you can enjoy the city and the stunning views during the dry season.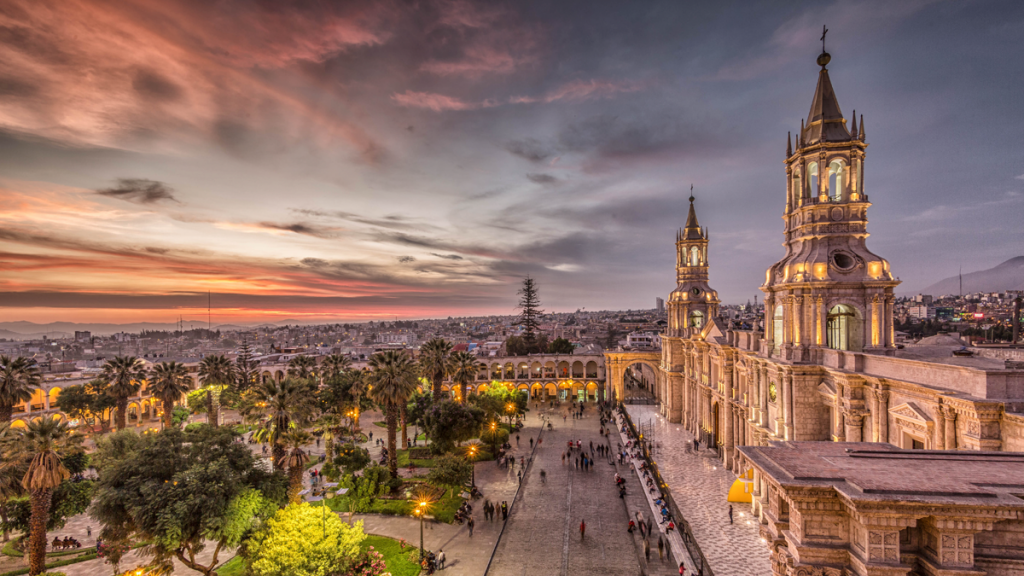 Puno
The best time to visit Puno for the weather is between April and October if you want clear skies. However, if you want to enjoy some local festivities, January and February are the best months. Book in advance if you plan to come then or in June when tourism picks up.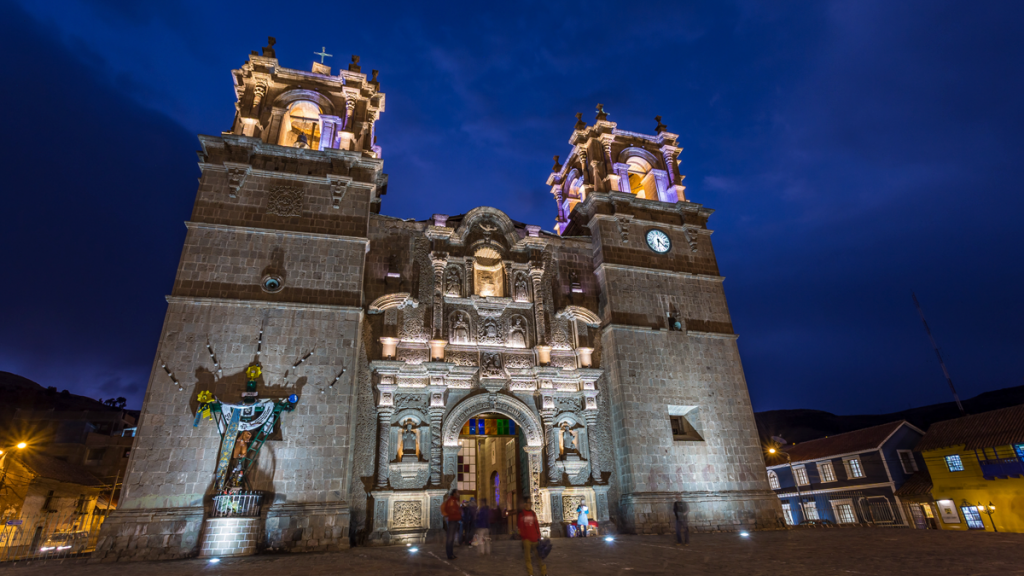 Puerto Maldonado
The climate here is warm all year because it's in the jungle, but May to September are the best months to travel as it'll be dry. Ribs are heavy during the wet season, and trips even get canceled due to the roads being so wet.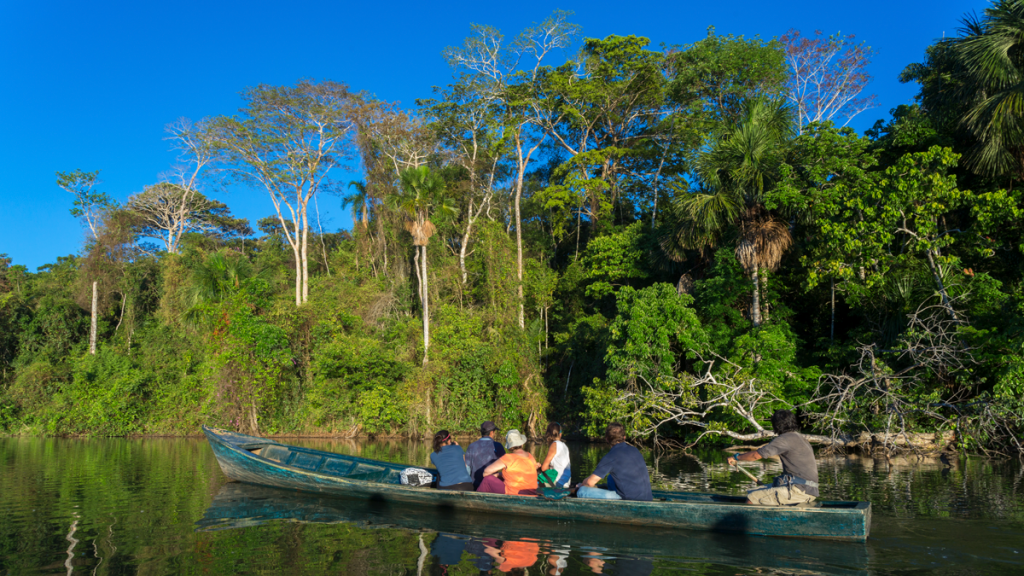 Iquitos
The best time to travel to Iquitos is also in the dry season, similarly to Puerto Maldonado. It's in the jungle, and terrestrial rains can ruin your trip. You can only access this city by river or air, so you want to be able to travel in nice weather conditions. The temperature is hot, and the climate humid throughout the year.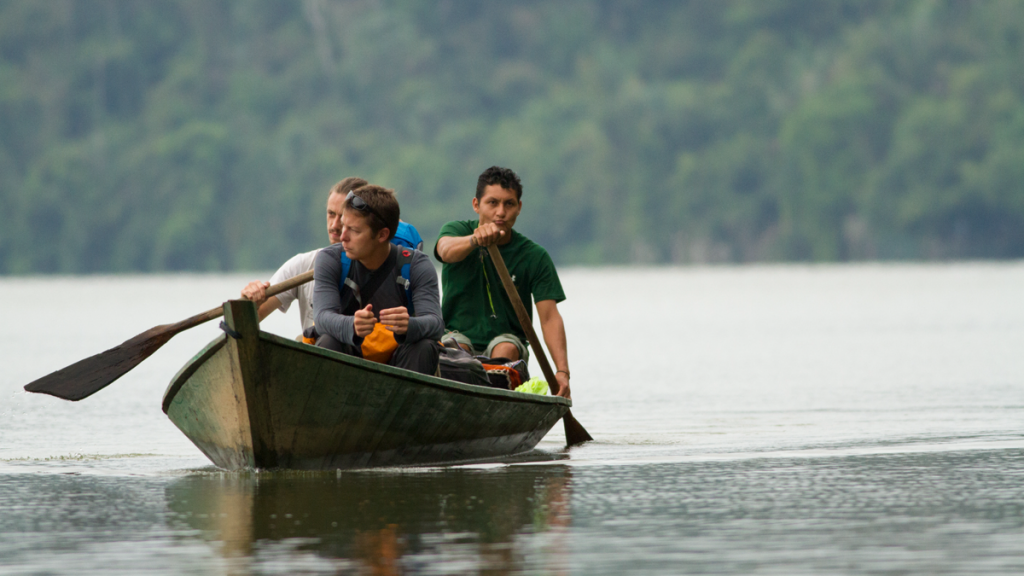 FAQs About the Best Time of Year to Visit Peru
When's the best time of year to visit Machu Picchu?
The best time to go to Machu Picchu is between May and October. June to September are very busy with thousands of tourists, so May and October are great options when it's not so busy, and the climate is still nice. You might get a drop of rain but should be ok generally regarding the environment.
Is the weather in Peru predictable?
The weather in Peru is quite the opposite. It's unpredictable, even if you know what the season is. During the dry season, you always need to be ready for a spot of rain, and if you come during the wet season, you might get lucky and not see a drop in two weeks.
Most of the time, though, you can have a good idea of what to expect. Just make sure that you consider this when you're packing and pack for every possibility.
What's the coldest month in Peru?
June is the coldest month in all Peru regions. It's the month of the winter solstice, and you can expect to feel chilly at night in all regions. You'll feel the cold most up in the mountains or in Lima. It does get warm in the day, though.
Does Peru have four seasons?
Many locals and visitors alike will tell you that Peru can experience all four seasons in one day; however, they only really have two seasons, wet and dry. You'll find that this differs significantly over the different regions though due to microclimates.
Written by: Liv Palmer
---
---