Each year, Peru is winning awards for its gastronomy, and it's no surprise with the huge variety on offer. Every part of the country has its traditional plates and they get some fantastic fresh ingredients from the ocean, jungle, and mountain regions.
It goes without saying, then, that when you're in Peru, you should try as many of the top eateries as possible. This way, you'll get to try a wide variety of flavors and many of the country's top dishes.
Below we've listed our top 15 restaurants in the city, and we're sure you'll be delighted with what you're served at any of them. When looking for the best places in town, we took into consideration the following criteria:
Environment
Dishes on offer
Quality of ingredients
Service
Cleanliness
If you're looking for a quick summary, here are the top 15 restaurants we chose. Further down, you'll find a description of each so you know what to expect.
PERUK – Peruvan Fusion, Full Bar
Uchu – Steak House, Full Bar
Cicciolina – Italian, Wine, Breakfast
Limo – Nikkei, Pisco Bar
Pachapapa – Traditional Peruvian Food, Full Bar
Papachos – Burgers, Cocktails
Jack's Cafe – Breakfast, Coffee, Comfort Food
La Bodega – Pizza, Pasta, Wine
Baco – Wine Bar, Peruvian Fusion
Green Point – Vegan, Organic, Healthy
La Cusqueñita – Traditional Peruvian Food
Kion – Chinese Food, Wine
Ceviche – Seafood, Cocktails
Chicha – Traditional Peruvian Food, Full Bar
Morena – Peruvian Cuisine, Cocktails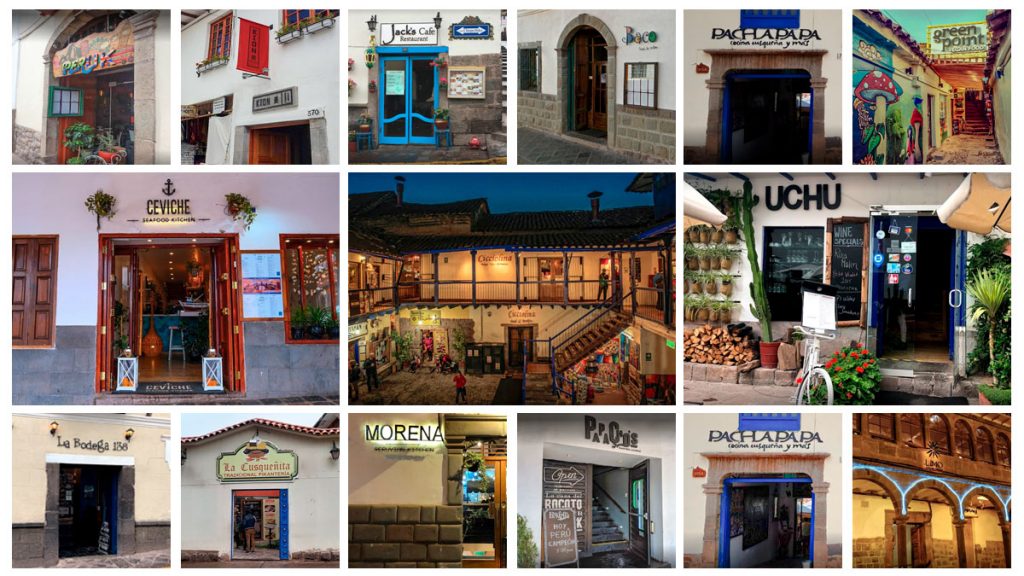 Without further ado, here's the details for the top 15.
PERUK
This uniquely decorated restaurant is owned by a Peruvian and his British wife, which is where the name comes from. As you walk inside you're surrounded by decor from different aspects of Peruvian culture, and then further inside you see pieces from the UK. It's very aesthetically pleasing.
When it comes to the menu, you've got a lot of choice, from a few more traditionally inclined plates to other creations by the owner. They also have a wide range of some of the best cocktails in town as well as tasty coffee. There are veggie options and a lot of choice if you're gluten free, as the British owner is a celiac. The alpaca in blue cheese sauce is a must try! It's exquisite!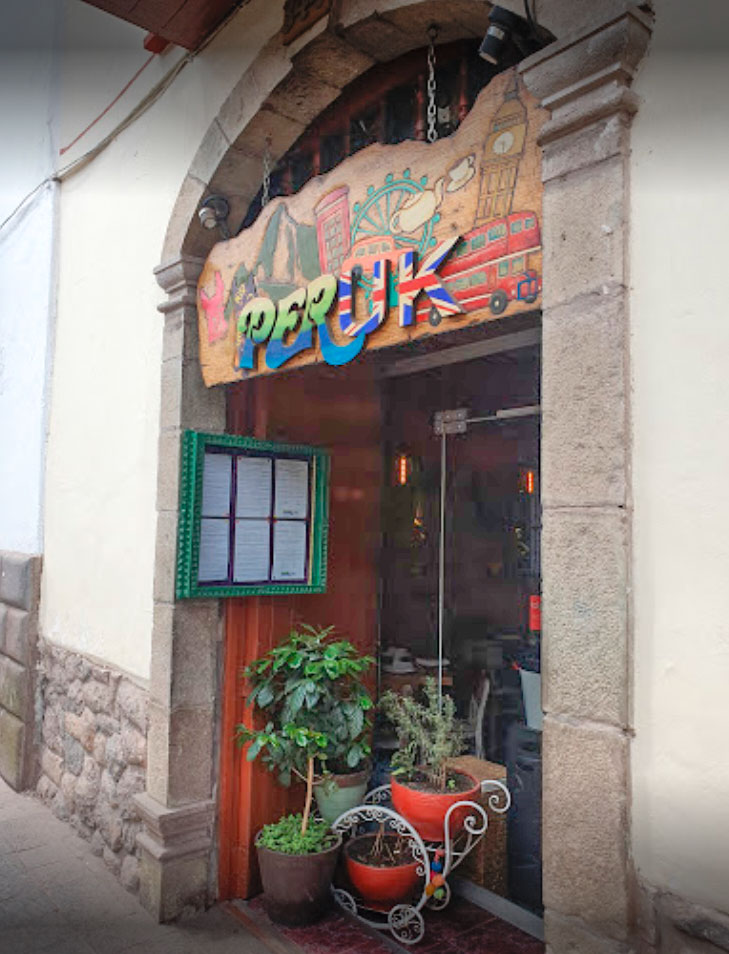 Uchu
The name of this restaurant means chilli and has deep roots in the foundation of the company. This is the best steakhouse in town, and you'll enjoy it in a very pleasant setting that's beautifully decorated throughout. The owners are also a mix being a couple from the US and Peru.
You get to choose from a variety of meats and fish that get served to you in a hot volcanic rock so you can keep cooking it to your liking at the table. Select from an array of side dishes and pair it with one of the delicious wines they offer. Make sure you leave room for the delicious chocolate dessert.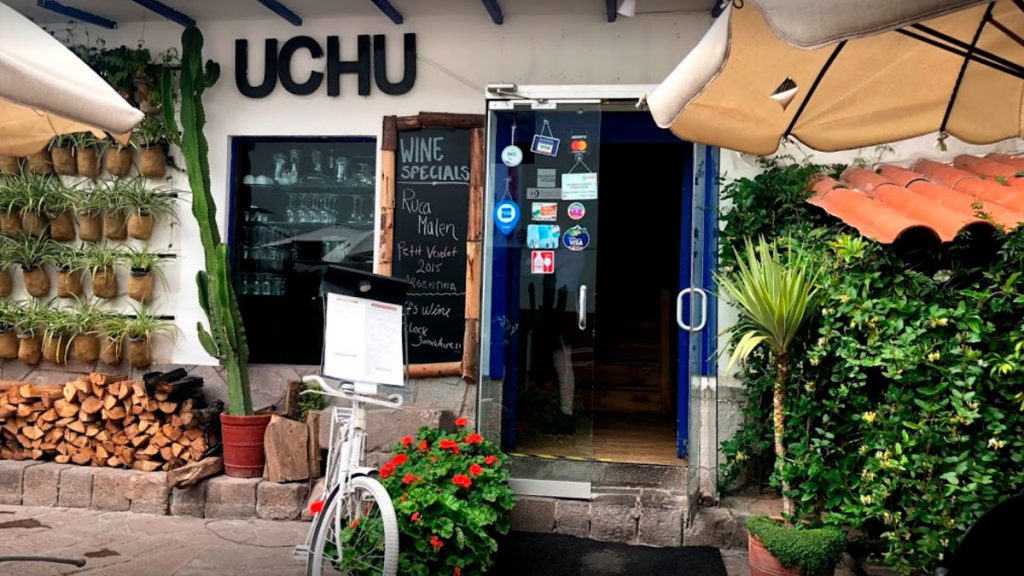 Cicciolina
This is one of the older restaurants in town but it has stood the test of time incredibly well. It's small inside but very cozy and a great place to head for the evening to enjoy some Italian fare, including the tasty squid ink pasta. They have a great wine list, too.
Make sure you book ahead as this is a hot spot and gets fully booked fast. Prices are in the high end, but the flavours are wonderful. They're also open for breakfast if you want to try then and see what else is in offer.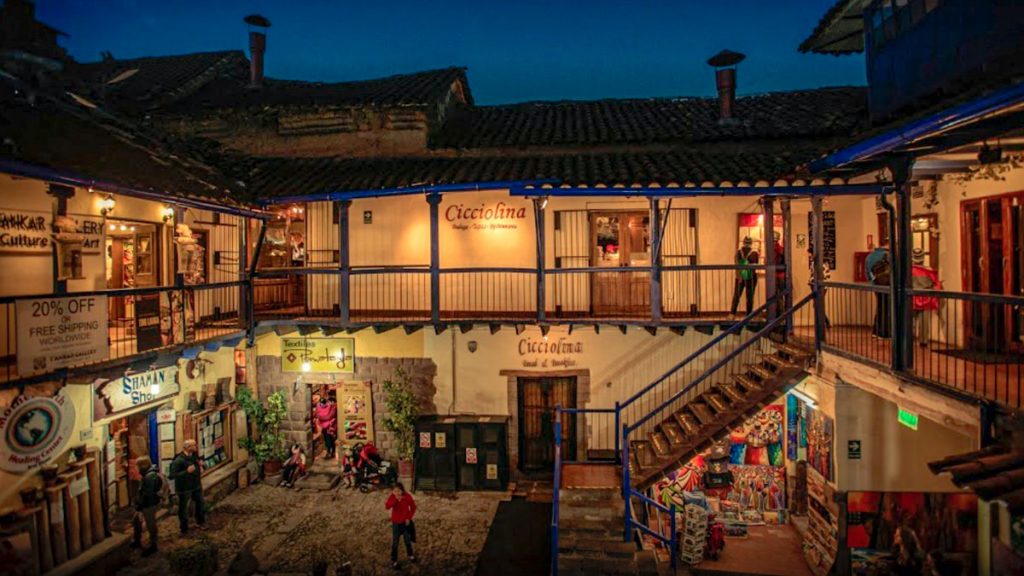 Limo
If you love sushi and Japanese influence, you need to try Limo. The restaurant is on the second floor in the Plaza de Armas, and if you're lucky enough to get a window seat, you get a spectacular view over the main square to people watch as you enjoy your meal.
The food here is light and extremely tasty. There are some classic sushi options as well as other fusions, including a tasty wasabi mash. It's an excellent place to enjoy one of the many pisco cocktails they have on the menu, or if you're trying to stay away from alcohol at the high altitude, there are some tasty mocktails, too.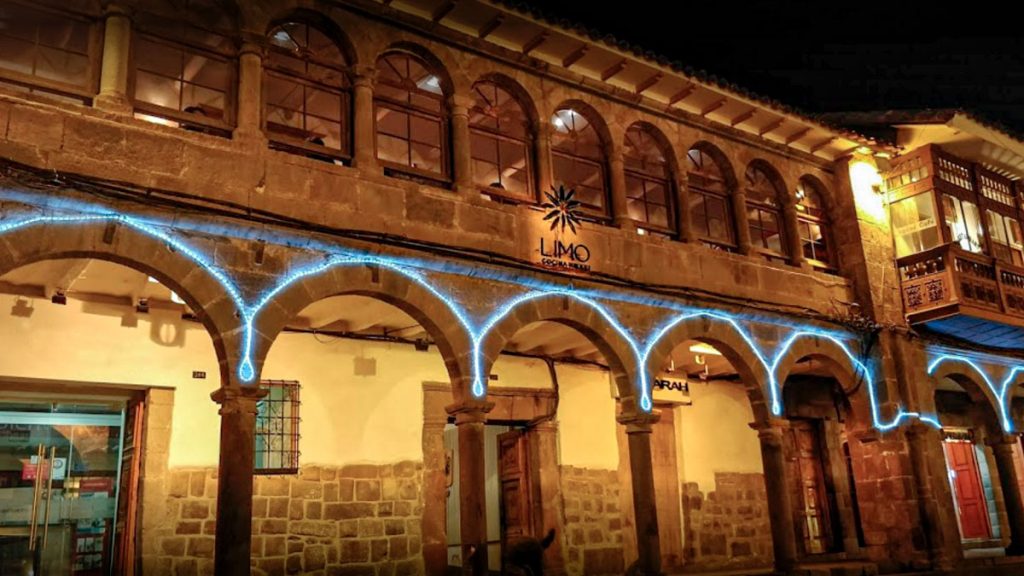 Pachapapa
This eatery is in the bohemian neighbourhood of San Blas, and is one of the best restaurants in the area. If you like eating al fresco, then you'll love sitting the courtyard here. You don't need to worry about chilly evenings either as they have heaters all over the yard and cozy blankets to keep you warm.
Here you'll find lots of traditional options from the region but served elegantly, as well as a nice selection of pizzas cooked in their stone oven right in front of you. You can also order guinea pig and watch it roast, but make sure you order with anticipation that it'll take a while to cook. They also offer nice cocktails and wine.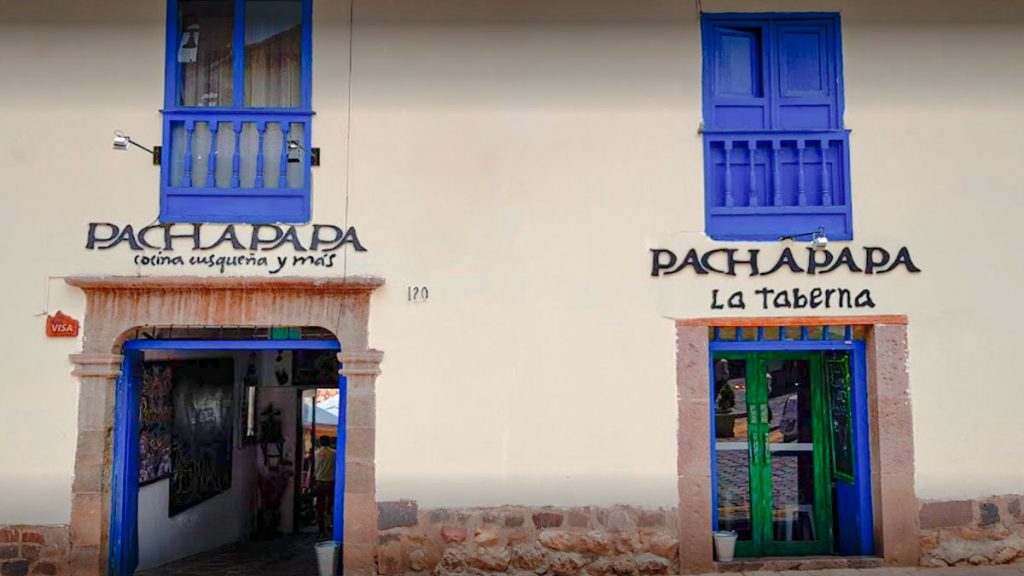 Papachos
If you're missing some of your Western flavours, in particular burgers or ribs, this is where you should go. The decor is modern and accommodating and the interior is large. It's an excellent place if you're travelling with kids as there are crayons to draw on the placemats on each table.
There's a wide selection of burgers to choose from as well as succulent BBQ ribs and a classic mac n cheese. They serve cocktails and creamy milkshakes that'll satisfy any craving. If you can, try to get on one of the small balcony tables to look out over the Plaza de Armas.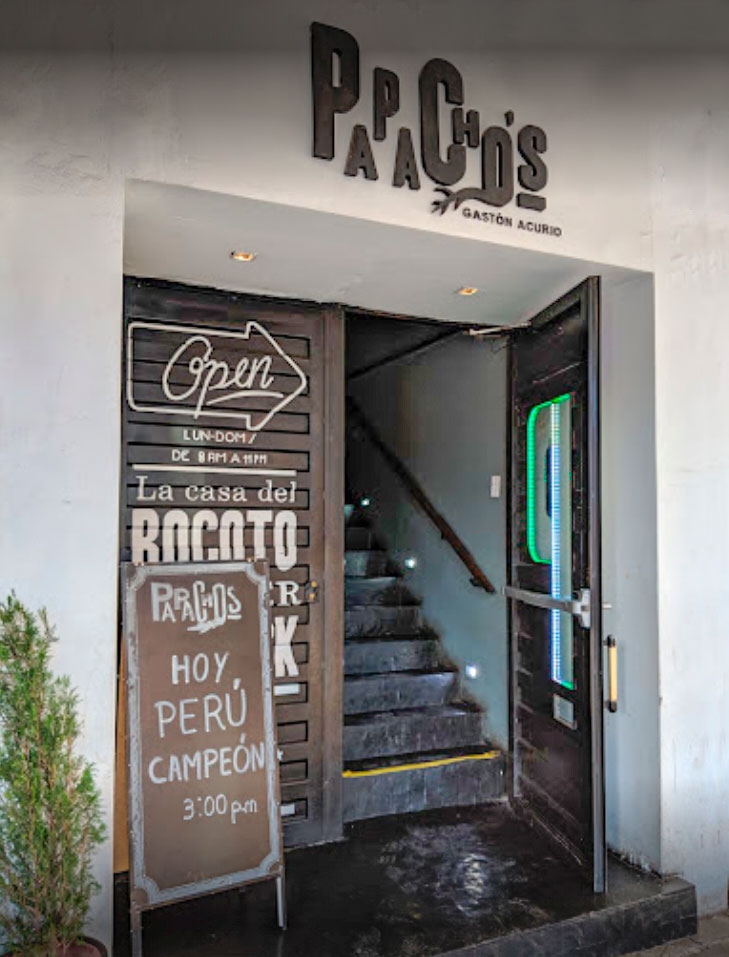 Jack's Cafe
This cute little place is open all day and serves a huge variety of delights. It's a comfort food heaven and is always busy. You may even need to queue outside to get a table. It's cozy and your hot drinks come in adorable clay mugs made in Cusco.
This is where to head if you're looking for a filling breakfast. They offer all sorts from a full English and scrambled eggs on toast to a spicy curry for later in the day. It's a nice place to stop for coffee or a sandwich. Kids will love the milkshakes and natural juices on offer. It's also excellent value for money.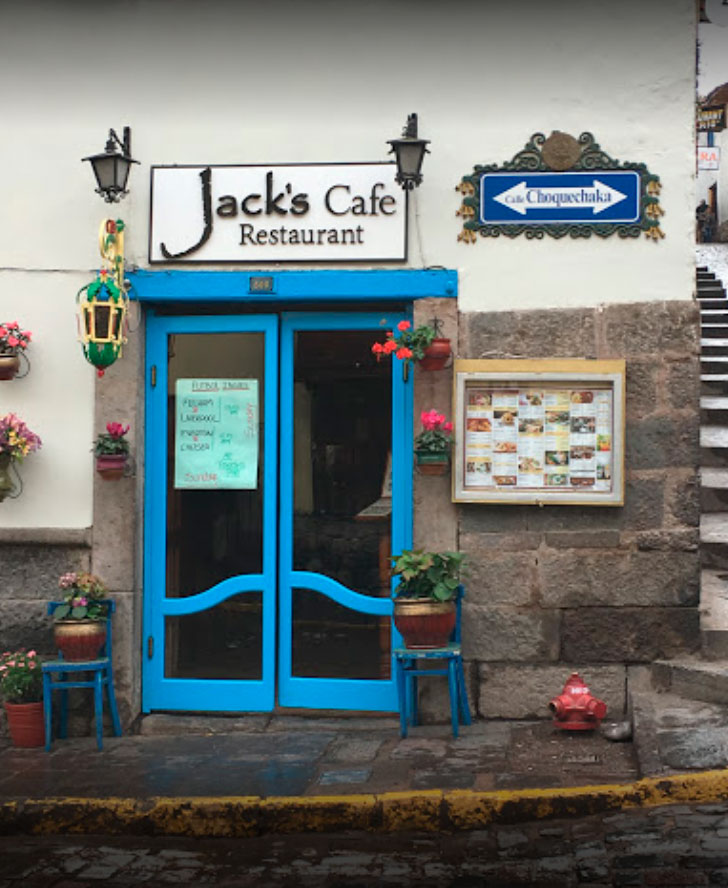 La Bodega
Nearly everyone stops for pizza at least once on their vacation. This is the place to go if you're in Cusco. They have a large variety of options that are hard to beat. The interior is modern and plain, but it often gets packed and boasts a warming and buzzing atmosphere.
In addition o to pizzas they have plenty of pasta, some gluten free, and a few salads to choose from. They have a selection of beers as well as wine to go with your meal. The prices are low and the tastes are well worth it.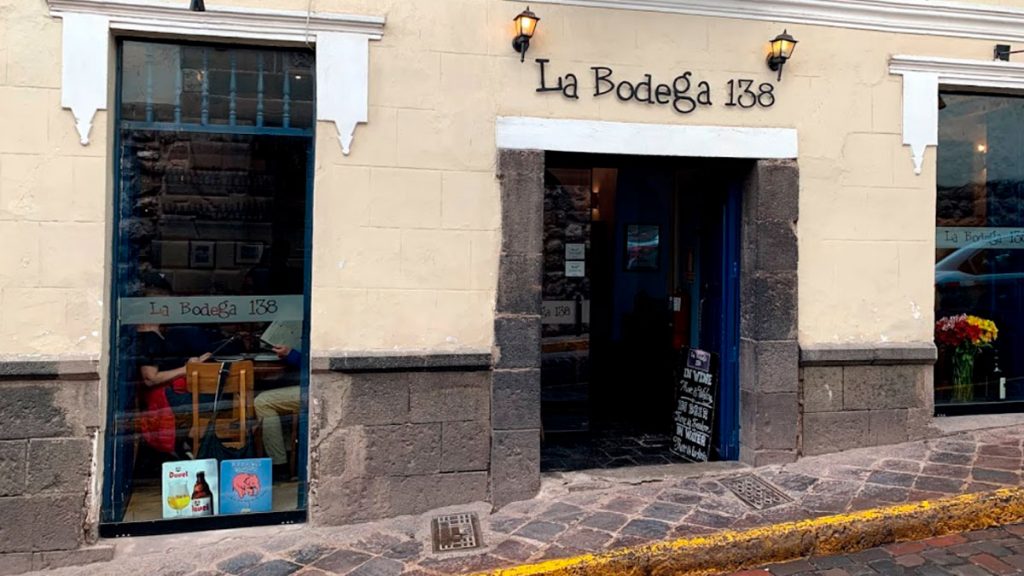 Baco
Owned by the same people as Cicciolina, this is another cozy and cool place to go for dinner. It's only open from late afternoon onwards, but worth a visit. The walls are adorned with some interesting artwork and the color is very warming and welcoming.
There are some great options on their menu, and you get a tasty appetizer compliments of the house. Its name is Baco Food and Wine, so as you can imagine, they have some nice wine options to go with your food. It's a relaxing atmosphere and a nice place to spend an evening on your vacation.
Green Point
If you're vegan and looking for something delicious, Green Point is the best place in town. It's a quaint and interesting little place that has seating in various different sections. You can feel the organic and healthy vibe as you soon as you walk in and receive a friendly welcome.
They have a lot of choices in their menu and you can opt for a vegan pizza, quesadillas, and a tasty curry. They also have a lunchtime offer every day where you get a starter, main, and drink for a very decent price. If you're looking for kombucha, they also offer it in bottles.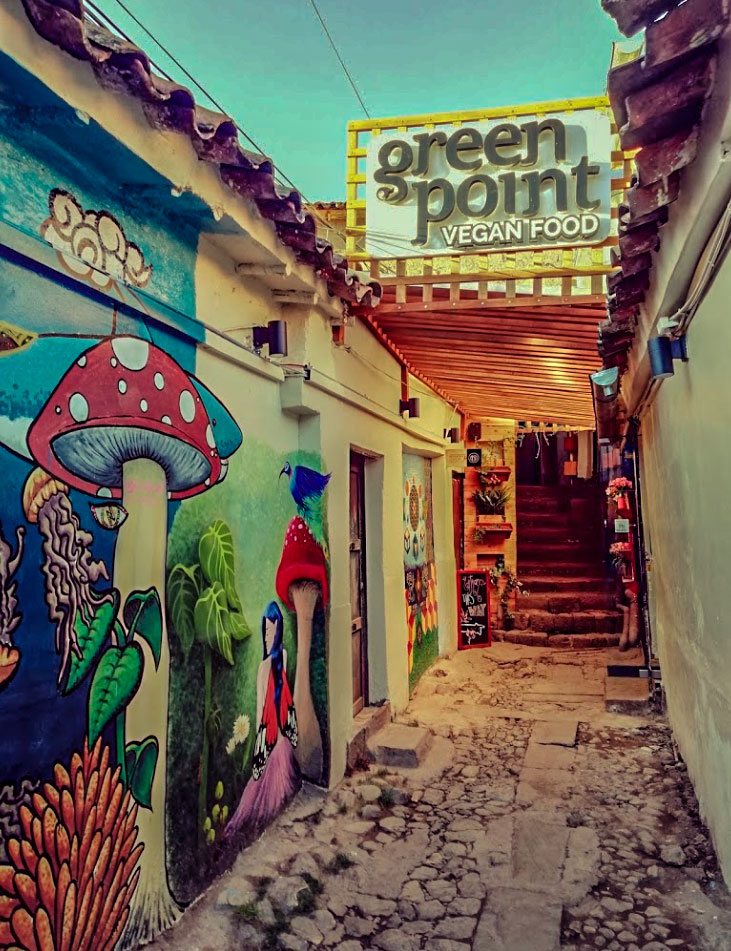 La Cusqueñita
This is the place to go if you're looking for a traditional place that attracts a lot of locals. As soon as you walk in you'll know you're in Peru with the attractive decor and traditional dancing they have on stage every lunchtime and evening. It's a real fun time and a great way to see the typical dances that so many people from the area enjoy.
You won't need to break the bank going here and the portions are massive so you won't go hungry for the rest of the day. Here you can try ceviche, lomo saltado, and guinea pig, as well as many other dishes. You can enjoy it with a glass of chicha as big as your head! It's a little out of the centre but worth a visit for the experience if nothing else.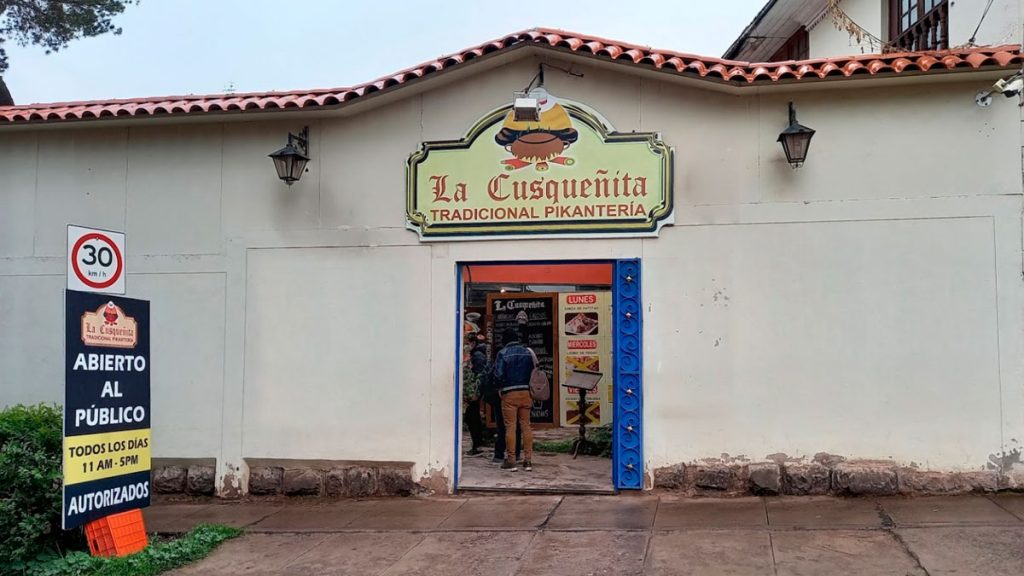 Kion
Peruvians eat a lot of their version of Chinese food, chifa, and you'll see a lot of restaurants around the city. Well, this is one of the top spots to enjoy their Chinese fare. The decor is attractive and you get a smell of the delicious food as soon as you step inside.
There are plenty of dishes to choose from and you can mix and match if there are a few of you. They have some great drinks options whether you something soft or alcoholic. It's just off the main square and easy to find.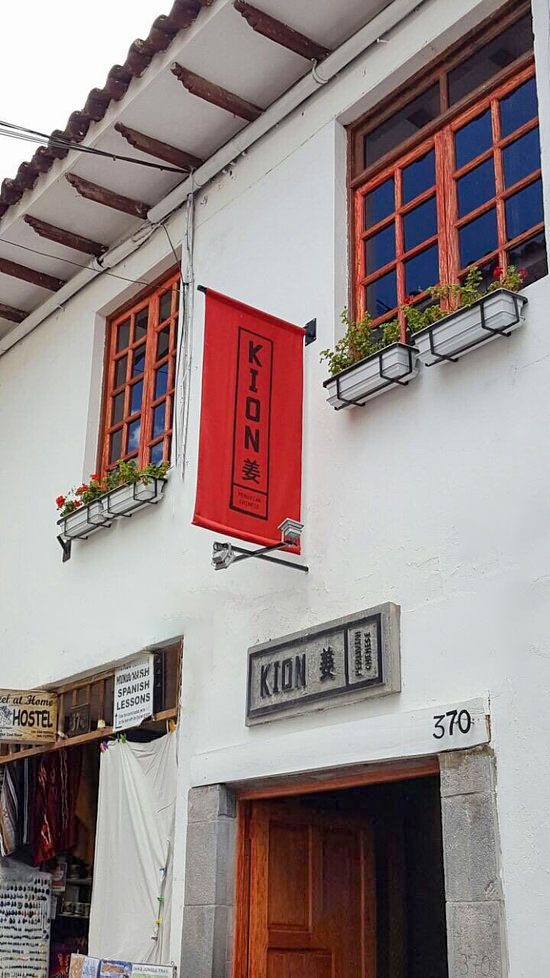 Ceviche
This is the dish of Peru and also the name of the restaurant. There's no surprise as to what's served here! The decor is pleasant and gives you the feel that you're by the sea rather than up high in the mountains.
Apart from the ceviche there are also other seafood dishes available, as well as a few others. Try their trio of causas or suspiro a la limena dessert. They also offer some tasty cocktails to try.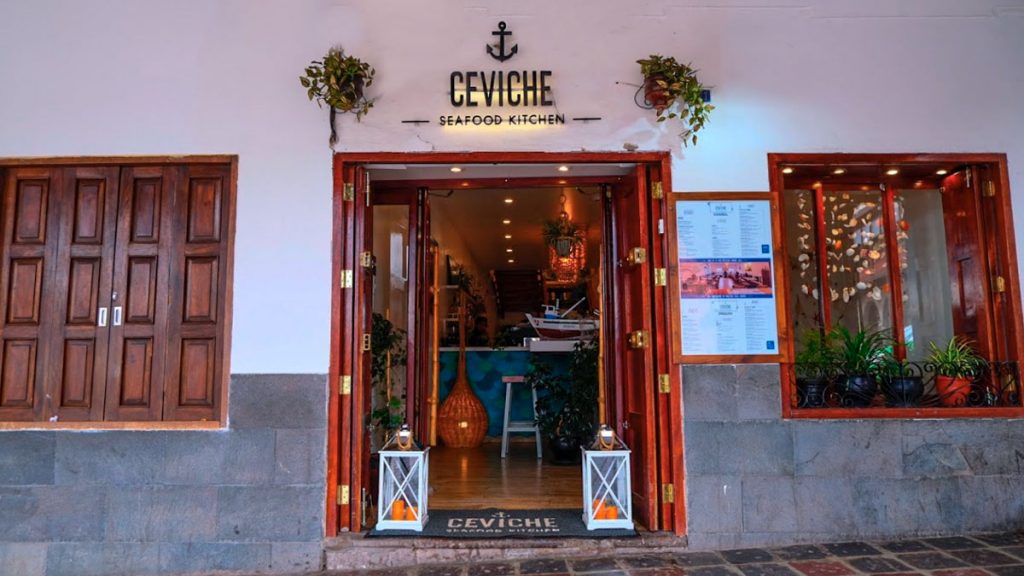 Chicha
This restaurant is owned by one of the top chefs in Peru, Gaston Acurio, and you can tell by the feel. It's buzzy as soon as you walk in and you'll be made to feel at home when you sit down. Nice decor and lighting make for a pleasant atmosphere.
Here, you can expect to find a lot of traditional dishes from Peru that are presented in a gourmet style. It's a great chance to try some classic dishes with a twist. Pair it with a nice bottle of wine and you're set for the evening.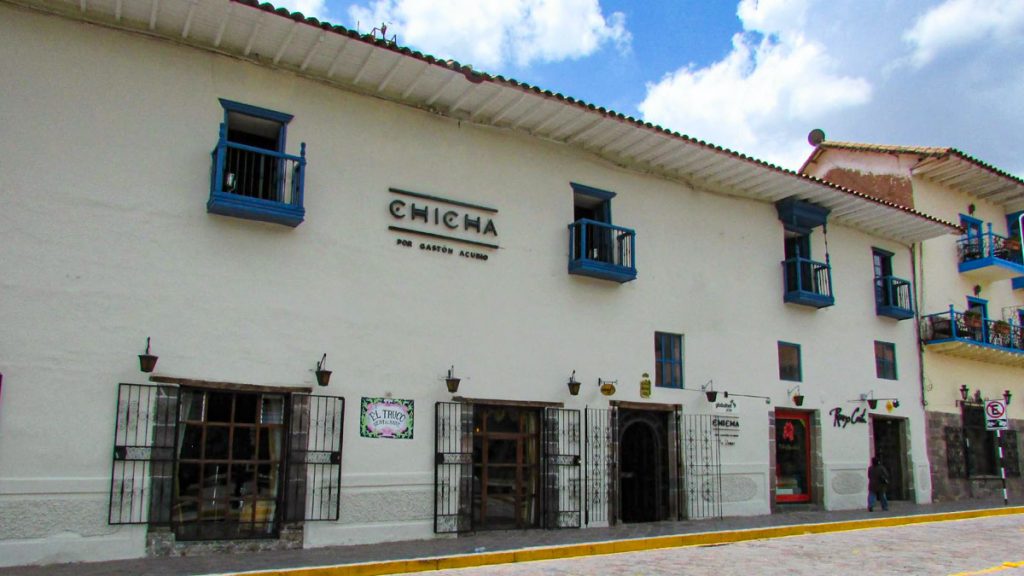 Morena
Here's another restaurant that offers Peruvian food, but a little more modernised. The restaurant is decorated beautifully and is very appealing to the eye. You can sit upstairs or head down to the basement that's just as pretty.
There's plenty of tasty meals to choose from and some great juices as well, that keep up the attraction appeal with their fancy presentation. Come here for an experience pleasing to your taste and sight.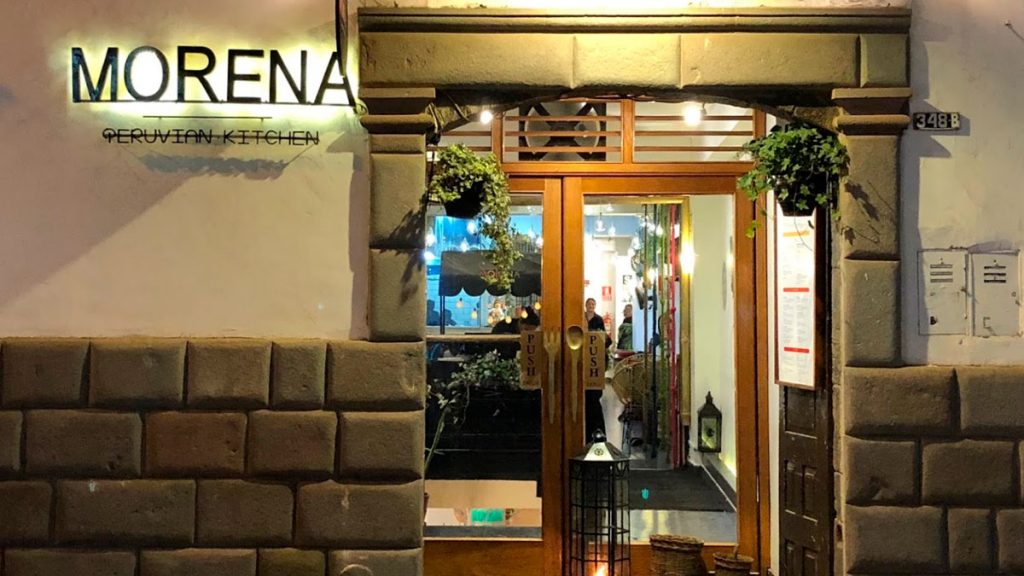 Eat to Your Heart's Content
Well, there you have it. Our top 15 restaurants in the city of Cusco. There's a lot of variety and we recommend you try as many of them as possible if you want to get a real feel of the gastronomy in this part of the world. As well as trying the top dishes make sure you try the drink of Peru, pisco sour.
---
---