We are all partying this October 31, in Peru. Creole Song Day is celebrated as well as Halloween, although in this country there is much debate about which of these parties we should celebrate. With the passing of the years, these have become two good options to enjoy a great night of fun and dance with friends.
The parties in Peru, and of course in Cusco, are varied this October 31, so we present you all the options you have for a bit of fun on this day.
Dance to the Rhythm of the Creole Song
Creole Song Day is a very important celebration in our country and has been celebrated since 1944. It connects us with our culture, history, and ancestors, especially along the coast of Peru as well as throughout the country. This is a celebration in which music, joy, and dance are the protagonists of the night.
You should know that the rhythm of the Creole song is very joyful. When you hear the mix of the sound between the cajon, the guitar, and the melodious voices of the singers, all you will want to do is dance. In the discos and bars near the Plaza de Armas of Cusco, you will find some places where this music will be the main event of the night.
So you have an idea of how this music is danced, in which you have to move your waist very well, we leave you this video.
Celebrate in the Plaza de Armas
You should know that the concentration point to celebrate Halloween will be in the Plaza de Armas. From around 4 or 5 in the afternoon until after midnight, you will see how the square gets filled with people in all kinds of costumes. Favorites for this year are: "The Joker", "It" and "Maleficent", although there will always be the traditional zombies, devils, and more.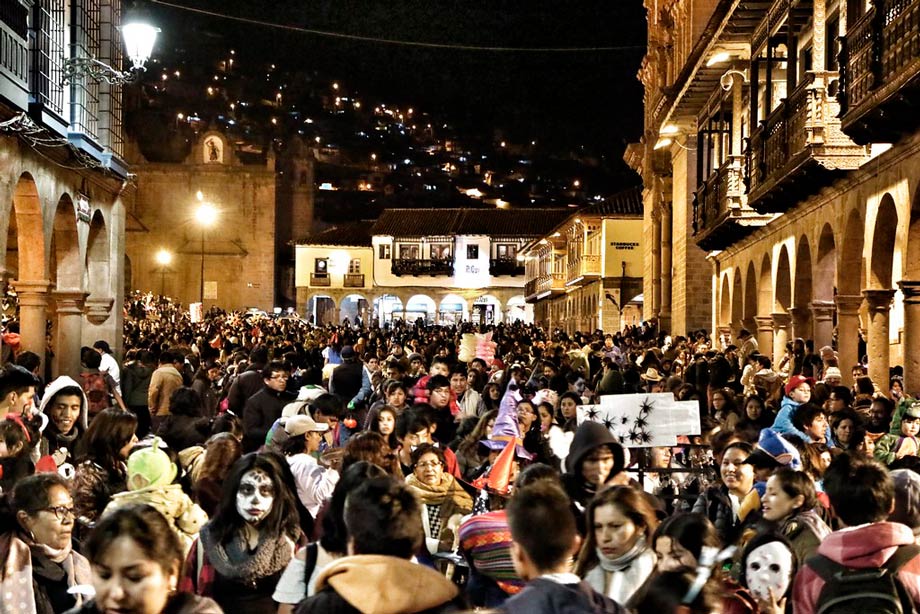 Dance, Painting and Lots of Celebration
The nightclubs in the city center, especially those that are close to the Plaza de Armas, offer you a variety of parties that can't be turned down. They are really good, the music is very varied, the cocktails are super tasty. In many of them, they even offer you beautiful designs with multi-colored paints on your face.
You just have to keep something in mind; buy your tickets in advance to be able to enter the discos or get inside from very early on (9 or 10 at night), because being such a big party the places fill up very quickly.
These are some of the options of discos or bars where you can celebrate the great Halloween night:
Limbus Resto Bar (Pasñapakana Street 133, San Blas)
Chango Cusco (Tecsecocha Street 415-A, Cusco)
London Town Nightclub (Tecsecocha Street 415 2nd Floor, Cusco)
Mama Africa Cusco (Portal de Panes 109 3rd floor, Main Square)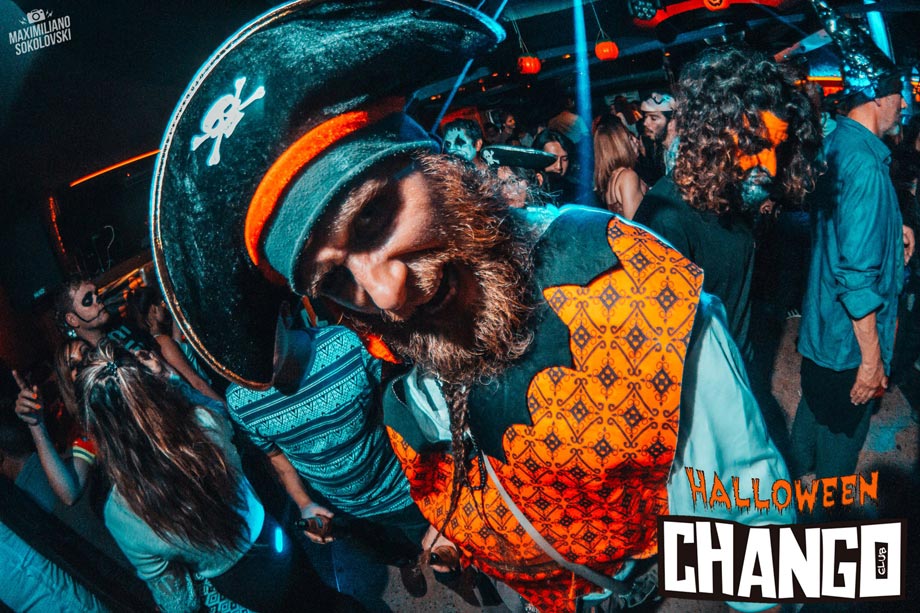 Costumes and Where to Find Them
It is obvious that to celebrate Halloween you have to have a good costume, makeup and some implements in advance. All this can be found in Cruz Verde Street and Tecte Street. Both are located in the center of the city, near the Plaza San Francisco and the Municipal Theater of Cusco.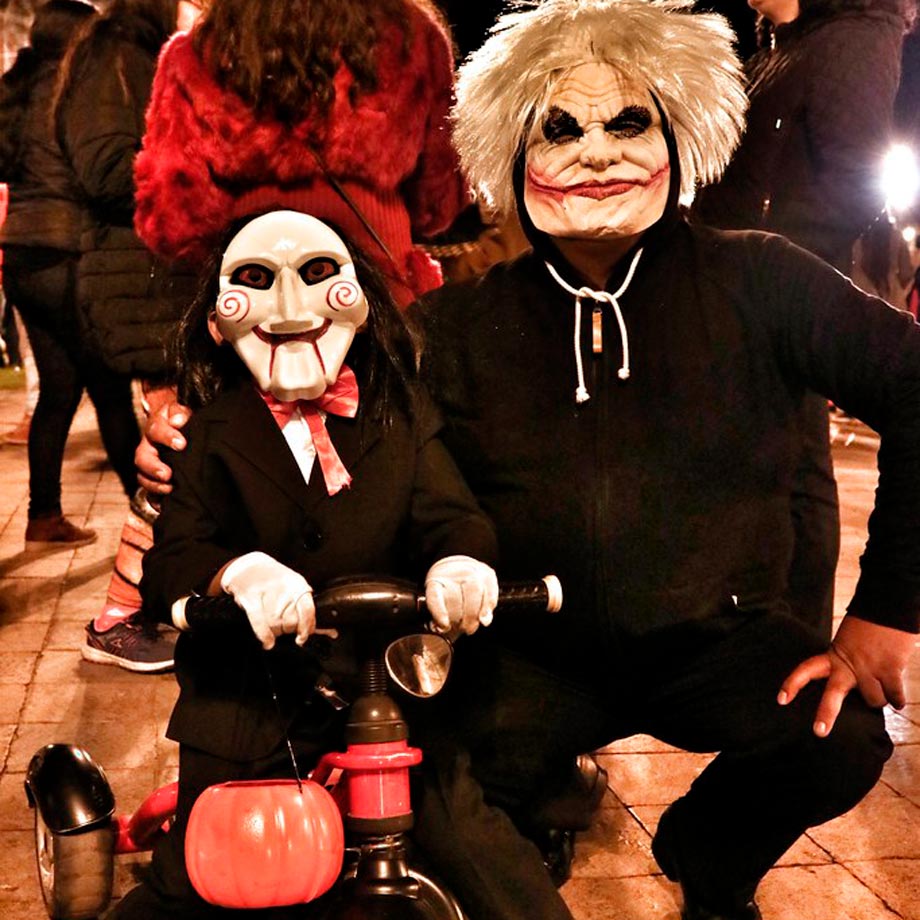 Toast with Peruvian Pisco
It is something that you have to do without a doubt if you come to Cusco and are celebrating either Halloween or Creole Song Day. What you have to ask for is a good shot of pisco or a pisco sour. With any of the options available, you should keep in mind that this is a delicious but somewhat strong liquor, so do not rush it and enjoy every sip of this delicious drink.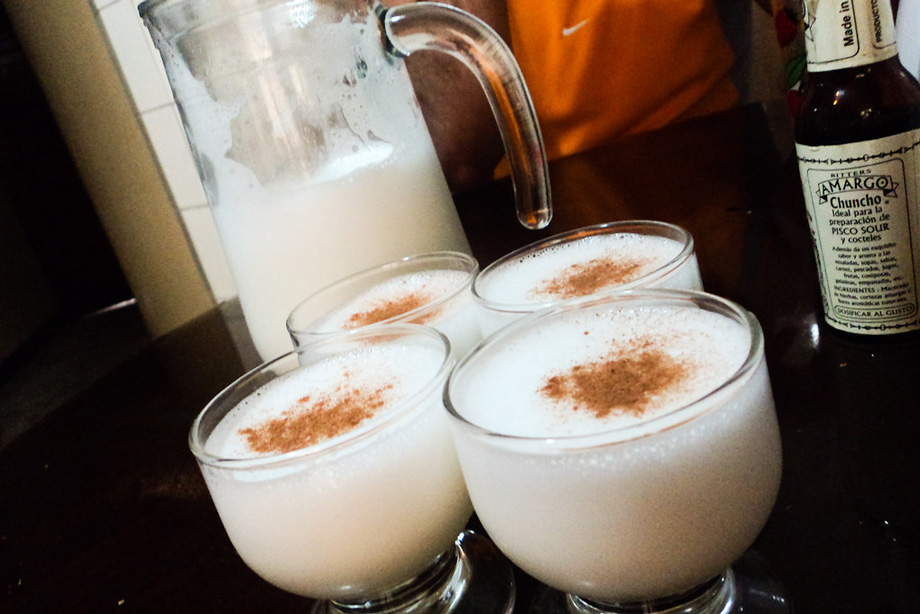 Enjoy This Great Night
If you are in this city, take advantage of these parties to have fun, dance, and meet new friends. The memories you will take with you will be unique.
---
---