The food in Peru is some of the best you are ever going to try. If you have already been, you probably have some memories of some amazing meals and different flavors that you tried. Well, they are doing very well at an international level.
This Thursday, for the 8th year in a row, Peru was declared the best culinary destination in the entire world. That's an excellent accomplishment to say the least. The award was won at the World Travel Awards, where a lot of other big names in the industry were also up as nominees.
It Doesn't Stop There
In addition to this award, they also won two others at the same event. These were 'The Best Cultural Destination in South America' and 'The Best Tourist Attraction at a Global Level', for the incredible Machu Picchu. Let's look at why Peru has done so well and what it has to offer.
Best Culinary Destination
There's no doubt as to why Peru keeps coming out on top of the gastronomical world. It's a country with huge bio-diversity and enjoys a lot of micro-climates. This means that they can grow a huge array of ingredients and that they always have fresh supplies.
Many of the top restaurants grow their own produce and fuse flavors together to create some incredible dishes. Peru boasts a wide variety of seeds, tuberculous, root veggies, fruits, and Andean cereals.
If you are in Lima, you must make sure that you try the fresh seafood as the national plate of 'ceviche' is one of the freshest meals you'll likely ever have. The fish is only cooked with lemon juice, so it retains the perfect texture and tastes.
Best Tourist Attraction: Machu Picchu
Every year hundreds of thousands of tourists come to visit this New Seven World Wonder. It's certainly no surprise that it won the award due to the incredible architecture of the Incas and its position in the middle of the Andean mountain range.
When you enter the archaeological site you get a feeling like no other. The magic of the Incan culture really fills you and you feel reenergized when you leave. It's one of the most magnificent sites you'll ever set your eyes upon, and if you haven't yet been, please make sure you come to visit.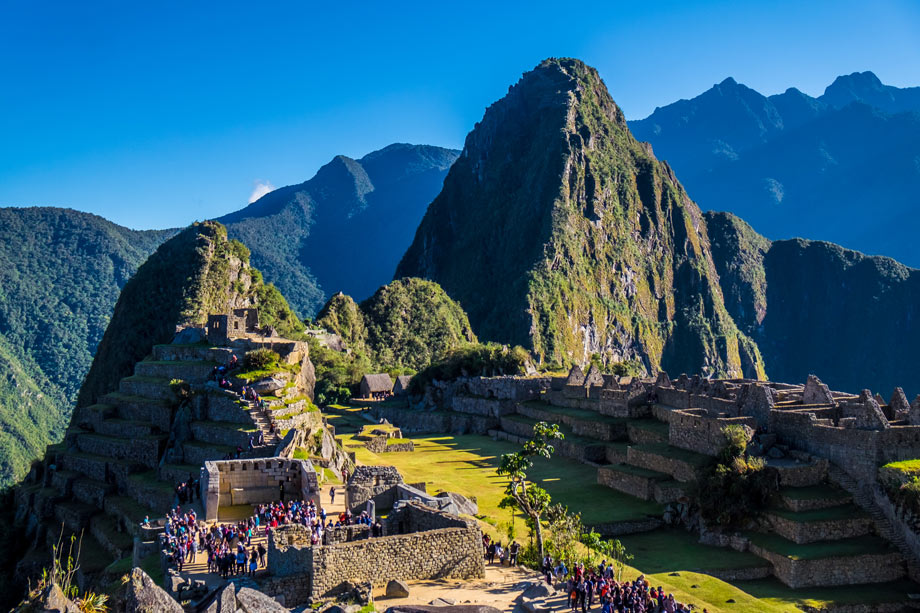 Best Cultural Destination in South America
Peru is one of the most culture-rich countries you'll get to know. If you get to visit the city of Cusco, you'll see that almost every day they are celebrating something whether it be a saint or religious celebration, a special dance, or one of the Incan traditions.
Many of the ancient traditions are kept alive today and a lot of the locals in the mountains still believe deeply in the mother earth (Pachamama) like their ancestors did. They still perform rituals and always give small offerings to show their appreciation.
Others Also Shone in South America
Peru wasn't the only country in South America to get some recognition. Chile also won 'The Best Green Destination' and 'The Best Adventure Destination', and Columbia won 'The Best Destination in South America'.
We Stand Proud
On hearing the news a huge wave of pride swept across the country, as we really do enjoy food and it's a huge part of daily life here. We hope to continue this winning streak in the years to come and congratulations to everyone who made it happen!
Written by: Liv Palmer
---
---