There's nothing like spreading your wings and heading out into the big wide world by yourself. South America is a popular destination for many solo travelers as it has so much to offer with impressive landscapes, delicious cuisines, and friendly locals.
However, when you travel alone, there are a few things you need to keep in mind and ways to be cautious so that you enjoy a safe and enjoyable trip. We've carefully put together everything you need to know when traveling alone in South America, as well as must-see destinations, a packing list, and a checklist of things to do before you leave home.
1. Enjoy Lots of Trips
One of the greatest things about traveling without company is that you have the freedom to do whatever you please. You don't need to worry about what everyone else wants to do and you can explore everything you want to.
Make the most of this freedom and go on as many trips as your time and budget allow. When you're alone, you can search for great deals and tag along on other trips to save money. Check out destinations before you go and figure out the best way to do activities so you can fit in as much as possible.
2. Make Friends
Don't be afraid to meet new people and make friends. It's a great chance to get to know people from all across the globe and you'll likely meet like-minded individuals with a hunger for travel and adventure.
Getting out and about and going on trips gives you the chance to get talking to others. You might find new friends that you can go on a journey with together and others who've been where you're going and can give you some advice and tips.
3. Network Online
If you're going to Cusco, for example, check out social media. There are lots of groups for people visiting the city as well as others of foreigners who live in the region that can provide great insights and know the answers to most questions you might have.
This is especially useful if you're going to be somewhere for a while and need to know where particular places are. You can also join local clubs like a hiking club or cooking class to know more about the area and its gastronomy.
4. Dine Out
It can be very tempting to cook at the place you're staying or buy food on the go, but eating out at local restaurants is the best way to try the local cuisine, of which there's a lot of delicious ones to try in South America.
It's nice to treat yourself once in a while and try out some of the top restaurants. Most places in South America also offer lunch specials at little local restaurants, which are great places to try homemade foods and see what the locals eat on a daily basis.
5. Soak Up the Culture
Sure, you might be excited to head out on the trails and enjoy some thrilling adventures on your vacation, but don't neglect the culture of the places you visit. One of the most exciting parts of traveling is getting to know what it's like to live in another part of the world.
When you have time, wander the streets and take note of the little things. Visit local markets and chat with the people if you can. Try to find out when significant events and festivities are taking place before you travel, so you get the chance to see traditional and cultural events in a place for the best experience possible.
6. Know Your Surroundings
One of the most important things to know when traveling alone is that you need to be aware of your surroundings. When you're on a plane or bus and heading to a new destination, check out maps and online information so you know what to expect and the layout of the place.
By doing this, you'll make it far less likely for you to get lost and will also be able to navigate the place well to give you more time to enjoy other activities.
7. Invest in Travel Insurance
Going away to another continent without travel insurance is extremely neglectful. Making sure you have coverage before you leave is essential. Not only will it cover lost items or missed flights, but it could also save your life in extreme circumstances.
Another factor to consider is that many tour agencies won't allow you on their trips without insurance. Make sure your plan includes adventure activities. If you get into an accident and don't have coverage, you'll be looking at some very hefty hospital bills as healthcare is expensive across the continent.
8. Get Away from the Touristy Spots
Of course, you're going to want to visit all the hot spots and popular tourist destinations, but when you can, escape the regularly visited sites and take some off-the-beaten-path trips. There's plenty for you to enjoy, and they'll make your trip all that more memorable and personal.
Some of the best advantages to doing this are that you get to see more rural parts of South America as well as observing how people live in these areas. It can be a real eye-opener and gives you a much better feel for a place.
9. Learn the Language
One of the best ways to immerse yourself in a culture and location is to learn the language. A great advantage to South America is that most of the countries speak Spanish, which a lot of people already learned the basics of in school.
If you want to brush up on your language skills or start from scratch, you'll find Spanish schools across the continent at a very reasonable price to learn by yourself or in a group. This way, you'll be able to chat more with locals and understand more of what's going on as you travel.
10. Stay in a Safe Place
Making sure you stay safe in South America is extremely important. The first thing you need to ensure you take care of is your accommodation. Do a bit of research online to find safer areas of the cities and towns and read reviews of other travelers.
The safest places are usually hotels, but if you want something a little more private, AirBnb is now an excellent choice. Just check carefully that the neighborhood is safe. This is a great option for saving some money, especially if you plan to stay for an extended period.
11. Use Marked Taxis
Another essential way to make your travels as safe as possible is by only traveling in marked and certified taxis. In many destinations on the continent, you'll come across hundreds of taxis, some with their name and number on the top, but others that look like regular cars.
The best thing to do to ensure your safety is to only get inside one with their information on the top or side, however much of a hurry you might be in. You can also ask at your accommodation for the number of a reliable taxi firm that you call every time you need to. Uber is also common in a lot of South American cities and is generally safe.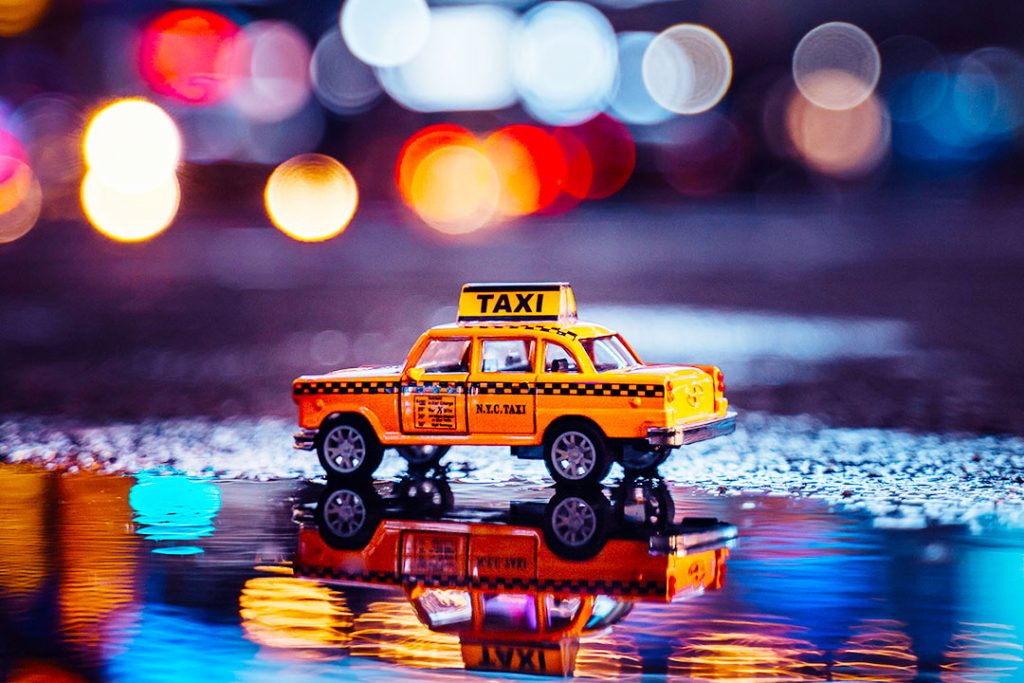 This one is really common sense. However, it's easy to feel comfortable in a place and pop your cellphone in your back pocket. You never know when a pickpocket might be lurking, though. Always carry a backpack or handbag with different pockets and inside compartments where you can save your phone and money.
It's best to avoid taking valuable possessions out with you when possible. Check with your accommodation to see if they have a safe that you can lock your items inside while you're out, just in case.
13. Only Carry Cash You Need
There are many places in South America where you can't pay with a credit or debit card, so carrying a little cash on you is always necessary. However, only take the amount you need with you.
At the beginning of each day, work out what you plan to be doing and calculate the costs so you can take just what you need. You can always take your card and get more from an ATM if you need it.
14. Drink in Moderation
Going out and enjoying the bars and restaurants in a new location is exciting, and it's easy to get carried away. However, being under the influence of alcohol makes you much more susceptible to losing valuables, being pickpocketed, or getting lost.
Of course, you can enjoy a drink or two, but don't go over the top and consume enough to affect your judgment. You also need to be careful when traveling to cities at high altitudes, as just one drink is enough to make you feel strong effects.
15. Don't Stay Out Late
Staying out after 10 or 11 pm can sometimes be dangerous in an unknown city, wherever you are in the world. Always go home before 10 pm when you can and don't walk down unknown streets.
If you do stay out later with friends you've made, see if they can accompany you back to your accommodation or ensure you call a reliable taxi rank to get you back safely.
16. Be Confident
One of the best things you can do to not draw attention to yourself is to be confident. If you're always looking over your shoulder and look lost all the time, it can attract unwanted looks from strangers.
This can make you more likely to be the victim of petty theft and also encourage locals who sell tours and gifts to target you. If you radiate confidence, you'll appear like someone who knows the area and lives there and you'll be able to enjoy a more peaceful trip.
Must-See Destinations in South America for the Solo Traveler
Once you've considered our tips for solo travel, you need to think about your itinerary. Here are our recommendations of must-see sites across South America. We recommend you visit as many as possible.
Cusco & Machu Picchu, Peru
Arequipa & Colca Canyon, Peru
Lake Titicaca, Peru & Bolivia
Salar de Uyuni, Bolivia
Torres del Paine, Patagonia, Chile
Los Glaciares National Parks, Patagonia, Argentina
Buenos Aires, Argentina
Rio de Janeiro, Brazil
Quito, Ecuador
Medellin, Colombia
South America Packing List
If you're traveling across South America, you're more than likely to be crossing different climates and weather conditions, so being prepared is an absolute must. You want to travel light but have everything you need. Use our packing list to check off items as you pack so you don't leave anything behind.
Clothing
1 lightweight fleece
1 hoody or warm sweater
1 waterproof jacket
1 sunhat/cap
1 set thermal underwear
7 pairs of underwear
7 pairs of socks
2 pair of jeans/pants
1 pair of hiking pants
2 pairs of shorts
1 pair of tracksuit bottoms
5 t-shirts
3 long-sleeved shirts
2 bathing suits
1 set of pajamas
1 scarf
1 warm hat
1 pair of gloves
1 pair sandals/flip flops
1 pair sneakers
1 pair hiking boots
Items
Daypack
Refillable water bottle
Passport
Transport tickets
Headtorch
Flashlight
Sunglasses
Sunscreen (factor 50+ for high altitudes)
Bug spray
Adaptor plugs
Hiking poles (if you use them)
Small first aid box/kit
Padlock
Toiletries
1 toothbrush
1 shampoo
1 conditioner
1 soap
1 travel towel
1 roll-on deodorant
1 razor
1 moisturizer
1 hand sanitizer
1 hairbrush
Tech
Smartphone
Chargers
Powerbank
Headphones
Tablet
Laptop
Camera
SD Cards
Harddrive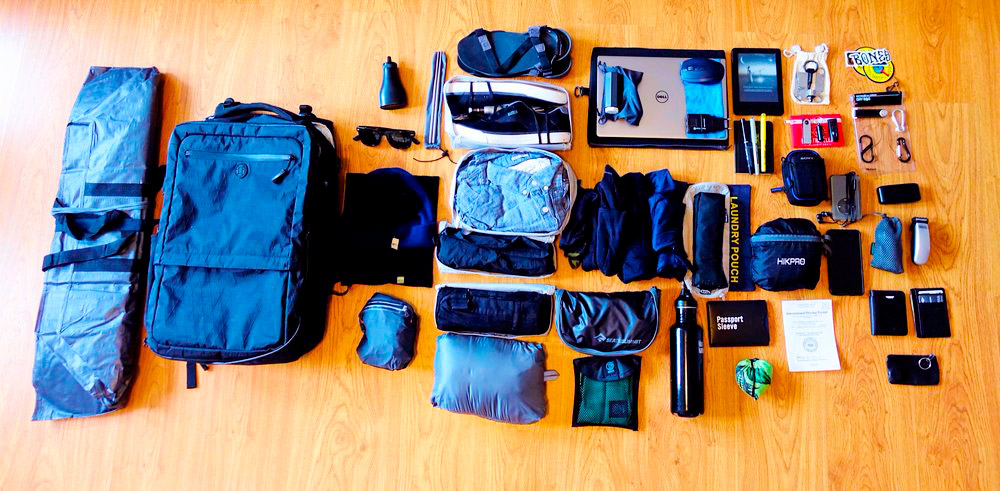 South America Travel Checklist
The following checklist will help you prepare for your trip and ensure you do everything you need to before you leave home.
Check with your doctor to see which vaccines you require.
Take out travel insurance that includes adventure activities.
Make copies of all important documents (passport, insurance, vaccine card, etc.)
Book as many accommodations, travel tickets, and trips as you can in advance.
Carefully plan your itinerary.
Research the places you're going to visit in depth.
Let friends and family know where you're going to be and how to get hold of you.
Written by: Liv Palmer
Reviewed & published by: Iris Velasco
---
---
You might also like
---