If you've booked a vacation to Peru or are considering it as your next destination, we're sure you've been wondering what places you should visit. Selecting places and different attractions for your itinerary can be a stressful and difficult process.
Well, sit back and put your feet up because we've done the hard work for you. Read on to find out more about tourism in Peru as well as the best tourist attractions in the country. This way, you can spend less time planning your get away and more time enjoying it.
What Is Peru Famous For?
Peru is most famous for the Inca culture that was prevalent between the 1400s and 1500s. You'll see their influence all over the country, but mostly in Cusco and the Andean regions. If you have the time, there are many archaeological sites to visit that give you a glimpse into the past, and we talk about some of the most important ones below.
The country is also known for the Spanish influence and across the cities you'll see some fantastic architecture, especially in the city centers. We've got a few suggestions of some spots to check out so you get to see the biggest variety as possible.
What Is Tourism Like in Peru?
Many tourists visit the country every year. A majority will head to Cusco, but a lot of them also visit Arequipa, Puno, and Lima, as well as some other well known spots. There's plenty to see and the country is very diverse, meaning you can visit a lot of different climates and landscapes in a short period.
It has extensive coastline, tropical jungle, and tall mountains. The high season tends to be between May and October, also the dry season, and the rest of the year is the quiet/wet season. This doesn't mean you can't travel then, though. You can still visit most attractions and enjoy discounts and offers at restaurants and many hotels.
Best Places to Visit in Peru
Now to get into what you really came here for. Below are our top 15 tourist attractions in the whole of Peru. We've included a real variety so there's something for everyone and for you to visit as many different places as possible.
Machu Picchu
Without doubt, Machu Picchu is the most famous place in Peru and the one attraction that we're sure almost every visitor to the country visits. It's one of the New Seven Wonders of the World and is a UNESCO World Heritage Site.
The majestic Inca citadel looks absolutely stunning, sitting up high on the mountain side surrounded by greenery and over the Urubamba River. It's no wonder the Incas chose this spot as it's just incredible.
You'll need to get to the city of Cusco first and then make your way to the archaeological site, which you can do by trekking, or by car and train. You'll definitely need to book ahead during the busy months, especially if you want to hike the extra mountain of Huayna Picchu as it sells out months in advance.
The Inca Trail
This is known as one of the best treks in the whole world, and was recognised so by National Geographic. The Classic Trek is 4 days long and takes you to Machu Picchu where you enter through the Sun Gate (Inti Punku). This is the only route that allows you to enjoy the sunset upon entering through this way.
The trail offers exciting stops at different archaeological sites along the way as well as the fact that you walk along the same route that the Incas themselves once did. You can't get much more exhilarating than that!
The trek books out months in advance, so you need to plan well if you want to walk along it. There are only a certain number of spots per day. You also need to reserve through an agency and can't go alone. You need a special permit to access the trail.
Sacred Valley
If you're in Cusco, one of the places you absolutely must see is the Sacred Valley. When you visit and observe the luscious landscape and rolling hills with the river running through the middle, you'll understand why it got its name.
The Incas were excellent agriculturists and the valley gave them a great source for growing all kinds of crops and having constant access to water. There are some fantastic archaeological sites in the area to visit, including Pisac, Huchuy Qosqo, and Ollantaytambo.
You can enjoy a day trip to some of the sites or stay in the valley itself and take your time visiting all the different locations. There are some wonderful spas to relax in and spend a few days at to escape the city and get out in the country.
Humantay Lake
One of the most fantastic sights you;ll likely see in your lifetime is Humantay Lake. It's known as the jewel in the mountain and you'll see why when you observe the emerald turquoise waters set against the crisp white snow from the surrounding glaciers and mountain tops.
There are a couple of ways you can enjoy the attraction. If you're staying in Cusco, you can opt for a one day tour where you'll head to the lake and come back in the evening. Alternatively, you can book the Salkantay Trek to Machu Picchu and see it on your first afternoon of the route.
It's really a great opportunity to see one of Mother Nature's most beautiful masterpieces and capture some amazing shots to show friends and family back home.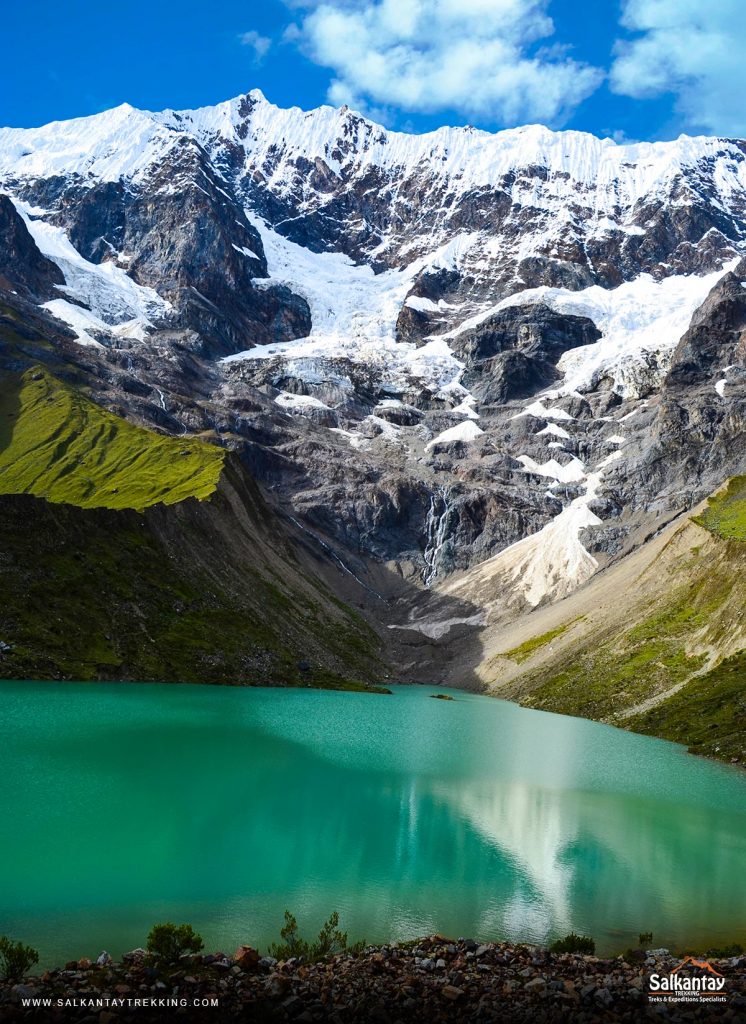 Rainbow Mountain
Staying in Cusco and with Mother Nature's finest, we highly recommend a day trip to see Vinicunca, aka Rainbow Mountain. Very few places on the planet boast such a vast array of colors in one place, and it's all natural!
You'll be heading high into the Andean Mountains (5,200 masl to be exact). Once you get to the top of the hike you'll be able to observe Vinicunca in all its glory as well as the fantastic surrounding landscape.
If you have more time and energy, you can opt to hike to the Red Valley as well. This is a great addition and looks like you're on the planet Mars! If you want to have more of an adventure, you can also visit as part of the Ausangate Trek.
Choquequirao
Our final stop in Cusco is to the last site that the Incas occupied before the Spanish Invasion. It's Choquequirao and it's fabulous. Just like Machu Picchu, it sits up high in the mountains and is said to be bigger. However, it's not all uncovered yet.
There are a few treks that go to Choquequirao, between 4 and 8 days, and it's a real adventure as you can only get to it on foot. This means that there aren't large crowds and it's a much more off the beaten path trek.
If you want to enjoy this rustic and exciting trek, you'll probably need to be well-planned and book a little in advance. This is because it isn't as popular as Machu Picchu so there aren't groups leaving daily.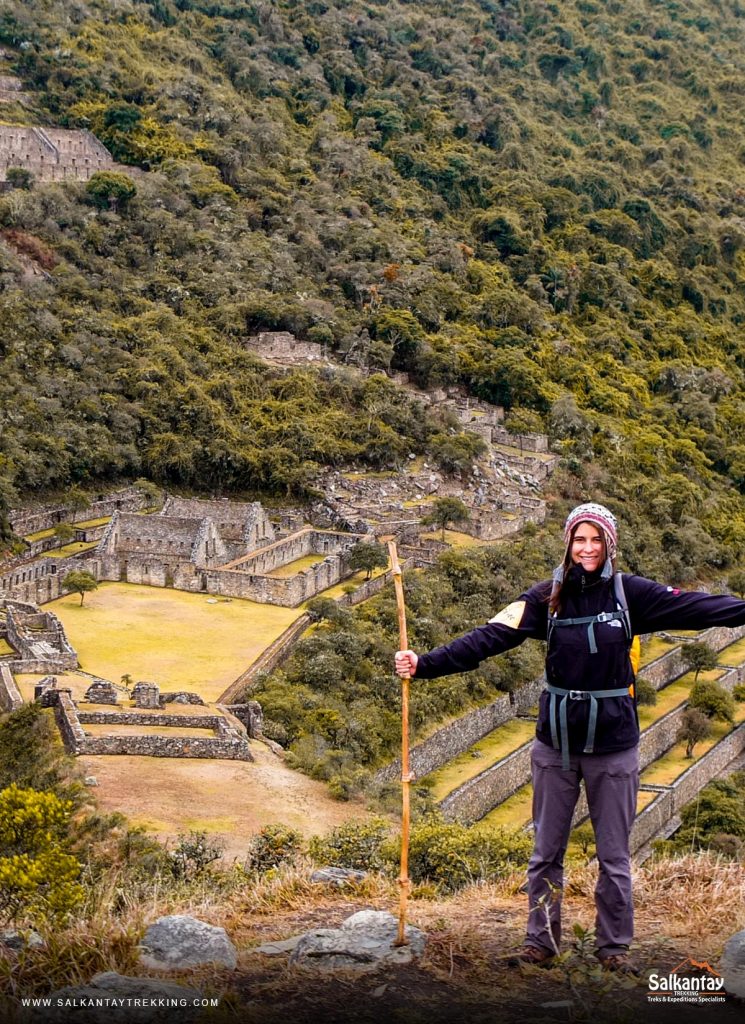 Manu National Park
If you're a fan of wildlife and getting away from the hustle and bustle of normal life, a trip to the Manu National Park is a wonderful idea. It sits in the Cusco and Madre de Dios departments of Peru and covers a whopping 17,163 km².
The park covers highlands of the Andes, the cloud forest, and lowland jungle. It's a bird lovers paradise as there's a huge variety, including macaws that feed at various clay licks throughout the park.
You can also enjoy a ride along the Manu River through thick Amazon jungle and spot jaguars, monkeys, and even caimans. It's a true adventure for the explorer within you and one that you really shouldn't miss out in Peru.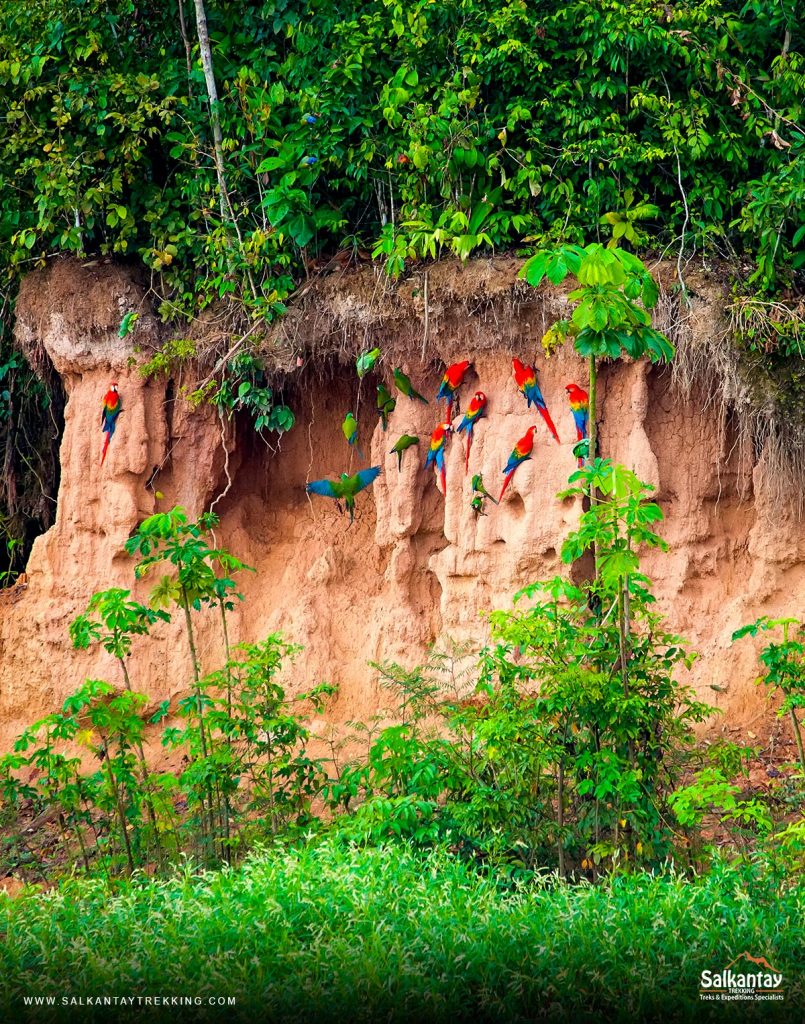 Lake Titicaca
Now we head to Puno, which is close to Peru's border with Bolivia, to the highest navigable lake in the entire world. Lake Titicaca is well-known across the globe and spans across parts of Peru and Bolivia.
On the Peruvian side you can try some delicious trout fresh from the lake or walk along the edge enjoying the expansive view.
The most popular activity at this attraction is to head out to the Islands of Uros. These are floating islands made of reeds where people live and work. Enjoy a tour hopping from one island to the next, getting to know how the people make a living and checking out their cutesy artisan products that you can buy as a souvenir or a gift for a loved one.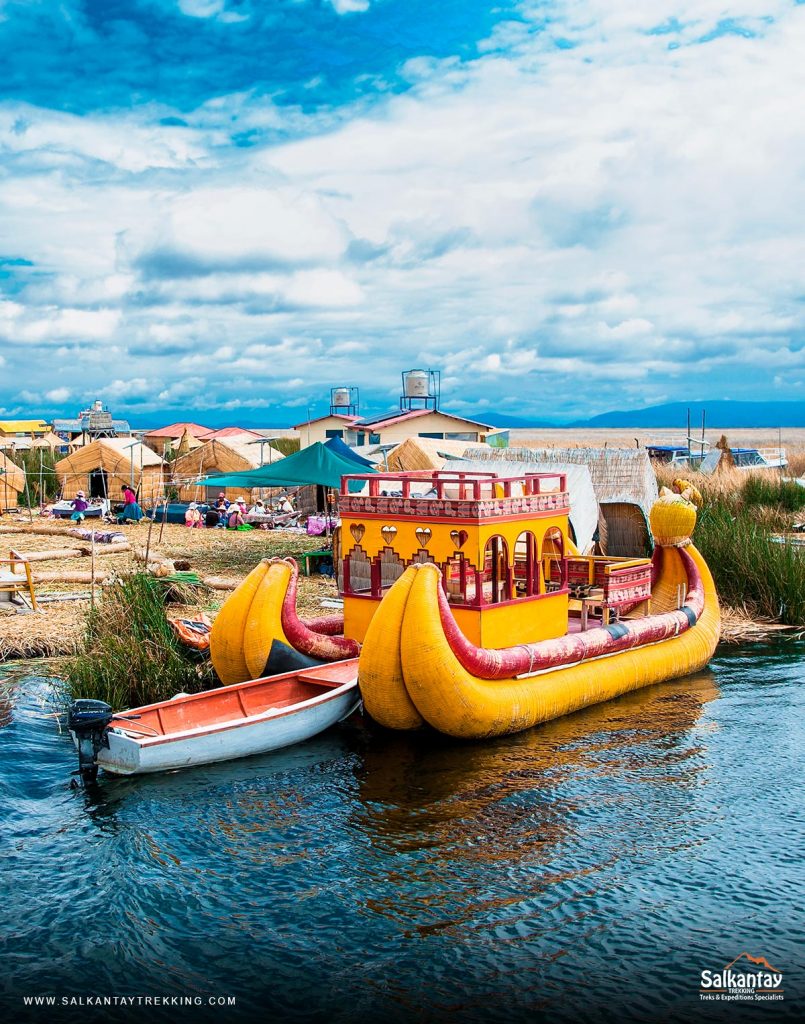 Colca Canyon
This expansive and very impressive canyon is twice as deep as the infamous Grand Canyon. It reaches a depth of 3,400 meters and came about because of a seismic fault between two volcanoes.
You'll need to add Arequipa to your itinerary if you want to enjoy a trek through the canyon. You can opt to go on a day trip, but there are longer excursions from two to four days that prove to be more popular because it's a 4 hour drive from the city.
Enjoy trekking through the canyon or observing the incredible condor soaring in mid-flight, which has the longest wingspan of all birds. In addition you can visit hot springs, churches, villages, and Inca ruins.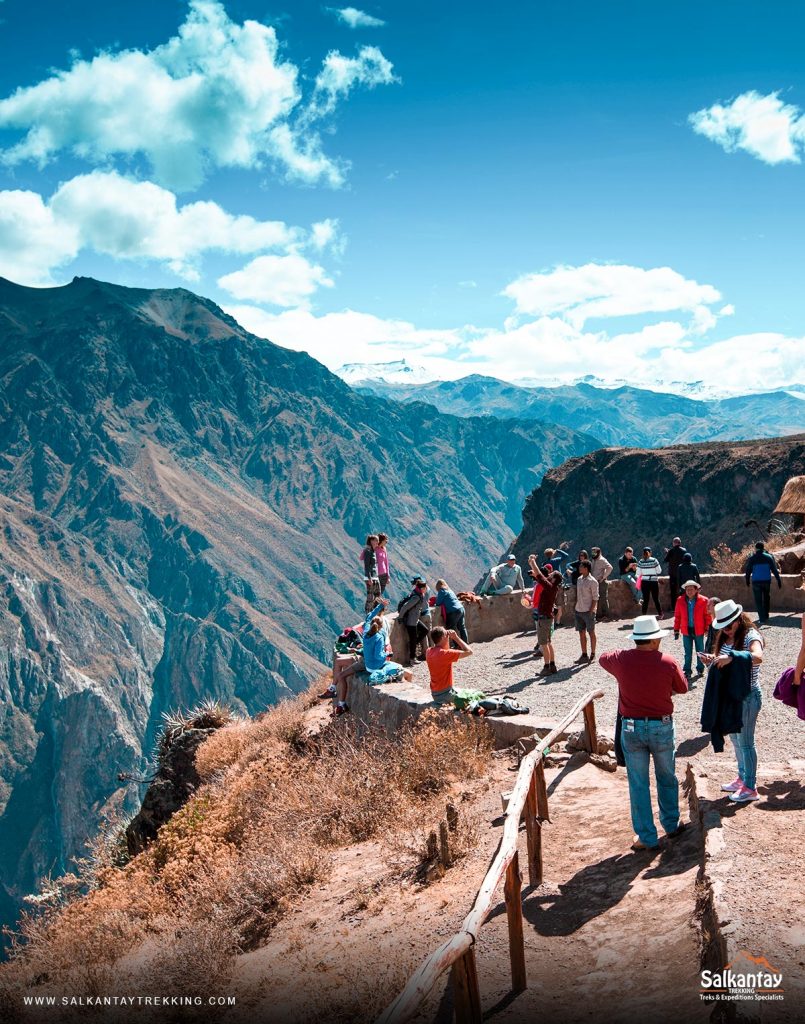 Nazca Lines
This attraction is probably one of the most iconic in Peru and we're sure most of you will recognise images of this sprawling place. The Nazca Lines are still part mystery to locals and archaeologists alike. They were discovered in the 1920s from the air when they noticed the lines created patterns.
They're believed to have been formed by the Paracas and Nazca cultures within the period 900 BC and AD 600. We don't exactly know what they were made for, but there's some speculation, including:
A running track
Alien runway
Water cult
Astronomical calendar for agriculture
Walkways
In the same region, you'll find the Cemetery of Chauchilla, which contains Nazca mummies and remains.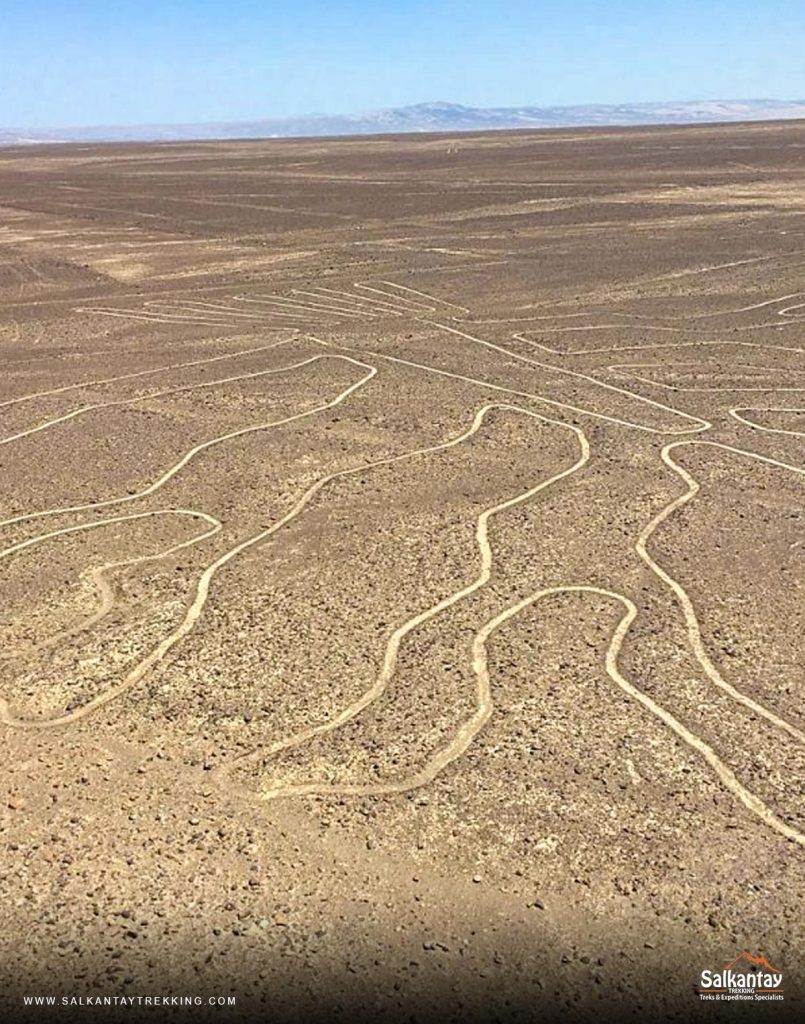 Lima City Center
You can't come to Peru and not spend a few days in the nation's capital, Lima. It's a UNESCO World Heritage Site and holds lots of historical value as well as some beautiful buildings.
It's a lovely place to spend the afternoon wandering around. It was founded in the 1500's, but a lot of the original buildings have been destroyed since then, unfortunately.
The Plaza de Armas is the center and there are important places to spot including the Government Palace as well as the Archbishop's Palace. Nearby is also Jiron de la Union, which is an excellent spot to grab a bite to eat or do some holiday shopping.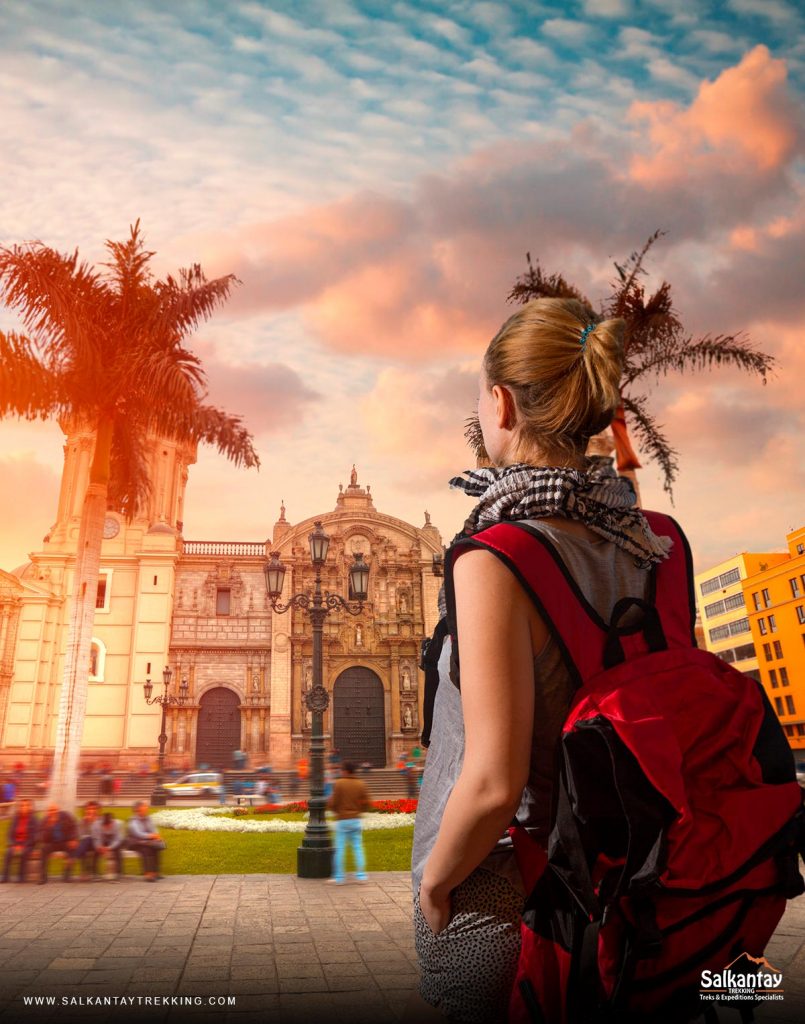 Barranco
Now we're heading to a cool and hip spot in Lima called Barranco. It's easy to get to the center but you're also right by the ocean and some spectacular views. It's also next to another hot spot, Miraflores.
There's a spectacular laid back vibe to this area and it's a really chilled place to head for an evening stroll or explore all the little streets. There's so much colorful colonial architecture and you can spot the sea from various locations.
Barranco is full of artists and poets and has a real bohemian feel to it. There are some of the city's best restaurants here to enjoy sunset and dinner with an ocean view as well as cool cafes to enjoy your morning cup of joe. The most visited part of Barranco is Puente de Los Suspiros.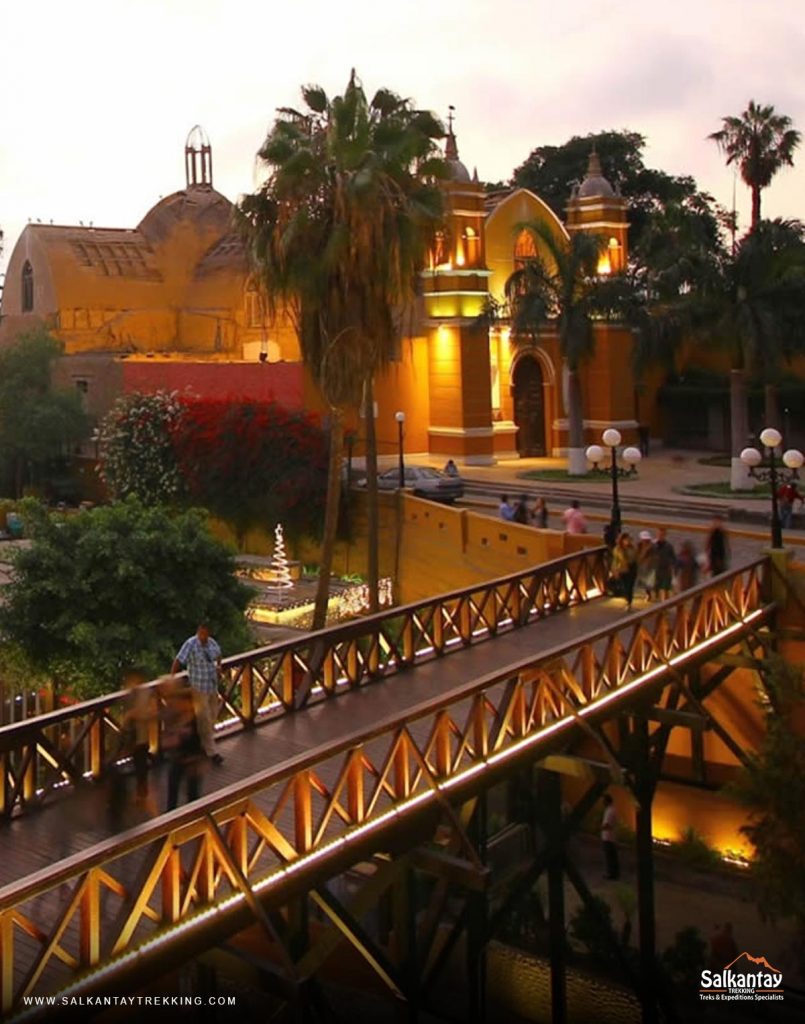 Huacachina
It's now time to head to Huacanchina in Ica to the middle of the desert. This is an idyllic oasis village in the middle of sand dunes surrounded by palm trees. It's stunning and absolutely picture perfect.
Some of the dunes reach 1,000 meters high and make for some really fun activities, including sandboarding and dune buggies, which literally go flying over the top. This is an excellent location for thrill seekers.
In the evening you can enjoy dinner and cocktails as you contemplate on your trip. The climate here is dry and sunny all year round, so you don't need to worry so much about the wet season.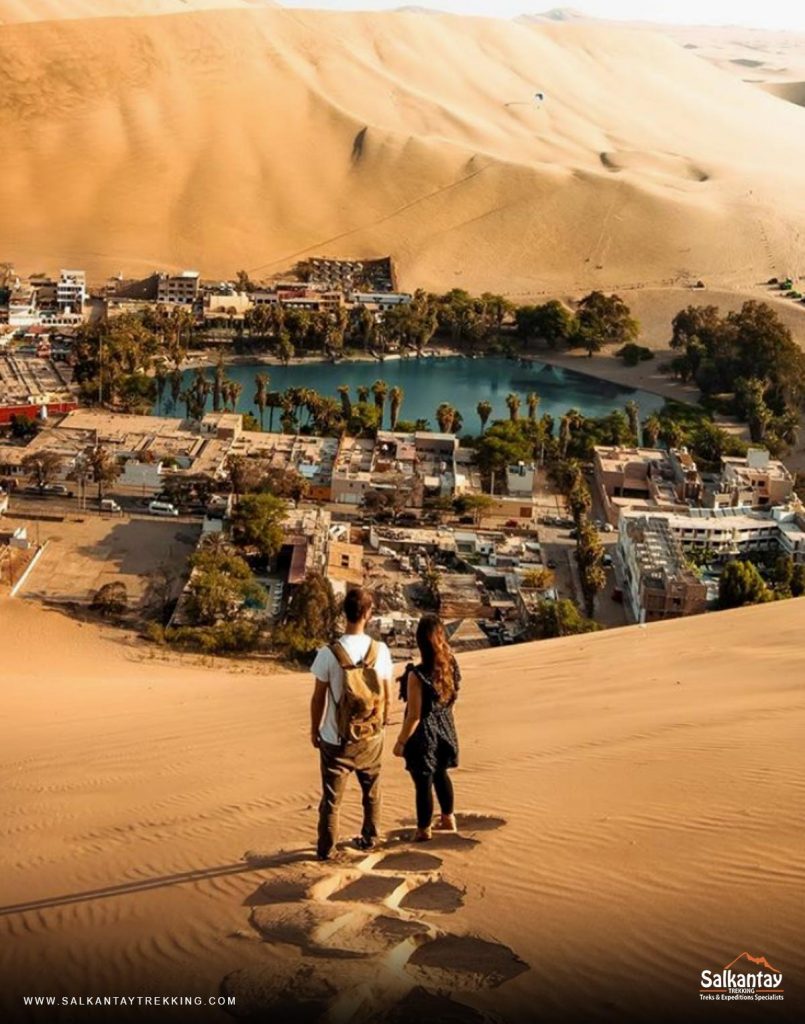 Paracas National Reserve
This reserve is near Pisco, in the south of Peru. It's sometimes referred to as the poor man's Galapagos as you get plenty of chances to spot some fantastic wildlife, like seal lions, dolphins, pelicans, and penguins.
It's a great destination if you're traveling with kids for them to see the natural habitat of some of their favorite animals. Head out on boat tours daily in the morning or afternoon and try to catch a glimpse of rare otters of the endangered Humboldt penguins.
In addition to spectacular wildlife, the region contains a lot of archaeological sites that the Paracas culture built many hundreds of years ago.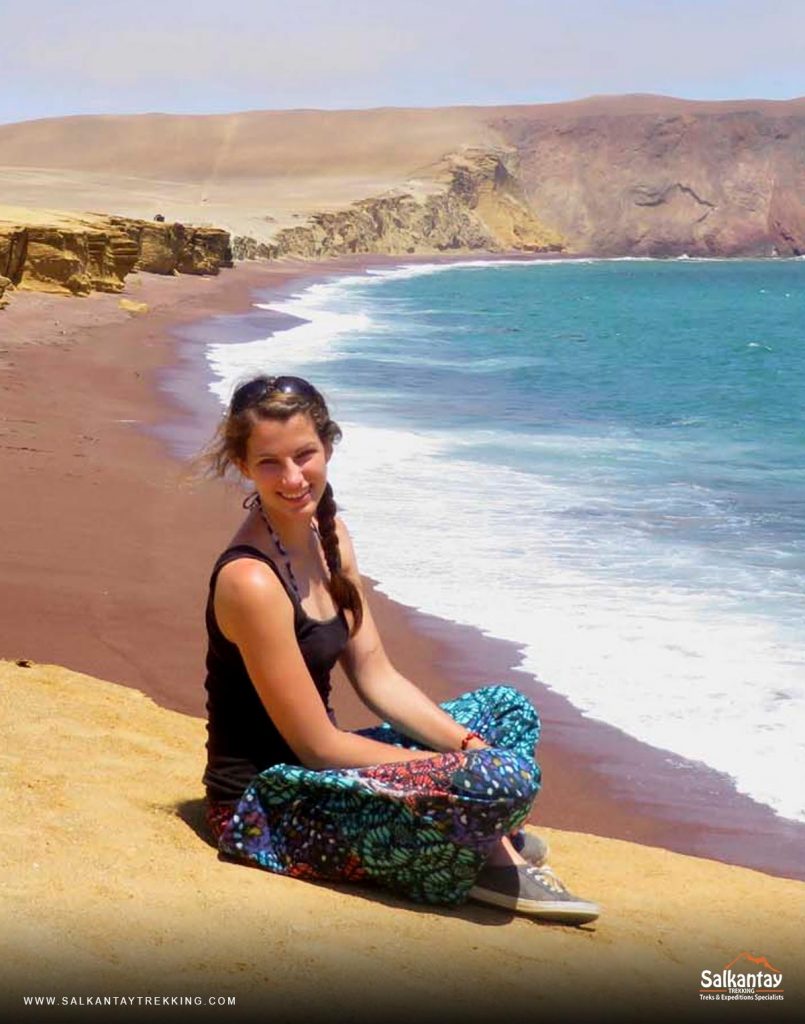 Mancora
If you love the beach and feeling like you're in paradise, you'll love Mancora. This town has some of the best beaches in the whole of Peru, and you'll have many spots to set down your towel and sunbathe or head out on your surfboard.
At night, the town really comes to life and there are some really cool nightclubs, bars, and restaurants to enjoy some delicious food and tasty cocktails. There's a trendy vibe with all the surfers heading out for the night after riding the waves.
During some parts of the year, you can spot migrating whales just offshore. This really is an idyllic place to relax and get away from it all while you have a wild time.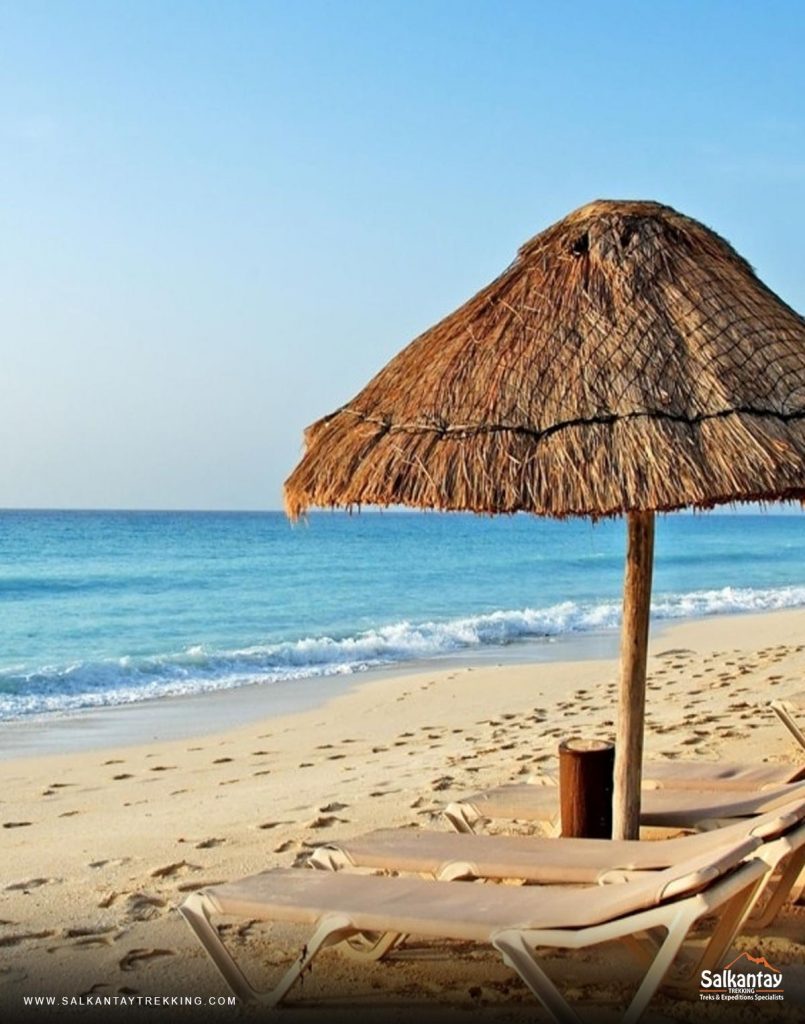 Iquitos and the Amazon River
Some say that this destination in Peru is better than Manaus, its counterpart in the Brazilian rainforest. You can only get to this tropical city by air or river, which makes it exciting in itself. You're really going to get away from everything you know here.
You get the chance to see some incredible wildlife in a very unspoilt part of the world. You can enjoy a beautiful cruise down the river to spot animals and tropical plants as well as try out some of the exotic dishes in the city.
Being the world's largest city that you can't get to by road, you'll need to plan a little ahead and book everything in advance.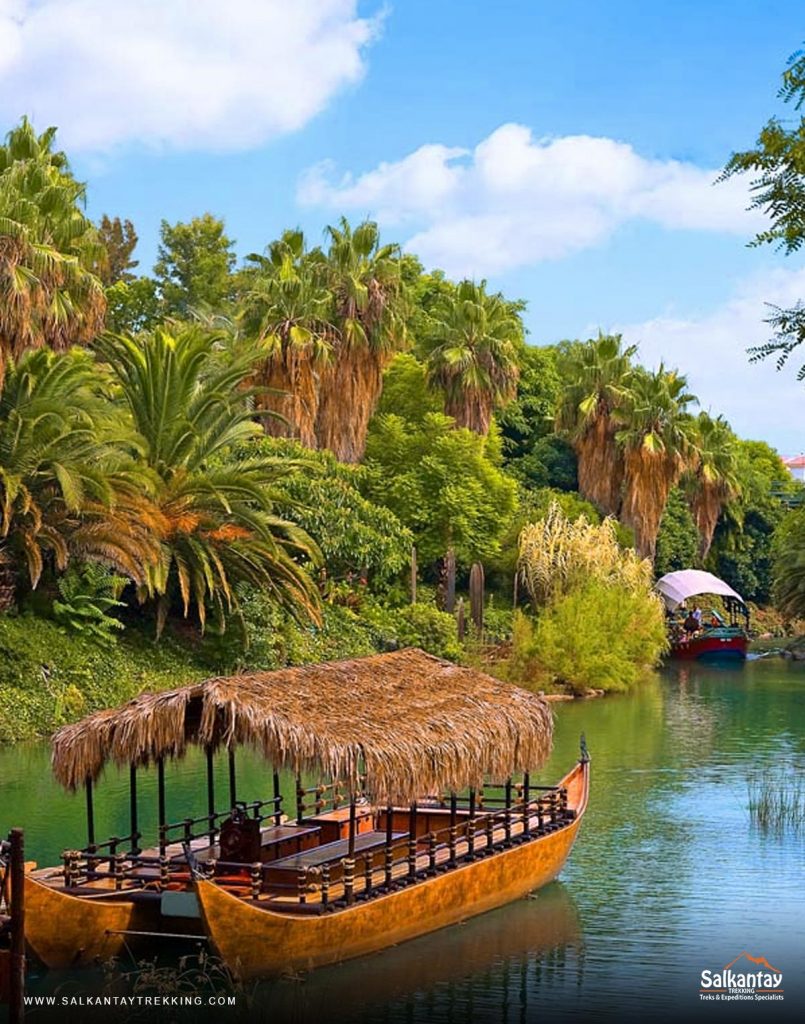 Time to Start Planning
Well, that's it folks. Our top 15 tourist attractions across the whole of Peru. Pick and choose the ones that appeal to you most, or take a sabbatical and visit them all! Whichever ones you decide to go to, we're sure you;ll be amazed by the natural beauty and biodiversity the country offers.
Written by: Liv Palmer
---
---