The Andes is the second highest mountain range in the world, and it accompanies you wherever you go throughout South America. It's no surprise, then, that some of the most incredible multi-day hikes and treks are found in this glorious region of the globe. The scenery is absolutely stunning, and there are some real adventures to be had.
The mountainous terrain and changeable weather make even the simplest of hikes on paper pose a challenge to novice and experienced walkers alike. You'll find off-the-beaten-path hikes that take you away from civilization, treks that are known worldwide, and others that meander through small mountain communities and provide an intriguing insight into the lives of those who live in such rural regions.
Whether you're looking to tick some top treks off your bucket list or are just up for an amazing adventure, you might be wondering where to begin. Read on for some inspiration with our list of must-do multi-day hikes in South America.
The Salkantay Trek, Peru
Duration: 5 days
When to Go: April to October
Difficulty: Moderate to challenging
Highest Altitude: 4,656 masl
If you're looking to trek to the World Wonder Machu Picchu, look no further than the Salkantay Trek. Sure, the Inca Trail might be known worldwide and perhaps you didn't know there were other options, but let us tell you that the Salkantay route is an incredible adventure through various landscapes and climates with some of the most stunning scenery you'll ever see.
It's known as the best alternative to the Inca Trail, but it's really on par. A few of the highlights include visiting the stunning jewel in the mountain, Humantay Lake, seeing the Salkantay glacier up close and personal, descending from the Andes into the jungle, and stopping at Llactapata archaeological site to get your first glimpse of Machu Picchu.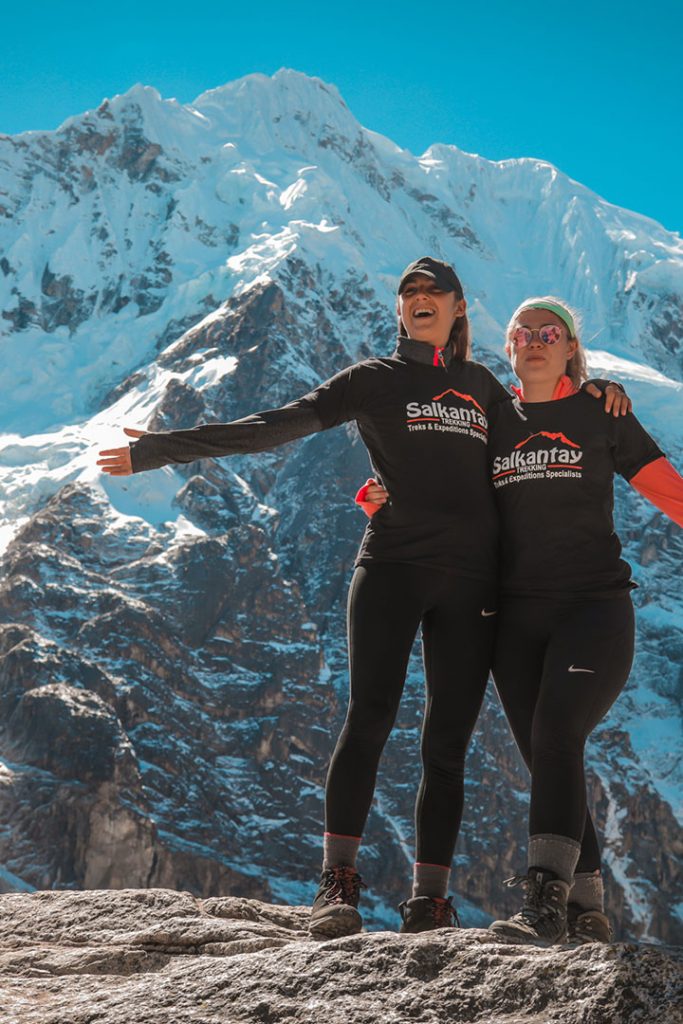 The Inca Trail, Peru
Duration: 4 days
When to Go: April to October
Difficulty: Moderate to challenging
Highest Altitude: 4,215 masl
We couldn't do a list of the best treks in South America without including the infamous Inca Trail. On this route, you'll be transported back in time as you walk along the same trails that the Incas created hundreds of years ago.
This is a real back-to-basics camping trip where you can enjoy roughing it while learning a lot about the history of the Incas and Peru. You'll also see some beautiful scenery and learn about local flora and fauna. The cherry on the top is entering through the sun gate, Intipunku, to Machu Picchu, which is only accessible on this trek. Please note that this route is closed in February due to heavy rains and maintenance.
The Santa Cruz Trek, Peru
Duration: 4 days
When to Go: April to September
Difficulty: Moderate
Highest Altitude: 4,750 masl
Starting from the intriguing city of Huaraz, the Santa Cruz trek heads through the Cordillera Blanca, which is actually the highest tropical mountain range in the world. Expect some incredible sights and a real off-the-beaten-path adventure.
The most noteworthy views and landscapes include an incredibly beautiful blue lagoon, a sandy beach that doesn't feel like it's up in the mountains, and snowy peaks, which greet you each morning as you wake up. On the last day, you'll get to sneak a peek at Huascaran, which is the tallest mountain in all of the Andes at 6,768 masl.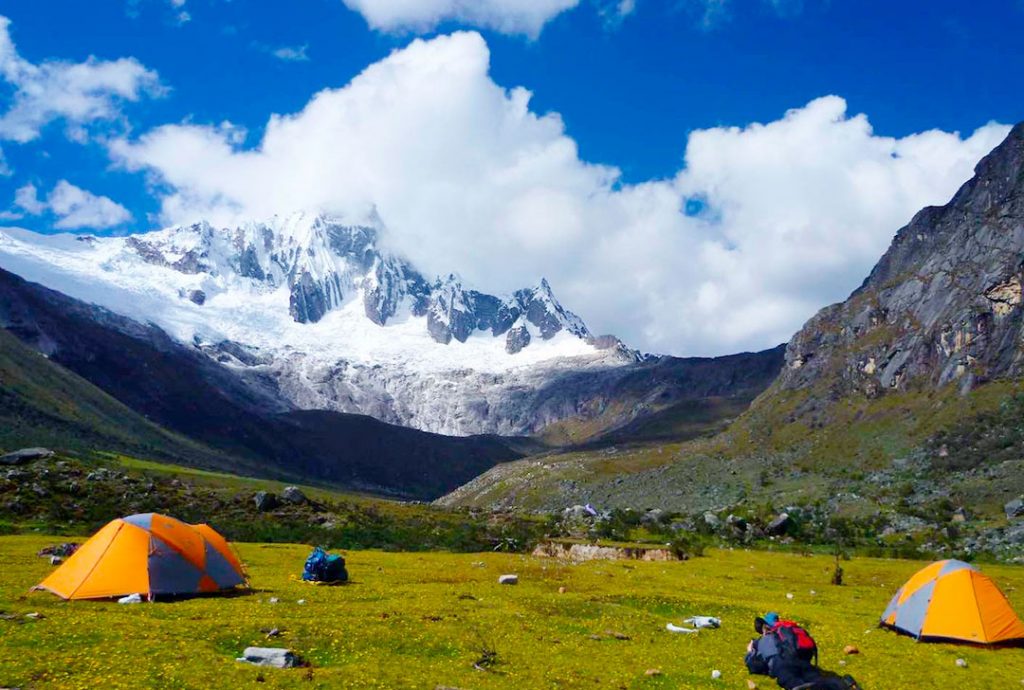 Choquequirao Trek, Peru
Duration: 5 days
When to Go: April to October
Difficulty: Moderate to challenging
Highest Altitude: 4,672 masl
Every year, thousands of tourists flock to Machu Picchu, and, as you might imagine, the routes to the Inca citadel can get a little crowded. However, there's somewhere just as incredible but far less visited. That site is Choquequirao, the last resting place of the Incas. At the moment you can only get there on foot, and there's still a lot to be discovered.
Along the trail, you'll see the beautiful scenery that's almost untouched due to the route being rarely visited. The site itself is outstanding and is just as incredible as Machu Picchu without the crowds. It's a real adventure and excellent for exploring a new location that's still to be discovered in many parts.
Ausangate and Rainbow Mountain Trek, Peru
Duration: 5 days
When to Go: May to October
Difficulty: Moderate to challenging
Highest Altitude: 5,050 masl
If you really want to get away from the crowds and up into the rural mountain regions, then a trek to Ausangate should be on your itinerary. You can see this incredible snowy peak from the city of Cusco as it towers in the distance. On the trek, you'll see many small villages and see and learn about how the locals work on the land and go about their lives in this part of the country, far away from the cities.
After spending a few days in the mountain wilderness, you'll head to one of the most stunning creations from Mother Nature in the world, Vinicunca, aka Rainbow Mountain. We're sure you've seen the colorful mountainside in photos, but being up close before the tourist groups arrive is something else.
La Ciudad Perdida, Colombia
Duration: 5 days
Difficulty: Moderate
Highest Altitude: 1,200 masl
We're heading over to Colombia now and to a much lower altitude, which makes things a little easier. The Thame translates to The Lost City, and it's a really interesting archaeological site that's visited by far fewer people than Machu Picchu. Looking out over this citadel is breathtaking, and because it's so quiet, you get a great idea of how it was to live back then.
On this hike, you'll pass lush rainforest and cross rivers and streams before you arrive at the lost city. Along the way, you'll get the chance to swim in the river and splash in some gorgeous waterfalls to cool you down in the hot climate. You also experience encounters with the Kogi tribe, who've been living by the same customs and traditions for thousands of years.
Summiting Huayna Potosí, Bolivia
Duration: 2-3 days
Difficulty: Very challenging
Highest Altitude: 6,088 masl
This is definitely the hardest trek on our list of best treks in South America, and it's the only one where you actually summit a mountain, so it isn't for beginners! It's only 25km from La Paz, the capital of Bolivia.
You'll actually need proper rock climbing gear to get to the summit, and although it's popular with backpackers, many turn around halfway. You shouldn't be afraid of heights, and altitude sickness could kick in at any time, so preparation is key for this one. However, once you get up there, you get some fantastic views of the other mountains, La Paz and Lake Titicaca, which is the highest navigable lake in the world.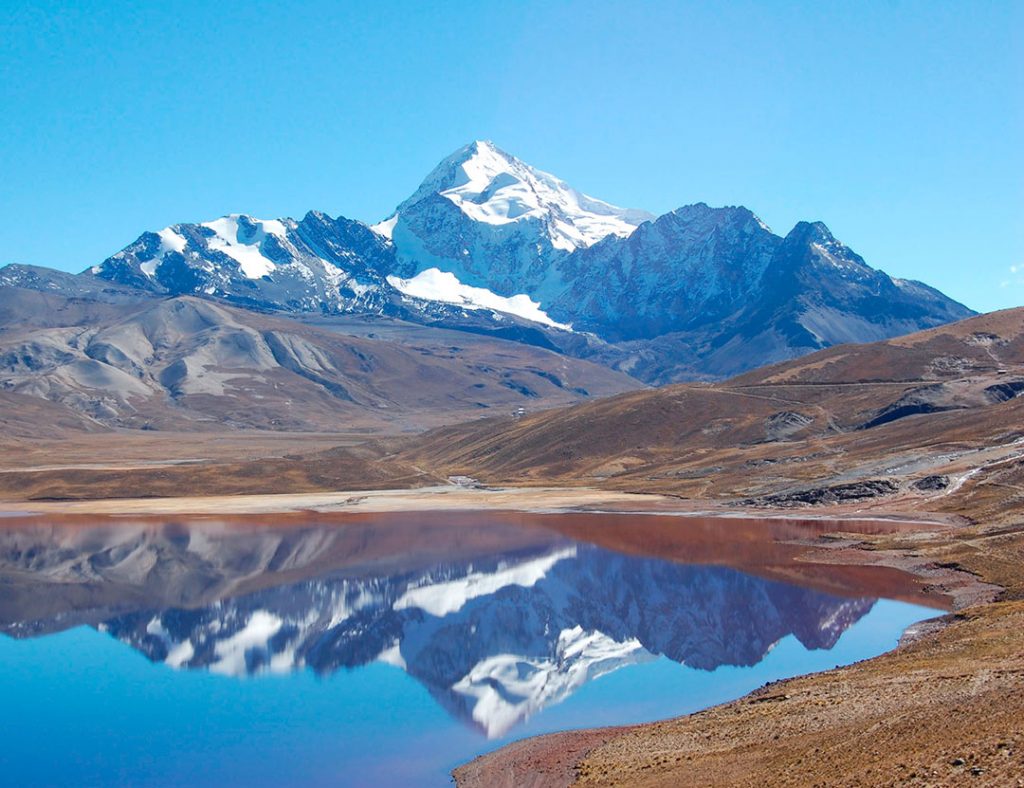 Valley of the Volcanoes and Cotopaxi Volcano, Ecuador
Duration: 2 days
Difficulty: Challenging
Highest Altitude: 5,897 masl
The Valley of the Volcanoes is popular with visitors to Quito, but not many make it to the peak of Cotapaxi Volcano, from where you enjoy the stunning scenery. It's only half an hour from the city and only takes two days, but it's well worth it.
On the trek, you'll see an emerald green lagoon that sits in the crater of a non-active volcano surrounded by steep cliff edges and views of the volcano valley all around. It's really a beautiful sight to behold.
The W Trek, Torres del Paines, Chile
Duration: 4 days
When to Go: September to April
Difficulty: Moderate
Highest Altitude: 1,100 masl
This trek is named because of the W shape the route forms. You can take a longer nine-day route of the whole park if you have time, but this four-day adventure is incredible by itself. It's a little challenging to get to, but it's really worth the trip, and you'll see some of the most stunning scenery ever.
You'll feel like you're on another planet with the spiky peaks sticking up from the landscape as well as turquoise lagoons, glistening glaciers, and white, powdery snow. The park is only open from spring to autumn, so make sure you check in advance whether you can visit or not.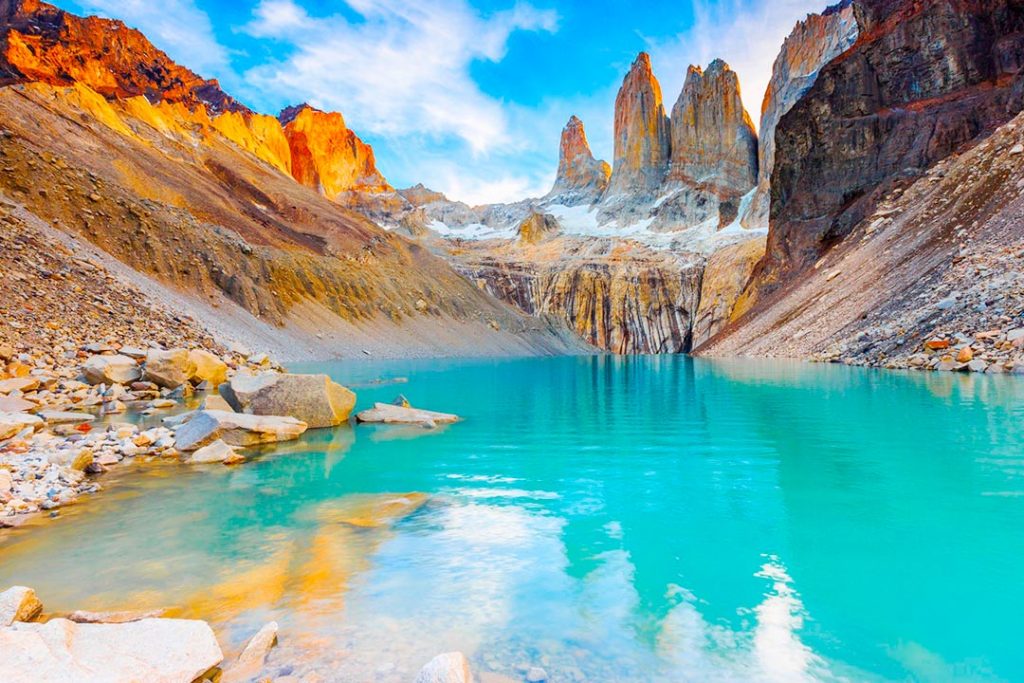 Fitz Roy Trek, Argentina
Duration: 5 days
Difficulty: Moderate
Highest Altitude: 2,900 masl
This is one of Patagonia's best routes and is an excellent alternative to the W trek. One of the most special moments on this hike is watching the sun come up behind the grand Mount Fitz Roy as it takes on pink and purple colors and reflects in the lake below.
Along the route, you also get to witness some more incredible scenery as well as enjoy swimming in fresh alpine pools. You might even get to see avalanches in the distance, caused by the warm afternoon sun. Enjoy the spectacular scenery while not over-exerting yourself on this trail that anyone can hike.
Chapada Diamantina, Brazil
Duration: 5 days
Difficulty: Moderate
Highest Altitude: 2,036 masl
Brazil is an extremely biodiverse country, and there's so much more to see than the sandy beaches and watching football matches. This trek is a fantastic five-day adventure, and you'll travel over amazing table-top mountain plateaus to luscious plains, fast-moving waterfalls, incredibly clear lagoons in caves, and underground rivers.
This is a really exciting experience where you get to stay with locals, pass by the ghost-like village of Ruinha, and even see the highest waterfall in Brazil, Cachoeira da Fumaça.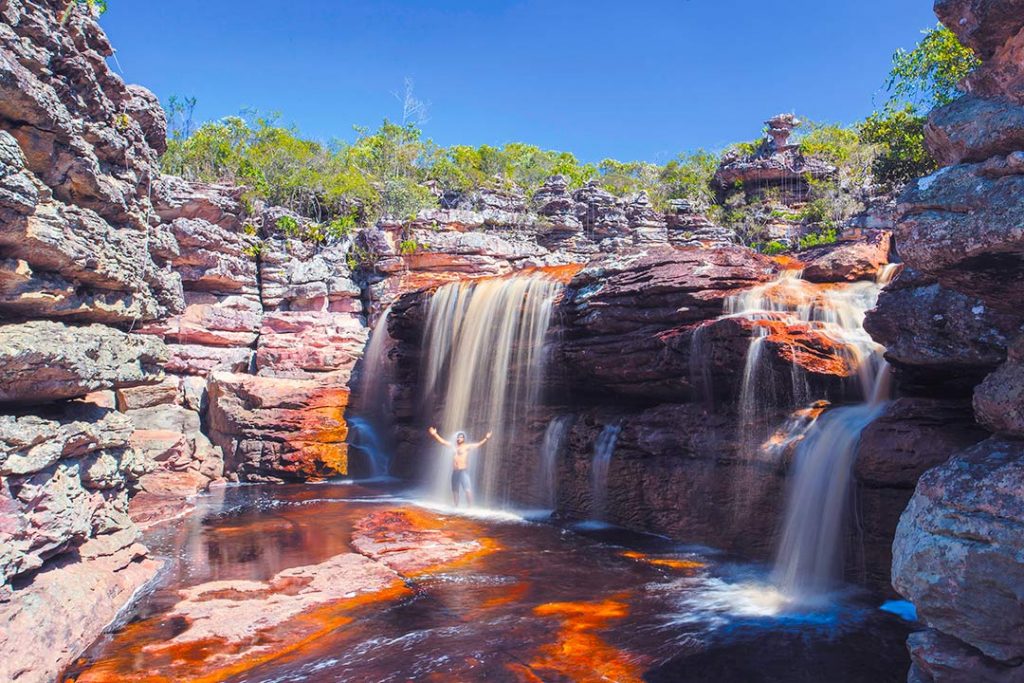 Strap On Your Hiking Boots and Get Trekking
Well, there you have it. Our top treks in South America that are truly worth hiking when you have the chance. Of course, there are many more, and you could easily spend a lifetime trekking the Andes and surrounding area. For now, we suggest you take your pick from this selection and enjoy the adventure, out-of-this-world scenery, and trip of a lifetime.
Written by: Liv Palmer
---
---
You might also like
---