One of the best things about being on vacation is trying all the tasty food, and Peru is one of the best places for gastronomy in the entire world. They have restaurants galore and it can be a difficult task choosing where to go for dinner.
We're sure Machu Picchu is on your itinerary, and just like everywhere else, there are also a lot of restaurants to choose from there. Even though the town is small, you're spoilt for choice. If you're looking to try the best eateries in Aguas Calientes, look no further. Below is our list of top restaurants in Aguas Calientes, aka Machu Picchu town.
Indio Feliz
This restaurant has been around for years but still pleases tourist upon tourist every day. It's a French-Peruvian mix with some high-quality fusion food. The decor is spectacularly unique and the walls are covered in postcards and a whole lot of other travel-related bits and pieces.
If you're looking for a cheap eat, this isn't the place to go. But, we think the price reflects the quality here and it's obvious that it does with the number of excellent reviews from happy customers it has all over the web.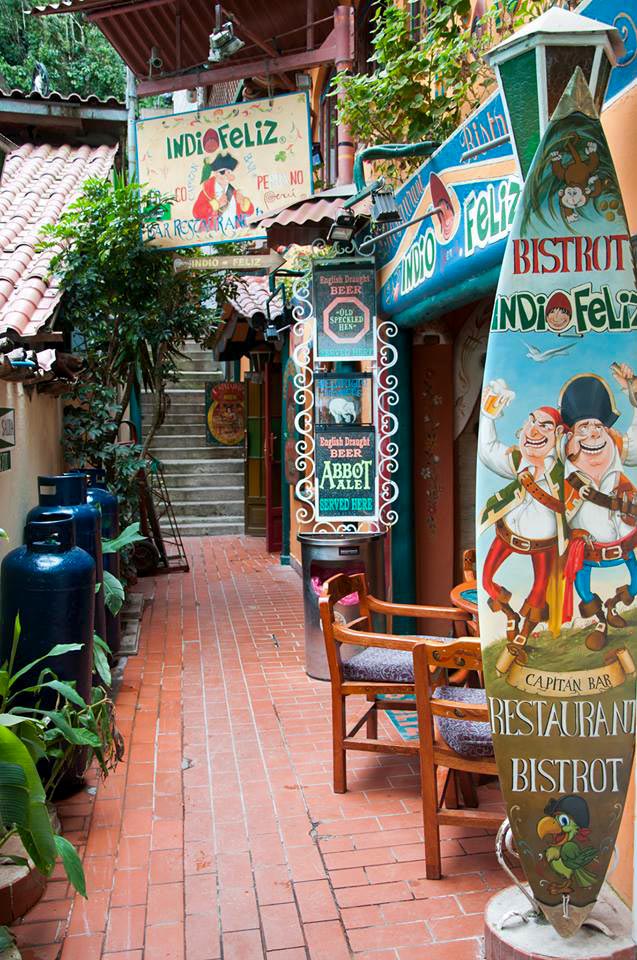 Mapacho Craft Beer & Peruvian Cuisine
Craft beer is growing in popularity in Peru, just like it is all over the globe. If you want to savor something local, then Mapacho's is the place to be. The owners have done their research and found the best ingredients to come up with some fantastic beers any connoisseur would be pleased with.
In addition to some great cerveza, this locale has some tasty grub on the menu. It's mainly Peruvian fare and is an excellent spot to try a traditional plate of guinea pig (cuy)! You'll also find some veggie and vegan options.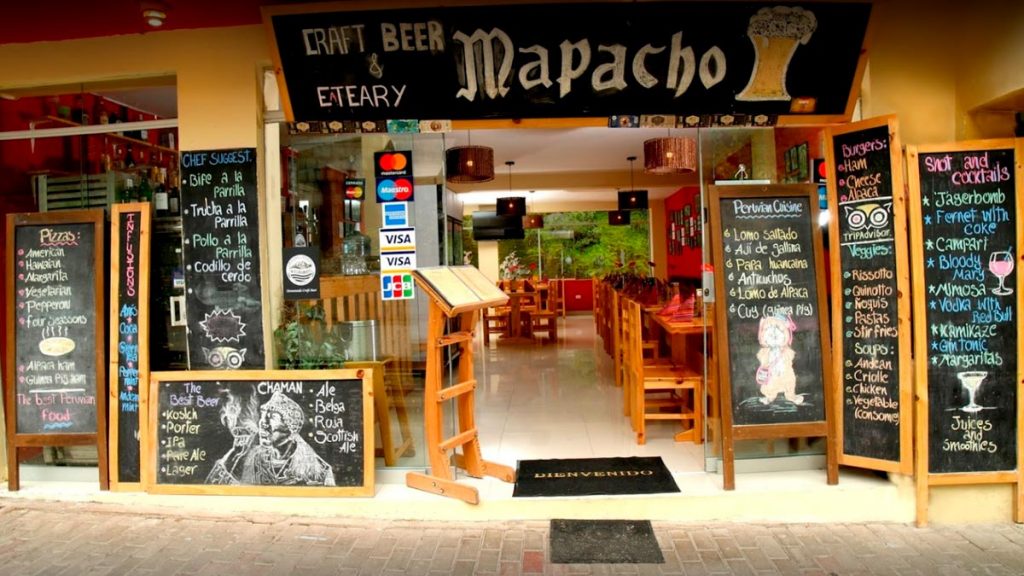 Incontri del Pueblo Viejo
If you're craving a bit of Italian cuisine while visiting Machu Picchu, this restaurant might just hit the spot. The owner is all the way from Italy, so that speaks volumes about the authenticity of the place, which is pretty impressive considering where you are!
Picture yourself in a ski chalet up in the alps, and you'll begin to imagine what the cozy interior looks like. Be prepared to be impressed with authentic wood-fired oven pizzas, handmade pasta, and some scrumptious desserts. It's best to go hungry.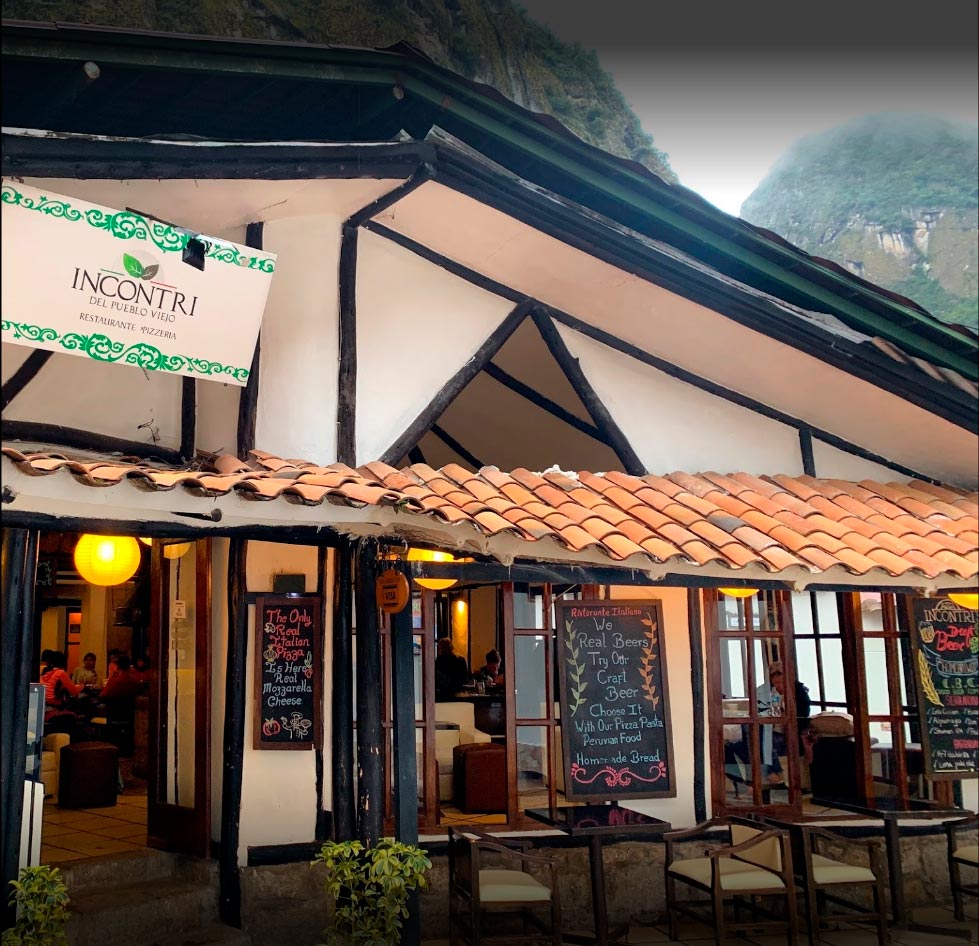 The Tree House
This restaurant is another golden oldie in the town and has been popular for many years. It's stood the test of time and it's no surprise when you taste all the amazing dishes they have on offer. You'll find plates from Peru as well as international favorites.
The decor is also inviting, with polished wood adorning the interior, making for a cozy atmosphere. It sits high above the town, hence the name. Expect some top service and an excellent gastronomical experience here.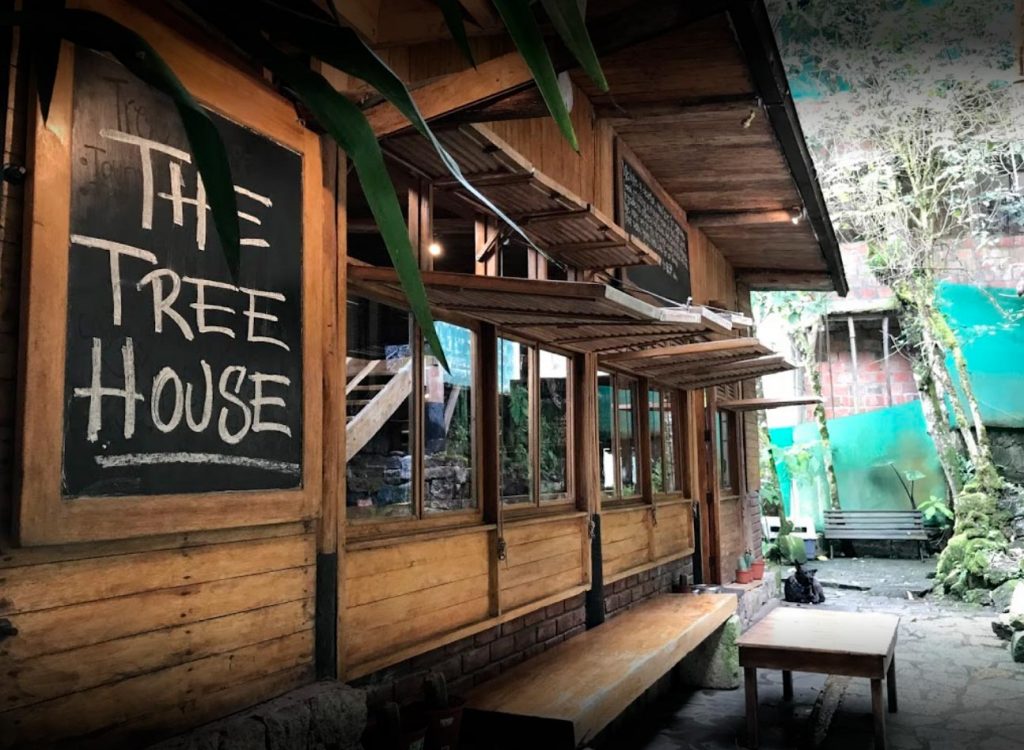 Café Inkaterra
You're heading to one of the most luxurious hotels in town here, so you'll not be surprised to learn that this is one of the more high-end eating experiences. It's very upmarket and the ambiance is peaceful and welcoming in the thatched roof building amidst luscious greenery.
The dishes are the best Peruvian fusion you can imagine and are presented very beautifully and you get to enjoy sipping your wine while you hear the loud river rushing below. This is an idyllic place to savor a meal on your vacation.
La Boulangerie de Paris
The name of this eatery might give away the cuisine you can expect. Yes, you're right; it's French. And, it's absolutely delicious. It's not a posh sit-down restaurant like some of the others, but you are sure to enjoy the tasty baked goods.
It's a top spot in town to order a great coffee and accompany it with a perfect croissant or tart. Alternatively, grab a mouth-watering sandwich to take away and enjoy in the little plaza or anywhere else you fancy.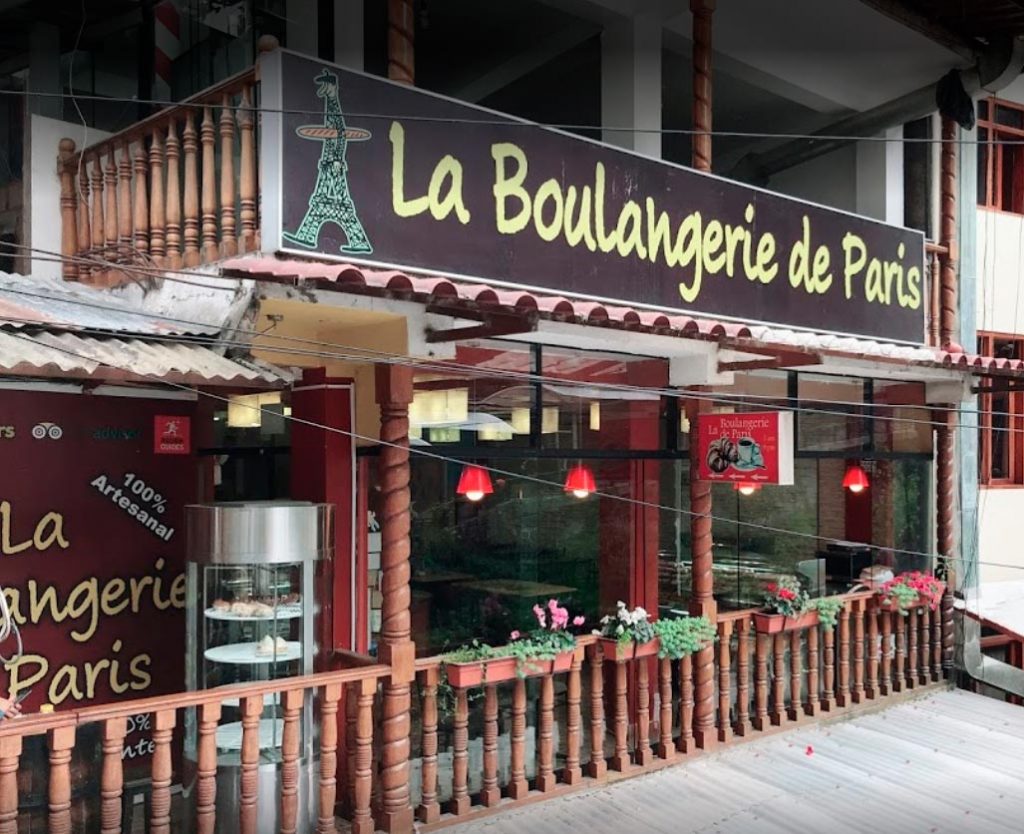 Full House Peruvian Cuisine
If you can't get enough of Peruvian fusion cuisine, and we're sure you can't, then Full House is another one of the top eateries in town to try it out. You can expect some juicy alpaca steaks, succulent lamb cutlets, or beef heart skewers, which are very popular with the locals.
If you can, grab a table on the balcony for an enjoyable evening overlooking the rushing river. Make sure you leave room for dessert because they have some great options, too.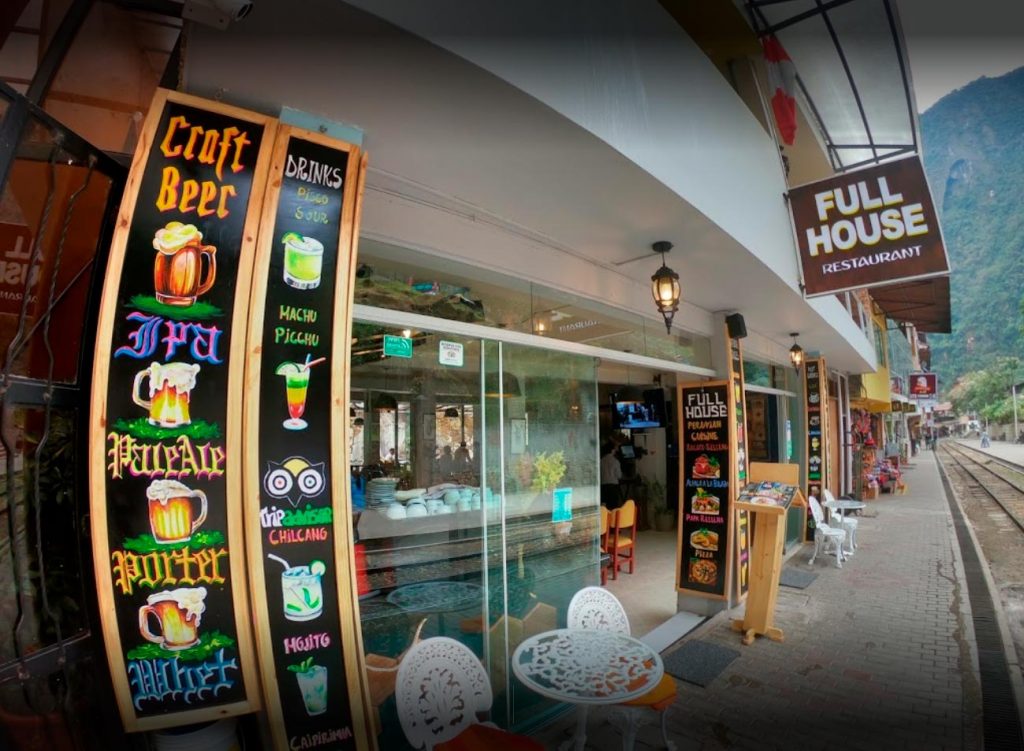 Chullpi Machu Picchu Restaurante
This delightful restaurant is located on the train tracks as you head out of the town. The decor is rustic-chic and it's a cozy place to spend the evening. Expect some high-quality versions of some of the most classic dishes in Peruvian cuisine.
You'll find gourmet aji de gallina, but with quails eggs for a more delicate touch, or the classic plate 'causa' with salmon tartare. The dishes are presented beautifully but are a little small. It's a good idea to order 2 plates or try one of their tasting menus to get a bit of everything.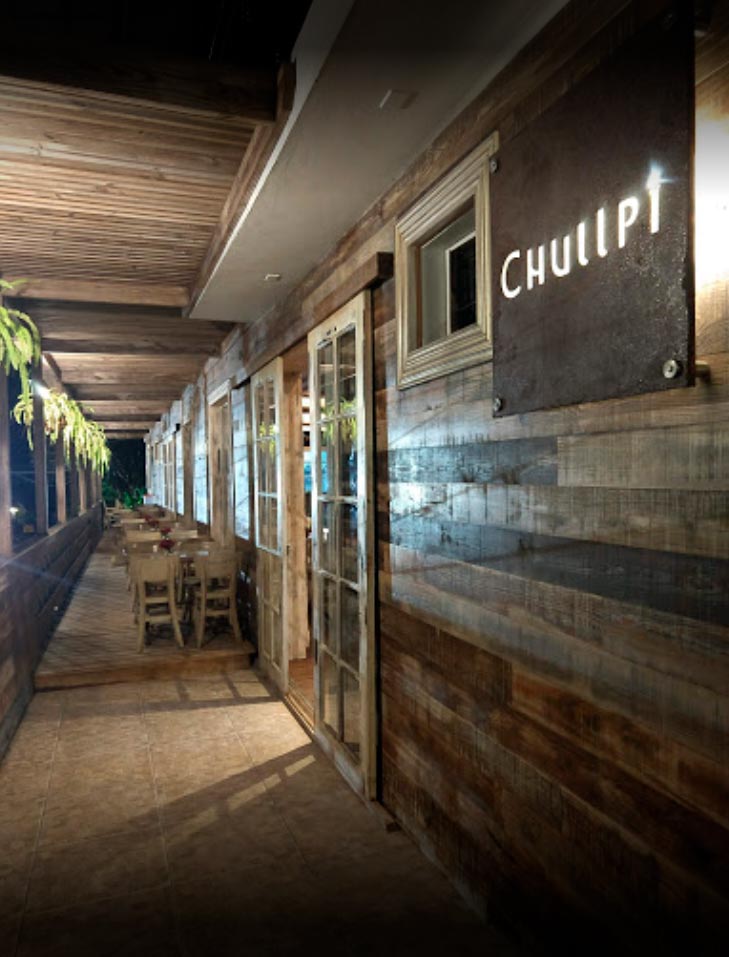 Qunuq Restaurant
Sumaq Hotel's restaurant could compete against any of the finest establishments of Lima. The setting is wonderful and there's some first-class service here. The food is exquisite and you can expect a wide range of Peruvian fusion on offer.
You'll find ravioli filled with Aji de Gallina (creamy chicken), for example, along with lots of other intriguing creations. If you really want to splash out, we recommend going for the six-course degustation menu.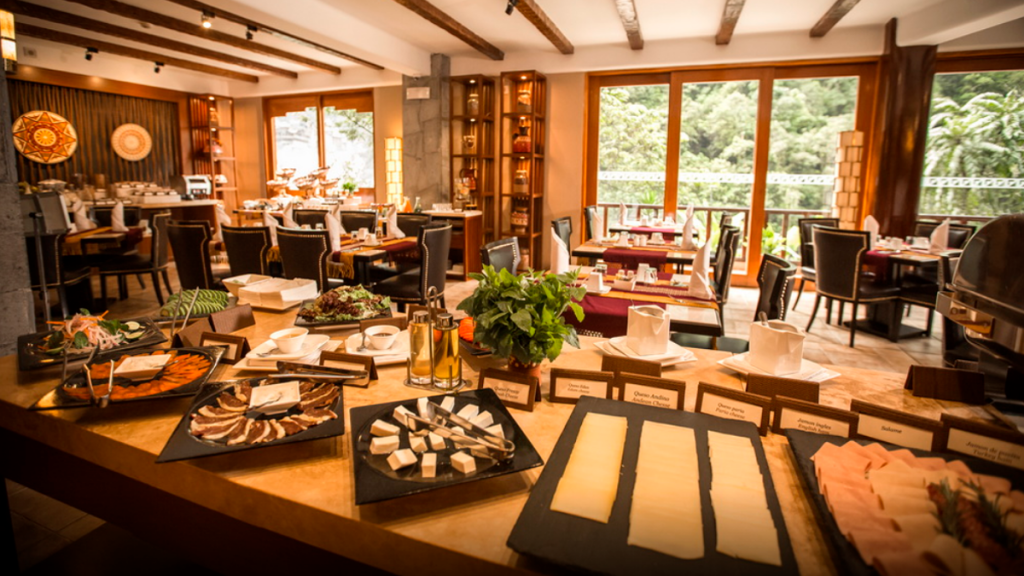 Toto's House
This eatery has also stood the test of time, and is a favorite for large tour groups who come and enjoy their buffet lunch at a very reasonable price. You'll find long tables down the center where they all eat.
In the evening, however, it gets cozier and offers some tasty Peruvian foods like Andean trout, alpaca, and beef. There's even a folkloric band to accompany your meal. Opt for a small table on the balcony or in their small shaded patio; the perfect spot to watch the world go by.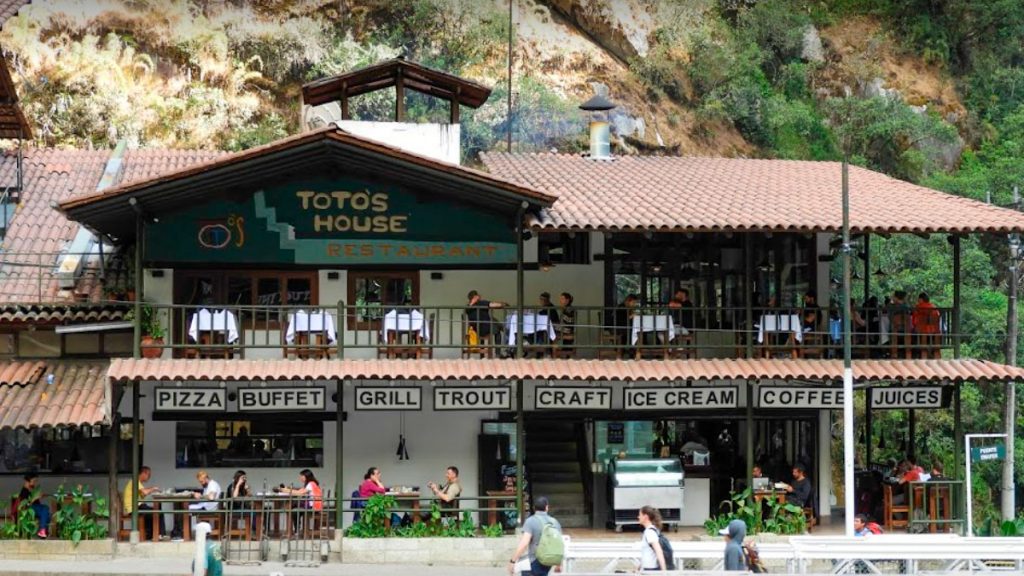 Tips for Eating at the Best Restaurants in Aguas Calientes
To make sure you have the best experience possible at the best restaurants in town, consider these top tips.
Book in advance. When you want to eat at the top eateries, it's best to book ahead. This is especially true during the dry season/busy season, from May to October. You want to make sure you get a table and aren't disappointed at the last minute.
Think about a tip. It is common for the waiters to receive a tip here. 10% is the general rule of thumb, but everyone does it differently depending on where they're from as well as how they perceived the service.
Don't rush. To really enjoy your experience, we recommend you take the whole evening to spend at your chosen restaurant. This way you'll get to try everything you want to and really unwind on your vacation.
Enjoy Your Meal
So, there you have it. The top 10 restaurants in the quaint town of Aguas Calientes, at the base of Machu Picchu. There's a variety of food on offer and something for everyone. In addition, there are a whole lot more places to eat at as well.
Take our tips into consideration to enjoy your evening to the max. Whichever place you choose to eat at, we're sure you're going to be thoroughly impressed with what you're served as well as with the service. Bon appetite!
---
---