PERCY ISRAEL CALACHAHUI VILLAMONTE "AMOROSO"
Hi guys, I'm Amoroso. I was born on November 12, 1973. I like to play sports, listen to music and read books. I consider my job one of the best motivations because I really like what I do.
I decided to study this incredible career because I always felt a passion for teaching the customs and traditions that the people of my community gave me; therefore, I like to deliver the best travel experiences to every visitor who comes from afar to know our beautiful land of Cusco.
I have been around four rewarding years as a guide, and during this time, I learned how to perform in the routes: Salkantay, Inca Trail, Ausangate, Choquequirao, Inca Jungle, Lares, and Huchuy Qosqo. All of them seem spectacular to me! And I know that languages are essential in this career, so I am fluent in Portuguese, Spanish, French, and Italian.
Working in Salkantay Trekking makes me feel great. I hope you continue to meet your goals and keep growing. See you soon!
CERTIFICATES
DIRCETUR: Travel Guide in Peru
SERNANP: Inca Trail Guide
Certificate in First Aid and Wilderness Rescue
RECOMMENDED BY TRIPADVISOR
The best travelers recommend it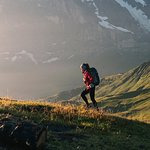 Highly Recommend
Amoroso was a fantastic guide. Would recommend to anyone. He was a very knowledgeable about the history of his ancestral land and went of his way to make sure our experience was as nice as possible.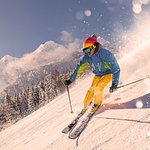 5 Day Classic
Amaroso was so helpful and informative every step of the way during our Trek. He got me safely to Aguas Callientes when I was feeling sick and was so great leading us around Machu Pichu. Highly recommend!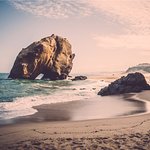 Great Experience
Salkantay Trek was a super experience with this agency. We had the best accomodations, great food every day and my Guide Amoroso was super funny, helpful and told us a lot about the places, culture and all we want to know.
It's a bit more expensive than other agencies, but you get more on offer.
Can only recommend it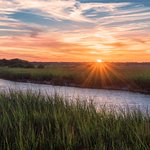 Salkantay 4 day
The trek was awesome. Our guide Amorosa was extremely knowledgeable, on top of everything and super personable. The accommodations and food were fantastic.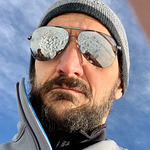 Fantastic Salkantay Trek with Amoroso
The entire experience - from reservation to support to guiding was professional and supportive. Everyone was communicating and responsive. The guide - Amoroso - was particularly spectacular. He fixed every problem, made us feel comfortable and safe, and was a pleasure to be around. His leadership was evident in way he led the other guide members.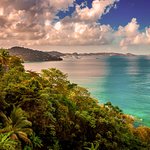 Excellent Salkantay Trek
We did the 4 day short Salkantay Trek. All staff made sure the adventure was a memorable one. Our guide Amorosowas exceptional . His knowledge, insight, leadership and coaching made the experience that much better. He ensured all of our needs were met and made sure we arrived safely at each destination. The trek itself was physically demanding but had incredible views and vista's not otherwise accessible. Meals were well prepared by the chefs. Food was excellent and presented very well. We were never hungry! The culmination of the trek at Machu Picchu was amazing. What a special place. Very thankful for the opportunity to visit. I recommend Salkantay Trekking and I would encourage anyone to request Amoroso as your guide.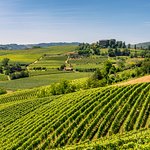 Amoroso is great and the trekking was beautiful!
Our guide Amoroso was very kind, funny and could tell us a lot about the nature and people. He always made sure we had the best time but also that we were safe. Our group was also very fun and we had a good time. The trekking was beautiful!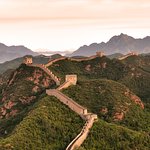 4D Salkantay Trek
We have had a great experience on the 4 days Salkantay trek. Our guide Amoroso was the best and made it a special adventure with all his knowledge and fun attitude.
Although this tour was more expensive than others it is definitely worth it!
The chef and chef assistance did a great job. Also, this tour was well organized and we felt save and in good hands all the time.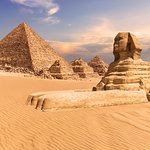 Great Adventure
Such a great experience with our really nice guide amoroso! Had some funny dass with amazing views, good food and lots of laughs.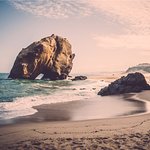 Huchay Qosqo
In addition to honouring our booking that was cancelled due to COVID, Salkantay Trekking provided a very personalized experience.
We were well fed, and well informed along our trek into the Sacred Valley. The entire staff went above and beyond to ensure that we were comfortable at all stages of the journey.
Our guide Amoroso was a great addition to our group, always ready to share a story and a laugh.
Find the Perfect Destination in Peru
With astonishingly varied landscapes, stunning scenery, compelling history, and a legacy of fascinating cultures, there is truly something for everyone. Our expeditions in Peru are designed to showcase all that this country has to offer.
Our expeditions in Peru are designed to showcase all that this country has to offer.
Travel Associations & Certifications